12 months, 12 different ways to spend it! Tick off your travel bucket list with our places to go this year, and the best months to visit. Whether it's learning about a new culture in a different city or getting away for some me-time, set your own rules and make 2020 a year of adventures. No matter the location, curate authentic memories for the modern explorer in you. Book early and enjoy our special Advance Purchase rates online.
JANUARY: Immerse in Singapore's unique cultural displays
More than just Lunar New Year celebrations – come and experience Singapore at its prime, with unique cultural displays that extend beyond the festivities. Soak in the festivities at the heart of Chinatown, where light-up decorations featuring handmade sculptured lanterns add to the joyful atmosphere. Score a ticket to the annual Chingay Parade, Singapore's largest dazzling street parade that started back in 1973.
The Lion City doesn't come to a standstill during the Lunar New Year. From shopping at humble markets in Little India to taking Instagram-worthy photos at Kampomg Glam'squaint heritage shophouses, discover exciting local haunts and uncover hidden gems at vibrant neighbourhoods and cultural precincts beyond the CBD.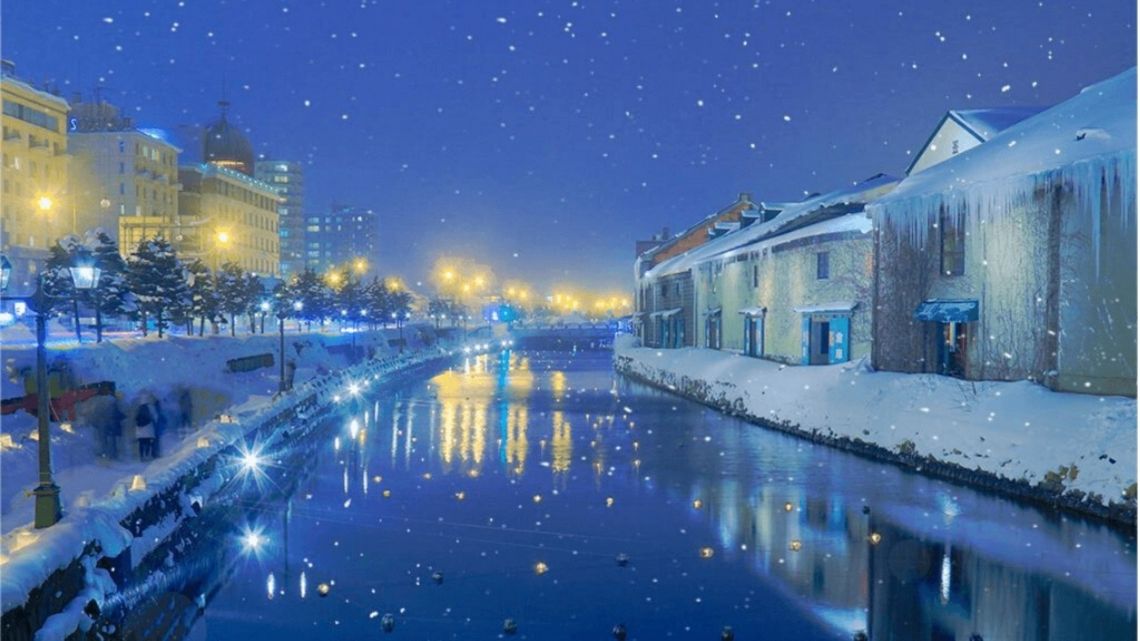 FEBRUARY: Winter Wonderland in Otaru
Located in Western Hokkaido and just a 30-minutes train ride from Sapporo, this quaint picturesque port city is a popular holiday destination in Japan throughout the year.F
The historic Otaru Canal is a scenic sight to behold with its signature line of antique gas lamps and stone warehouses. Don't miss Yukiakari no Michi, the Snow Light Path Festival - a winter festival held every February where the city is decorated with glittering lights and delightful miniature snow statues.
Blessed with steep snowfall and home to white powder hills, the Hokkaido region transforms into a ski paradise in winter. For a day trip that is easily accessible from central Otaru, the Asarigawa Onsen Ski Resort features spectacular views of the Ishikari Bay and 9 beginner-friendly ski courses. Looking for an all-rounded perfect ski vacation? 5-star accommodation, world-class facilities, ski school, and English-speaking staff gives Kiroro Resort its reputation as one of the top choices in Hokkaido.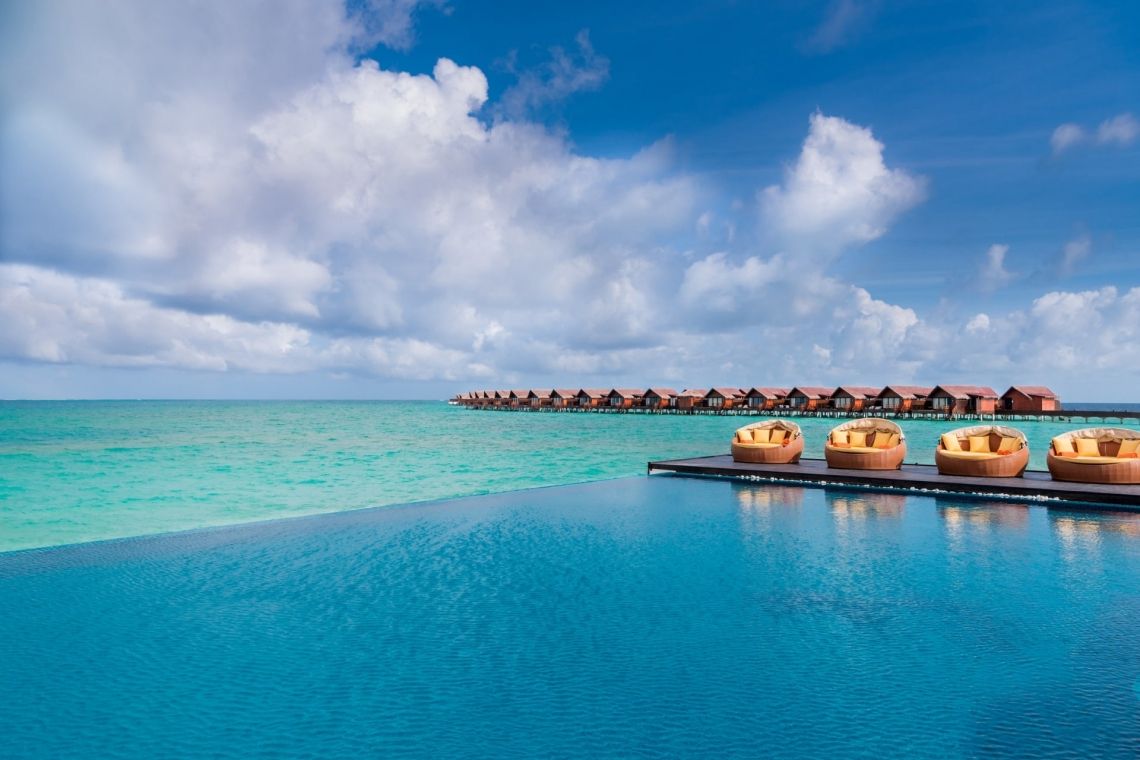 MARCH: Dive into adventure at Kodhipparu, Maldives.
Teeming with pristine waters and a breath-taking display of nature's splendour, escape to your tropical paradise in the Maldives. Whether you're planning a honeymoon or a well-deserved break, March is one of the best time to visit Maldives without worrying about making wet weather plans.
There's a lot to do when in paradise or simply choose to do nothing at all. Be inspired by the mysteries of the ocean with a snorkel or diving trip to meet encounter colour fishes and some of the best house reefs. After a day out under the sun, leave your cares behind and enter a peaceful sanctuary at The Spa - a tranquil space to feel restored and revitalised. Explore the resort and let these 8 photogenic spots in the Maldives blow your mind.
Embark on a 360° barefoot island adventure and immerse in the tranquillity that nature has to offer at Grand Park Kodhipparu, Maldives only 20 minutes away by speedboat from the international airport.
STAY
Grand Park Kodhipparu, Maldives
APRIL: Escape to the solitude of Kunming
Brilliant flowers abloom and sunny yet cool weather, "the City of Eternal Spring" is a great destination to visit in April to enjoy the great outdoors. Kunming, the capital of Yunnan province, is blessed with ethereal landscapes and heritage sites. Don't miss a visit to the UNESCO-listed Stone Forest Geological Park, a stunning limestone forest with unusual rock formations that come alive with colours during spring season.
Plan your trip in mid April to experience the annual Water Splashing Festival, which is a custom of the ethnic Dai minority to welcome their New Year celebrations. The three-day festival is a lively affair with locals dressed up in ethnic costumes, sing traditional tunes and douch each other with water for blessings in the New Year.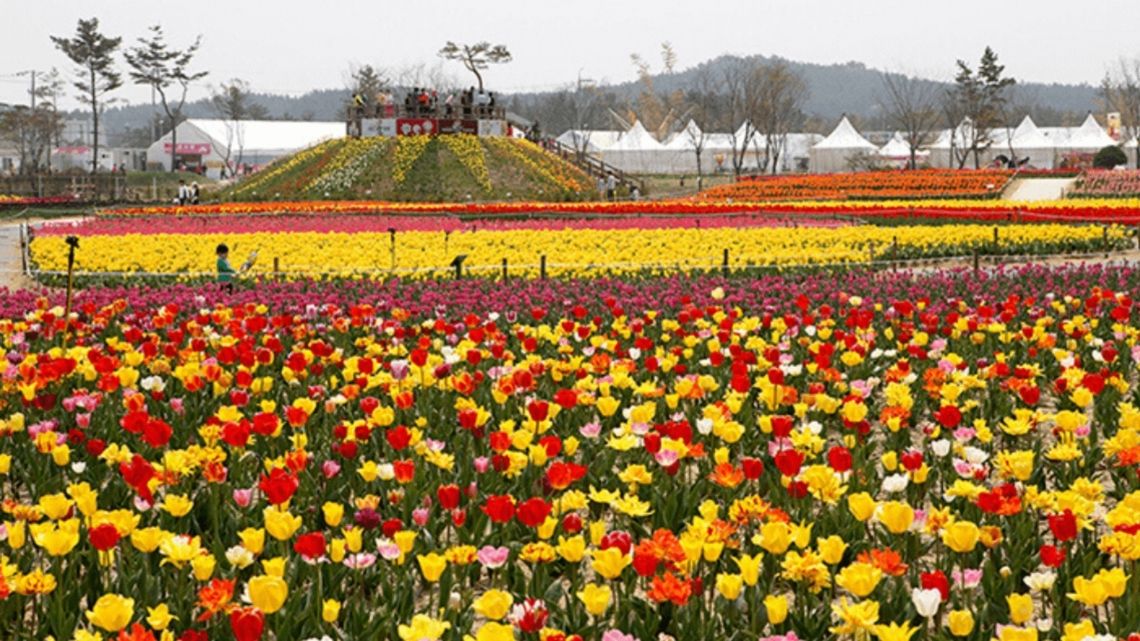 MAY: Welcome Spring in South Korea
Spring is a lovely season in South Korea where flower festivals bloom across the country. Take a day trip to see hundreds of colorful spring flowers in full bloom at one of the most popular gardens in South Korea, the Garden of Morning Calm in the district of Gapyeong. Another popular flower festival, the Taean International Tulip Festival attracts visitors from all over the world. Named the World's Five Most Popular Tulip Festival, Taean International Tulip Festival features over 200 types of tulips. On night time, Taean LED Light Festival that operates all year round lights up the ground brilliantly with millions of colourful LED lights.

In Seoul, spring weather also makes it perfect for exploring the city on foot. Wander around aimlessly in picturesque districts from the scenic neighbourhood of Samcheong-dong lined with cosy cafes, chic art galleries and upscale restaurants. Don't worry about getting lost at these mazed alleyways lined by hundreds of charming Hanoks (Korean-style homes) -- it is part of the pleasure here.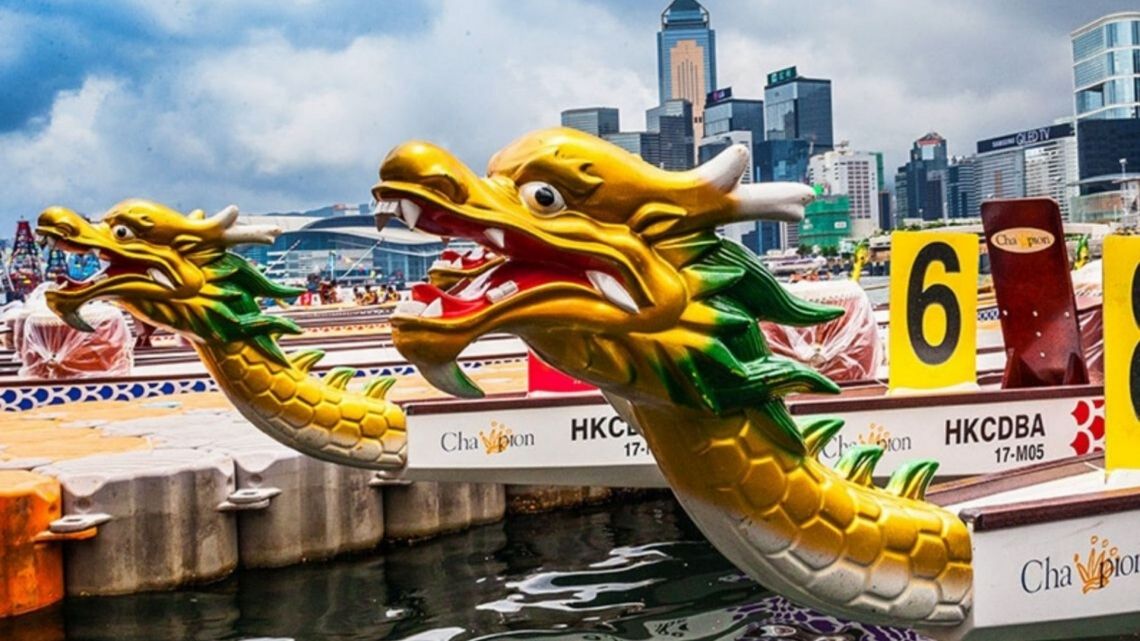 JUNE: Heart-pounding action in Hong Kong
A major event and popular sport in Hong Kong, celebrate the traditions of the Dragon Boat Festival with a colourful spectacle of dragon boat racing set against the stunning modern skyline of Victoria Harbour. It's not just about the race as the Dragon Boat Carnival will please the young and the young at heart with live entertainers, food trucks and even lion dances!
Make the most out of summer in June with off the beaten path escapades in Hong Kong's happening neighbourhoods and charming enclaves. Explore narrow alleys and steep staircases by foot in the hilly terrains Sheung Wan or take the iconic 'ding ding' double-deck tramcar for a ride around the up-and-coming cosy neighbourhood of Kennedy Town.
JULY: Relax in Otaru after the 2020 Japan Olympics
After bracing the brutal summer heat to cheer on your favoruite athletes at the 2020 Japan Olympics in Tokyo, take a detour to Otaru to relax in comfortable weather. Known for its rich history and old-world architecture, Otaru offers experiences and activities that are perfect to spend R&R time.
Step back into history at the nostalgic Sakai-machi Street, a bustling preserved merchant district with local shops and interesting museums t. Step into glass ateliers to bring home one-of-a-kind beautiful Otaru glass pieces handcrafted by artisans or find a hands-on experience to create your own in a glass art workshop for a unique souvenir. At the end of the street, look out for a historical building built in 1912 that houses the Otaru Music Box Museum. Browse through the biggest collection in Japan with close to 25,000 impressive treasure trove of music boxes in all shapes and sizes.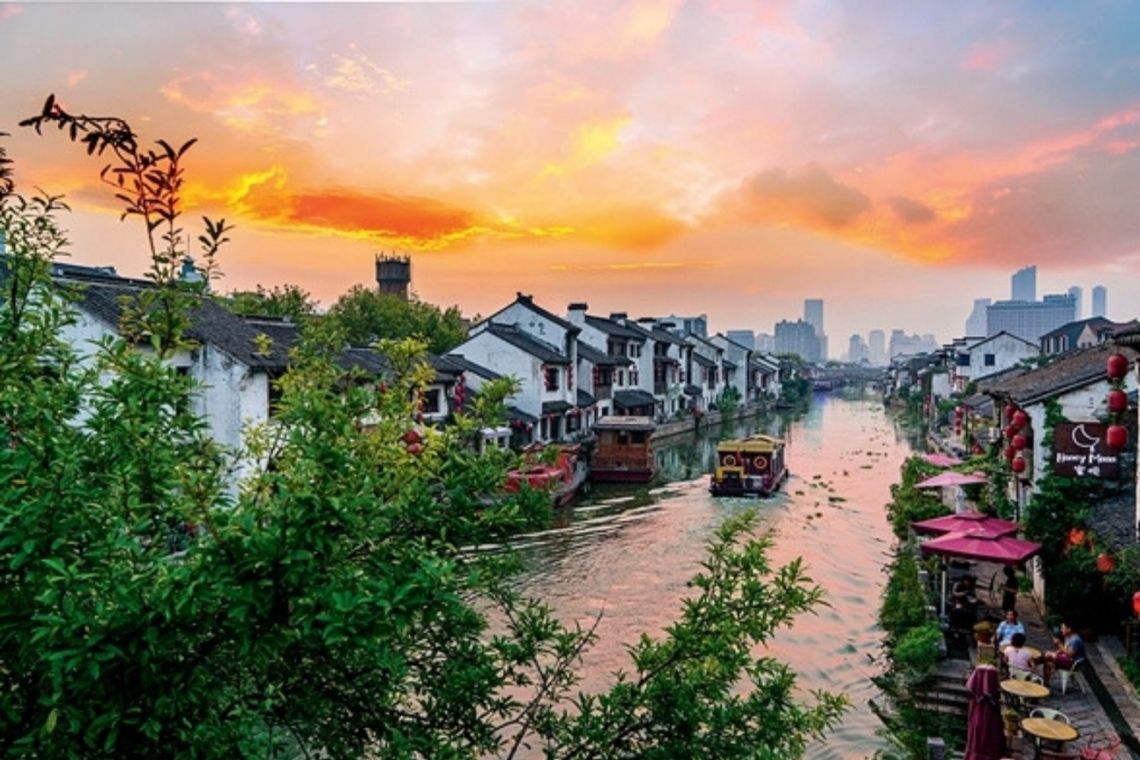 AUGUST: Drift along the quaint canals of Wu Xi
Known as the "Venice of China", snake through the charming canals of Wu Xi to learn more about its history as the hub for commerce and transportation. To capture the best shots of Wuxi's famed natural sceneries, visit to popular tourist resort Turtle Head Island to appreciate the natural wonders of the city.
For a glimpse into old Wuxi, go on a journey through Huishan Old Town, described as the city's open-air museum. One of the famed Wu Xi attractions, this historic enclave not only offers spectacular gardens, temples and atmospheric lanes; it's also home to 118 ancestral halls built over centuries to honour family ancestors and historical figures.
STAY
Grand Park Wuxi
SEPTEMBER: Gear up for an electrifying time in Singapore
Set your September ablaze with the annual biggest sporting event in Singapore – the Singapore Grand Prix. More than just a race, treat yourself to a weekend of fun at the Marina Bay Street Circuit with performances by international artistes and look out for various race-themed fringe activities across the city. Also happening in September, the Mid-Autumn Festival celebrations is the best time to indulge in mooncakes and admire marvellous lantern displays. Head to Gardens by The Bay for moon-viewing parties, cultural performances and larger-scale lanterns that tell the stories behind the festival traditions.
STAY
Grand Park City Hall
Park Hotel Clarke Quay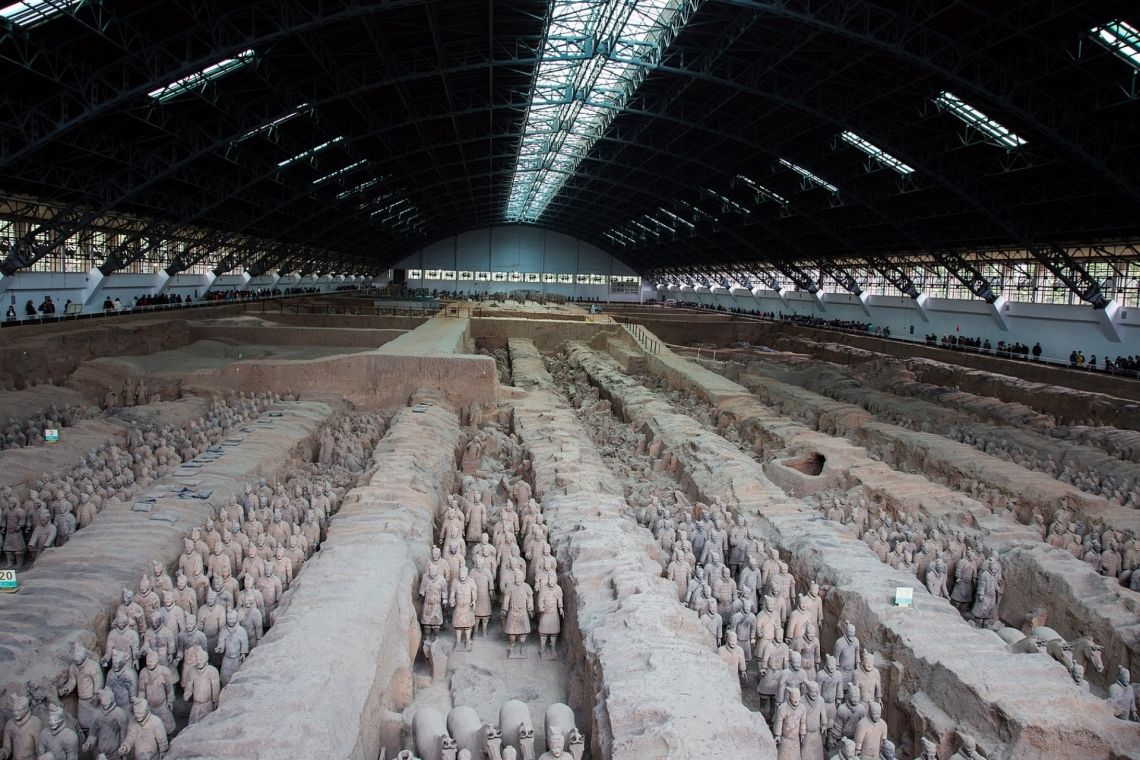 OCTOBER: Take a step back into ancient times at Xi'an, China
A historical city that dates back to more than 3,000 years old and is said to be the birthplace of Chinese civilization, make Xi'an one of your must-visit places in 2019. Mention Xi'an and the first thing that comes to mind would be the UNESCO World Heritage Site of the ancient Terracotta Army that was first discovered in 1974 and have since captivated the world.
A tour to Xi'an, however isn't just about going back in time. Come nightfall, you will find streets and buildings bathed in vibrant lights, a reminder that this city is moving with the times. The 1000-year Big Wild Goose Pagoda provides a spectacularly-lit backdrop to Asia's biggest musical fountain show that takes place nightly at the huge square.
Complete your trip with our guide to the 6 wonders of Xi'An.
STAY
Grand Park Xian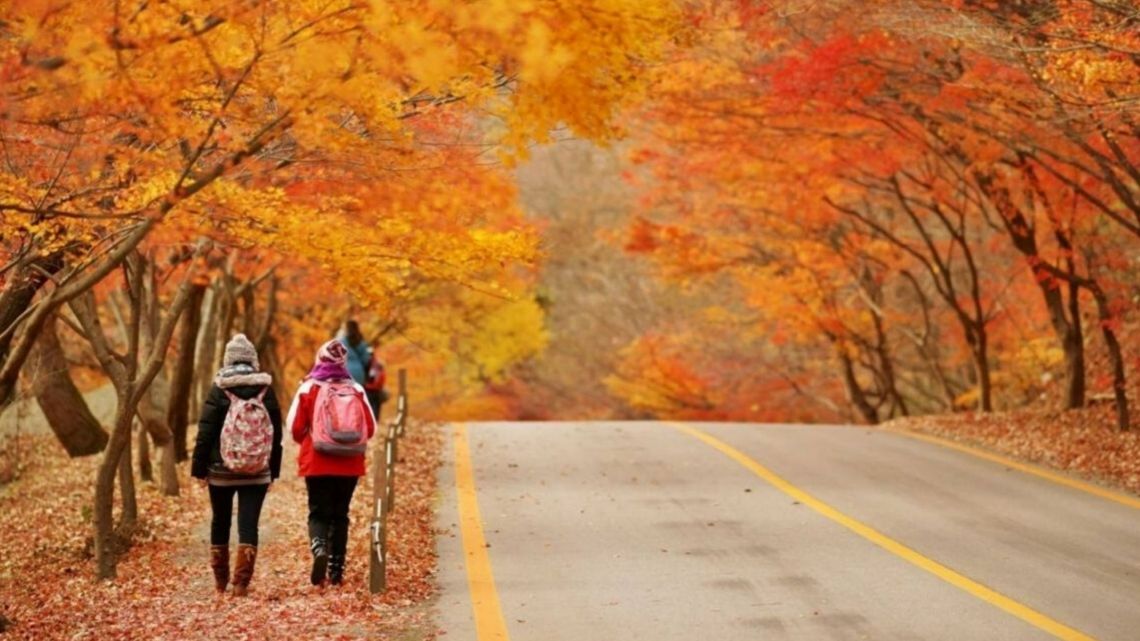 NOVEMBER: Fall in love with Autumn in Seoul
The pulsating city of Seoul boasts a wide array of idyllic spots to admire beautiful autumn foliage in cool, crisp weather. Take in the beauty of the season at Yeouido Park, one of the best autumn viewing spots, with a picturesque bicycle ride along the Han River.

With an estimated of 2 million attendees every year, the Seoul Lantern Festival is one of the city's best-known cultural celebrations. Held along the Cheonggycheon Stream in downtown Seoul, the free admission event features hundreds of intricate life size lanterns created by both international and local artists. Take part in a variety of lantern-themed activities including a lantern making contest.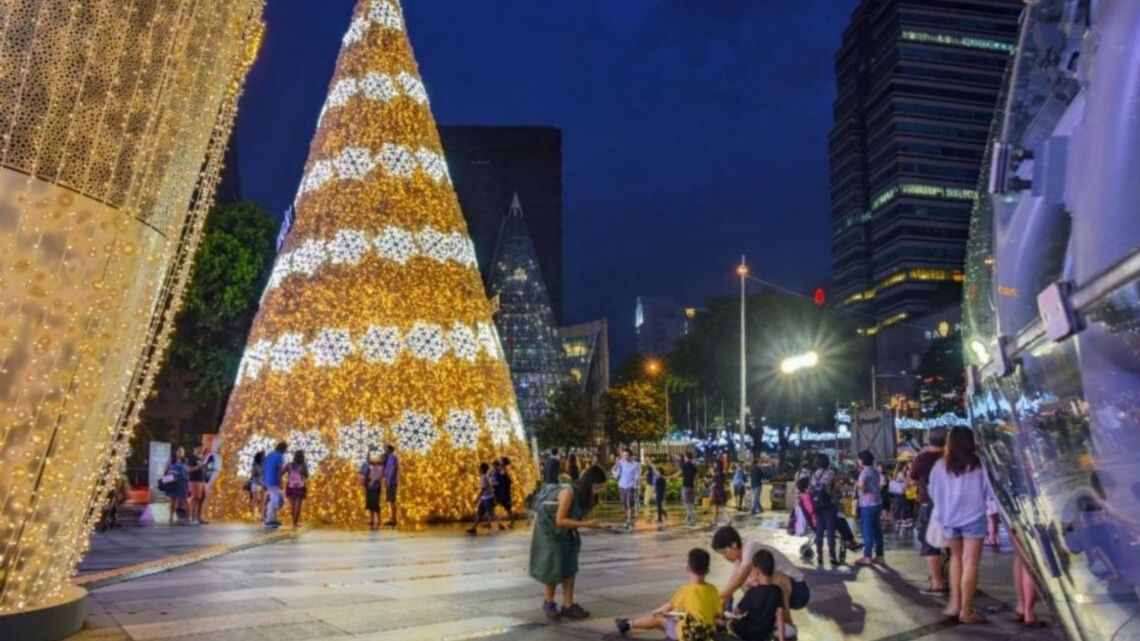 December: Festive cheer in Singapore
A great yearend destination option, Singapore presents an exciting line-up of merry events in the month of December. Lap up the yuletide cheer in Singapore's prime shopping district and famous shopping belt – Orchard Road, where dazzling displays of giant Christmas trees and decorations take centre stage. End the year on a high note with a variety of New Year Eve countdown options, whether it's ushering the New Year at Marina Bay with fireworks and live performances or partying till dawn at Sentosa.
STAY
Grand Park Orchard
Park Hotel Clarke Quay
Park Hotel Alexandra
Photo credits (Top to bottom): Korean Tourism Organization, Singapore Tourism Board, Grand Park Kodhipparu, Maldives, Bali Tourism Board, Otaru Tourism Association, Discover Hong Kong, Chinaculture.org, china.org.cn, Singapore GP, Wikipedia, Korean Tourism Organization, Singapore Tourism Board.