National Treasures in Wuxi That Await Your Discovery
Embark on a journey of tranquillity in the captivating city of Wuxi in China. Known for ancient towns, breathtaking landscapes, serene lakes, stunning gardens and historical Chinese temples, Wuxi offers a haven of natural wonders and serenity for locals and tourists alike. Explore some of these idyllic Wuxi attractions that await you on your next visit to this remarkable city.
Taihu Lake: A Majestic Water Wonderland
Of all China lakes, the Taihu Lake is the largest freshwater lake that spans over 2,250 square kilometres. It stands as a magnificent testament to natural grandeur. Nestled within the charming city of Wuxi, Taihu Lake offers an awe-inspiring expanse of scenic areas, adorned with lush islands and crystal-clear waters. Hop on a boat ride , and do not miss the opportunity to make a memorable stop at Turtle Head Isle, a small peninsula resembling a turtle head, renown for the beauty of its annual cherry blossoms.
Opening Hours: 8:00am to 5:30pm daily (closes at 5:00pm in Winter)
Admission Fee: ¥105 (inclusive of Turtle Head Isle)
Directions: 25 minutes by car
Xihui Park: A Tranquil Oasis
Experience the tranquillity of Xihui Park, an oasis that beautifully embodies the Chinese philosophy of harmonious coexistence with nature. With its expansive seven square kilometres, Xihui Park provides a respite from the bustling city life, offering a myriad of attractions within its verdant grounds. Discover the renowned Xihui Rock, a symbol of strength and endurance, explore the serene Huishan Temple and Jichang Garden, and immerse yourself in the beauty of the iconic Plum Garden. Do not miss the Dragon Light Pagoda, a seven-story brick-and-wood octagonal tower located at the crest of Xishan.
Opening Hours: 24 Hours
Admission Fee: ¥10
Directions: 12 minutes by car
Li Garden: A Chinese Botanical Garden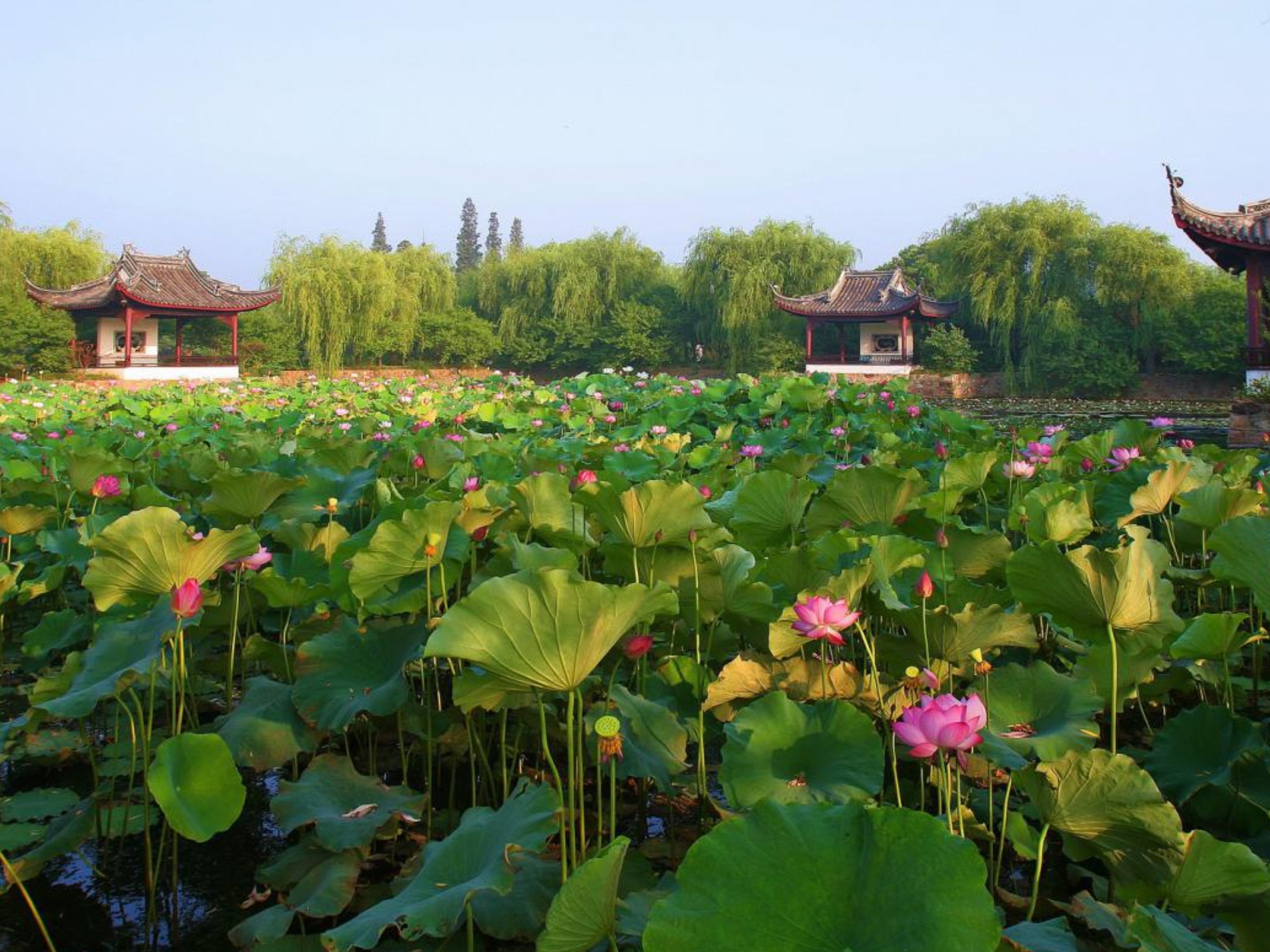 Indulge your senses at the Li Garden, a masterpiece of horticultural artistry. Recognised as one of the four most famous classical gardens in Jiangnan, Li Garden showcases the exquisite beauty of traditional Chinese gardening. Adorned with intricate pavilions and tranquil ponds embellished with lotus blossoms, every corner of Li Garden tells a story and reflects the meticulous attention to detail that characterises Chinese garden design.
Opening Hours: 7:00am to 6:00pm daily
Admission Fee: ¥45
Directions: 20 minutes by car
Lihu Park: Where Nature and Modernity Converge
Located on the shores of Lake Li, Lihu Park seamlessly blends natural beauty with modern amenities. Home to many private gardens in the past, the current urban recreational space offers a harmonious fusion of nature and modernity, providing visitors with panoramic views of the surrounding landscape. From its golf club to sports facilities and various pavilions, Lihu Park is loved by the locals who come to fly kites, do tai-chi, enjoy a leisurely stroll or relax in its enigmatic beauty.
Opening Hours: 24 Hours
Admission Fee: Free
Directions: 18 minutes by car
Wuxi's natural wonders exemplifies the city's commitment to preserving natural beauty and offering peaceful retreats to all visitors. Experience the city's charm and allure with a stay at Grand Park Wuxi.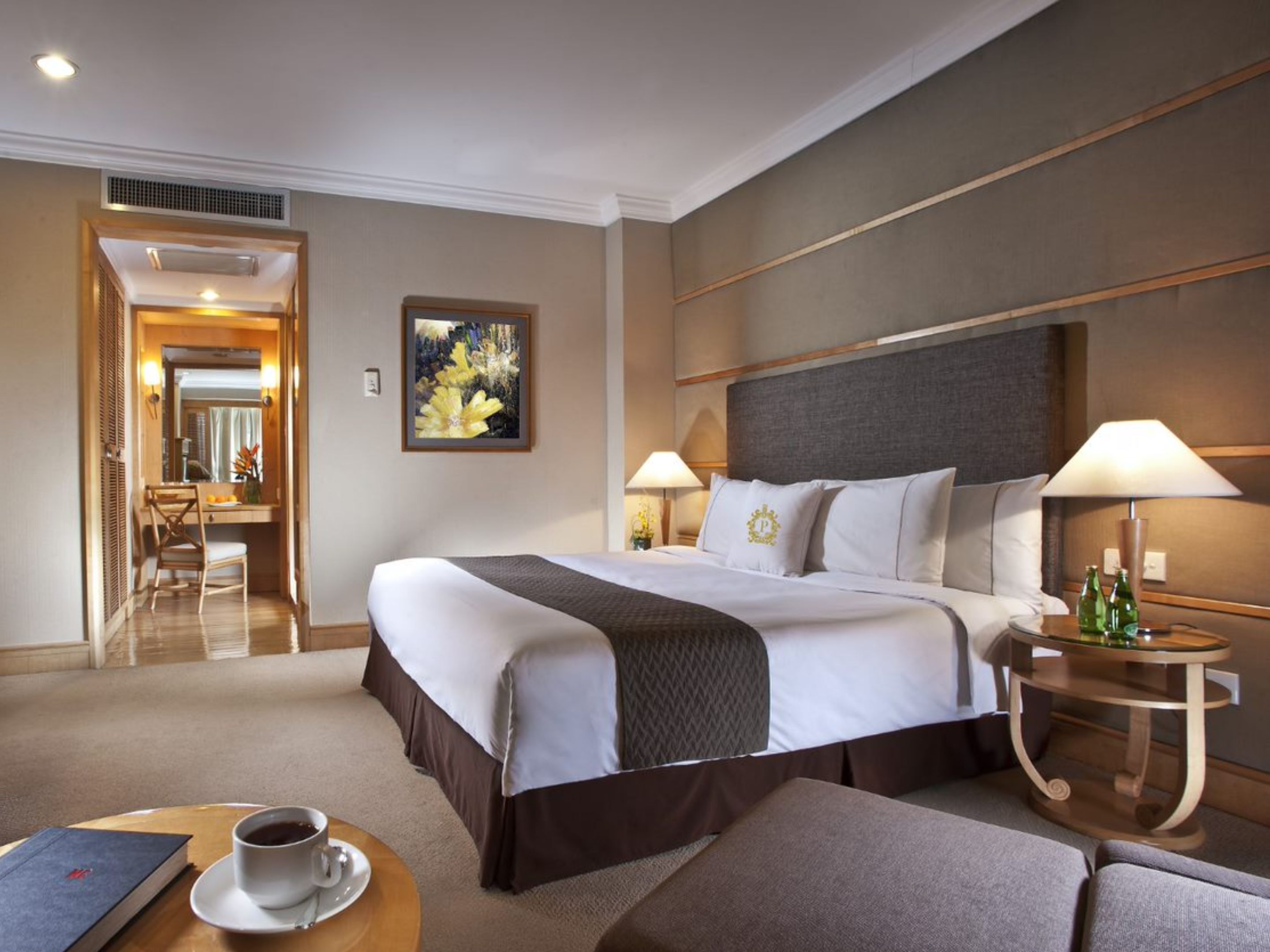 Grand Park Wuxi
Situated in the heart of the business and shopping district, Grand Park Wuxi allows convenient access to popular local shopping and meeting spots where the metro station is located at a five-minute walk away. Equipped with fully adaptable meeting spaces for varying group sizes and a grand ballroom, find a perfect setting for any business meetings or events.
Website | Contact Hotel | What's Around Hotel
Banner Image: Ctrip.com
---
Other Articles you may like