5 Must-See Attractions in Yunnan
Now you've made up your mind to visit Yunnan, one of the most diverse, fascinating and lush provinces in China, and homeground of Pu erh tea. You'll probably wonder how long the trip should be, and how many days should you be spending in Kunming, the capital of Yunnan, known as the City of Eternal Spring.
Kunming is the gateway to exploring some of the most beautiful, peculiar, breathtaking and unique natural landscapes of Yunnan, as it is the transportation hub in the region. A typical trip to Yunnan usually last about 6-7 days, it includes Kunming – Dali – Lijiang, and Shangri-la if you have 2-3 more days to spare. Stay at a hotel near the attractions will save you more time.
We'll recommend at least 2 days in Kunming to cover all the beautiful attractions in the city such as Dian Lake, Stone Forest, Western Hills and the Minority Villages, then travel out of the city to visit other splendid landscapes in the Yunnan provinces.
Here are 5 jaw-dropping beautiful destinations in the Yunnan province which are within a few hours from Kunming.
1. Dongchuan Red Land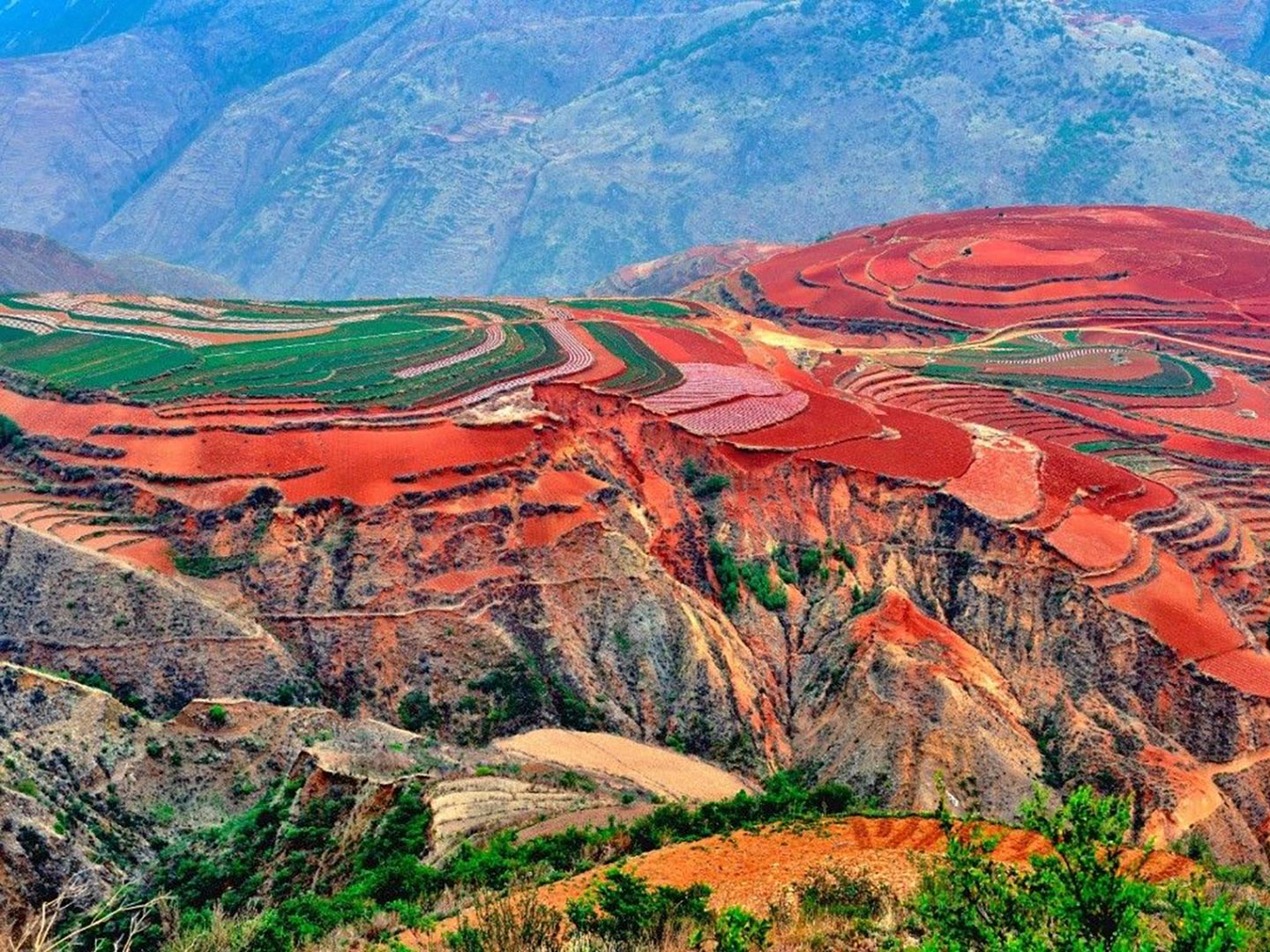 Famed as the "God's Palette", Dongchuan Red Land (东川红土地) features the most typical red soil in Yunnan highland. The land reflects strong colours of red, white, yellow, green etc. create a majestic view of the mountain. It has risen to be the most beloved paradise by the photographers and backpackers of the world.
Distance from Kunming: 175KM
Estimated Travel Time: 4.5 hrs drive/ 6 hrs bus ride.
2. Lijiang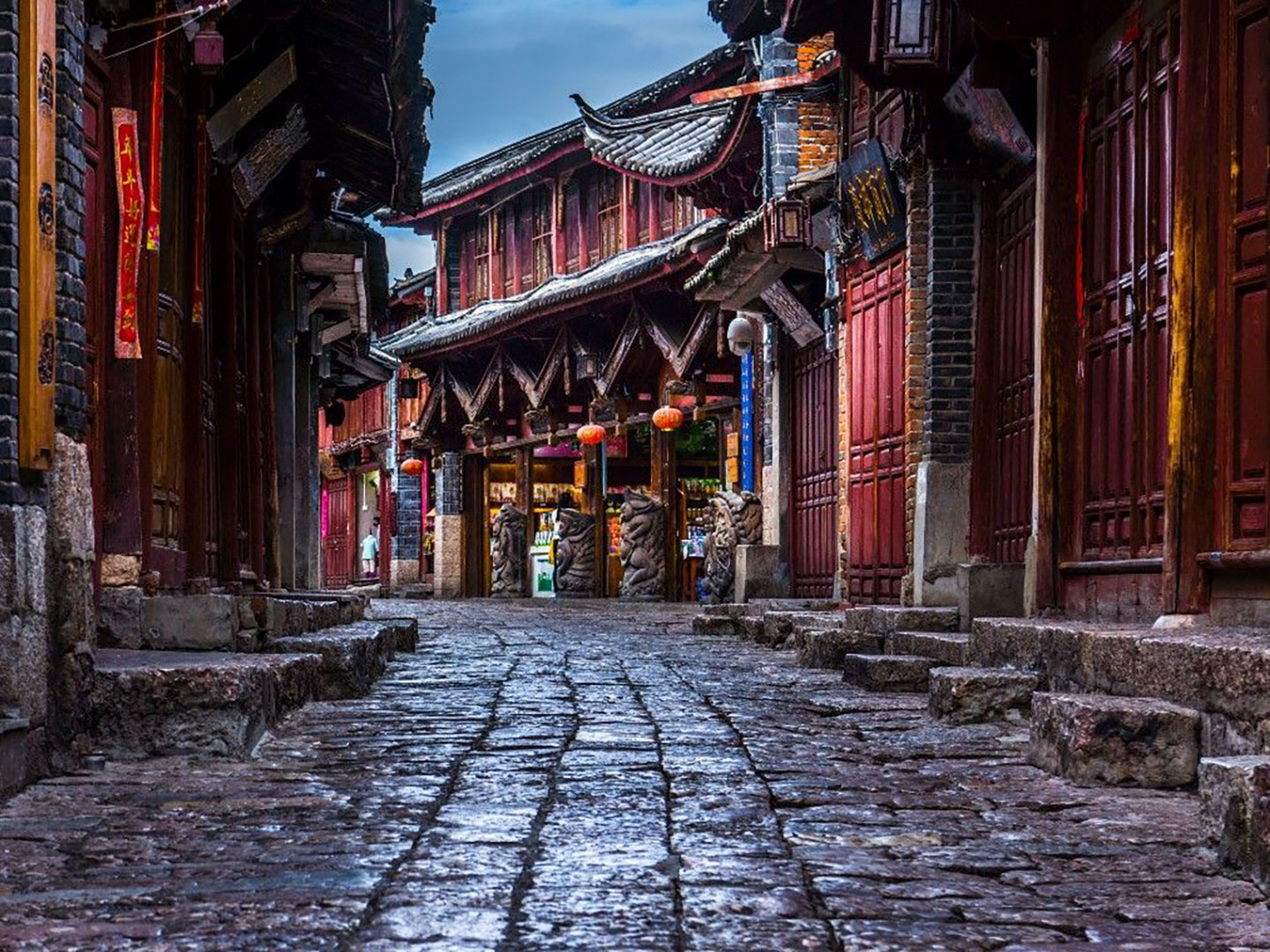 Lijiang (丽江) is a fairyland blessed with crisp air, clear lakes and captivating snow-capped mountains. Soak up the local atmosphere at the narrow streets of the charming Lijiang Old Town, a well-preserved World Cultural Heritage Site listed by UNESCO. Enjoy the scenery at Jade Dragon Snow Mountain (玉龙雪山), where every step up the mountain takes you to an awe-inspiring scene.
Distance from Kunming: 648KM, via Dali 248KM
Estimated Travel Time: 1hr flight from Kunming, 6.5 hrs drive/ bus ride.
3. Xishuangbanna
Xishuangbanna (西双版纳), a city within an hour's flight from Kunming, is a sunny region that reminds visitors of Thailand. It is a great place to learning the Dai Minority's culture, costumes and architecture, perfect for those looking for sunshine, jungle trekking and some water-splashing fun during the annual Dai Water Splashing Festival.
Distance from Kunming: 520KM
Estimated Travel Time: 1 hr. 10 min. via plane.
4. Dali
Sandwiched between the mountains and the clear waters of Erhai Lake, Dali (大理) is a laidback region full of exciting and beautiful sights. Take a stroll along Erhai Lake. You'll find the beauty of Dali is a woven tapestry of sunshine, lake breeze, reflections of blue water and clear sky of primitive simplicity and purity.
Distance from Kunming: 400KM
Estimated Travel Time: 45-55 min. via plane, 2-3 hrs via train.
5. Yuan Yang Terraced Rice Fields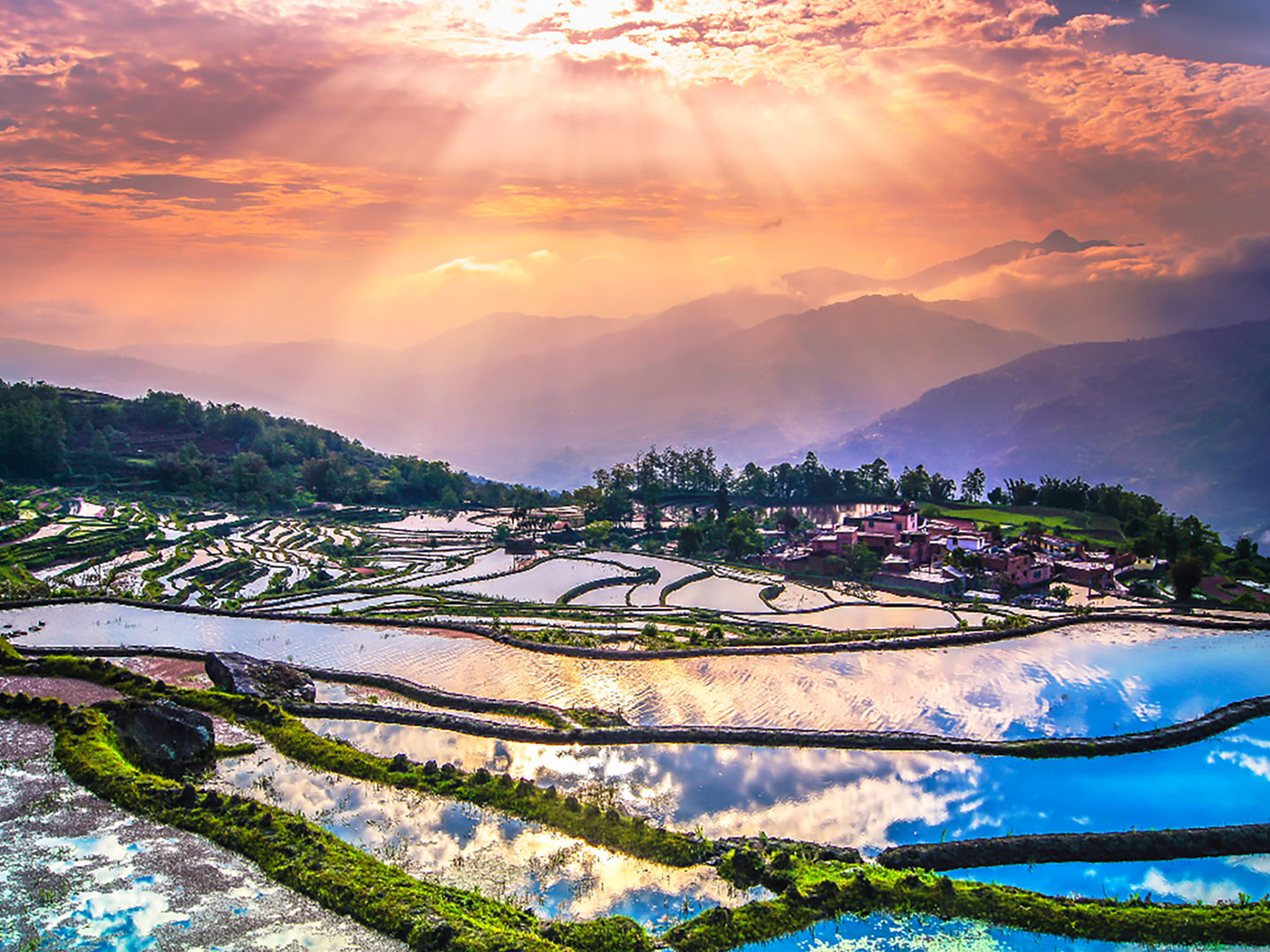 Located at the Honghe Prefecture in the Yunnan Province, Yuanyang (元阳) is home to some of the most amazing landscapes in the world. Along the cliffs of mountains above 2000 meters sea level, lies the spectacular terraces that cascade down to the banks of the Red River. A true heaven for photographers.
Distance from Kunming: 140KM
Estimated Travel Time: 5.5 hrs drive/ 5-6 hrs bus ride.
---
Other Articles you may like