Hong Kong SAR Hood-hopping
HONG KONG HOOD-HOPPING
Victoria Peak. Central. Causeway Bay. Stanley. For many visitors, knowledge of the island is often limited to these famous – albeit deserving – places to visit in Hong Kong. If you're looking for something off the beaten track, however, more than 80 sq km of island await. From densely populated urban areas to scenic villages dotting undeveloped coastline, linked by world-class public transportation, there are charming enclaves to be discovered.
Use this as your Hong Kong SAR travel guide to "hood-hop" through five of the most happening neighbourhoods when you visit Hong Kong.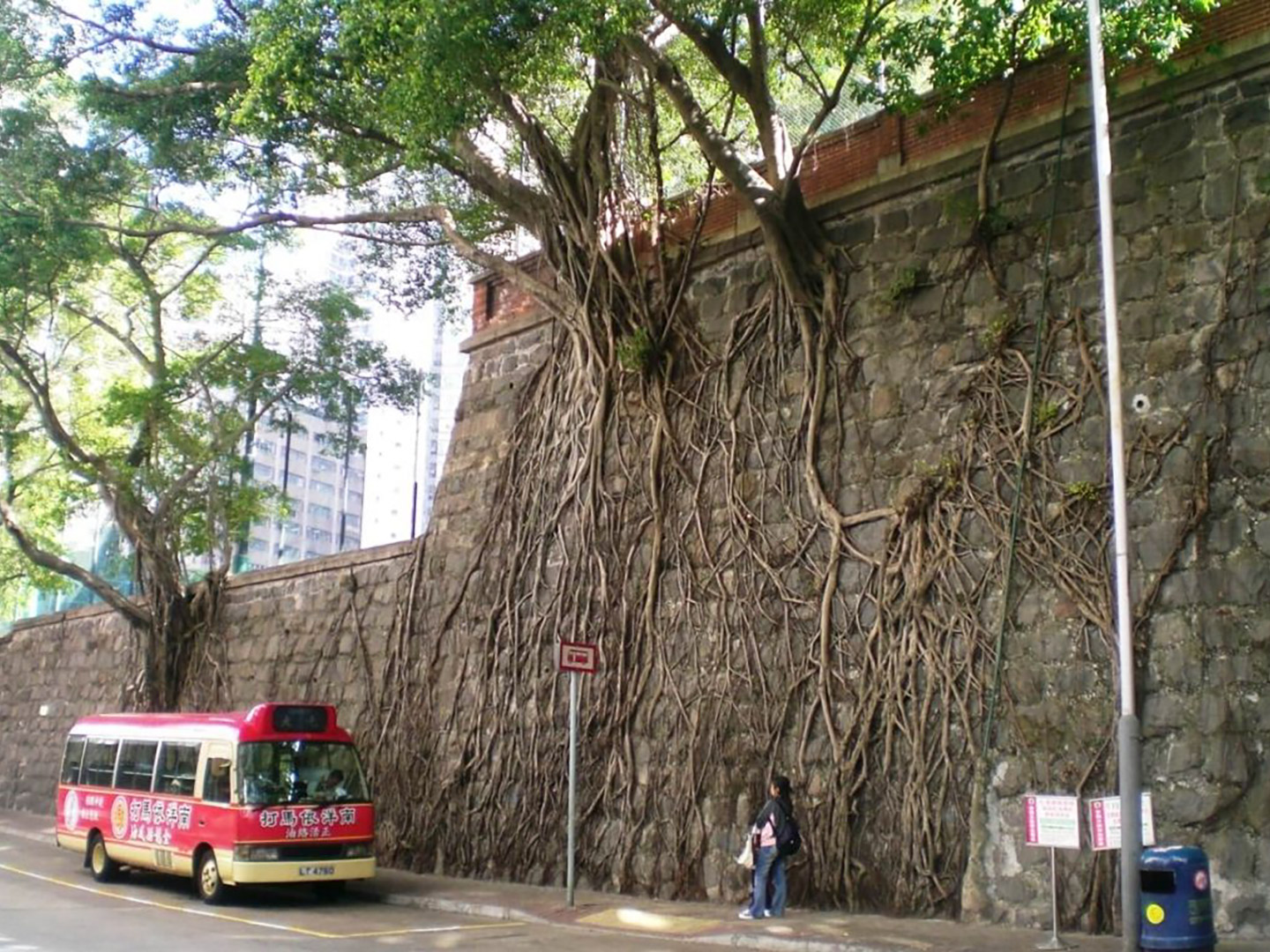 KENNEDY TOWN
Laid-back seaside enclave
On the western edge of the island is the cosy neighbourhood of Kennedy Town, easily accessed by the public train system, the MTR. It has what few neighbourhoods in Hong Kong have: an unobstructed view of the sea. And despite being piled with high-rises, it also has a large park, public swimming pool, and retail malls with integrated playzones, making it one of the more family-friendly parts of the island.
The gentrification that has come to better-known Sheung Wan and Sai Ying Pun in recent years is also changing Kennedy Town, but at a much slower rate. Recently arrived food and drink establishments tend to be more like neighbourhood hangouts for fun yet quality dining. Local favourites such as Quay West on New Praya offer beer, cocktails and straightforward pub grub, plus fantastic views of the harbour, the mountains of Kowloon, and several islands. Casual eateries and bars such as the low-key but modern Jaspa's on Catchick Street and the newest installment of legendary local English-style pub Old China Hand on Davis Street are also close enough to smell the sea.
Kennedy Town resident Joey Ko says K-Town (as it is also known) offers a rare kind of balance on Hong Kong Island. "I like it here because I'm close to where I work in the city centre, but when I come back home, it's quiet and relaxing," she says. "It's still the city but there's plenty of space to go running or walking along the pier and waterfront, or in the park."
This appealing mix of city and nature is probably best summed up in the iconic "stone wall trees" further uphill on Forbes Street. These massive banyan trees were not removed to make way for retaining walls; rather, they were integrated into the neighbourhood's development, providing refreshing shade during the hot months as well as some very striking scenery.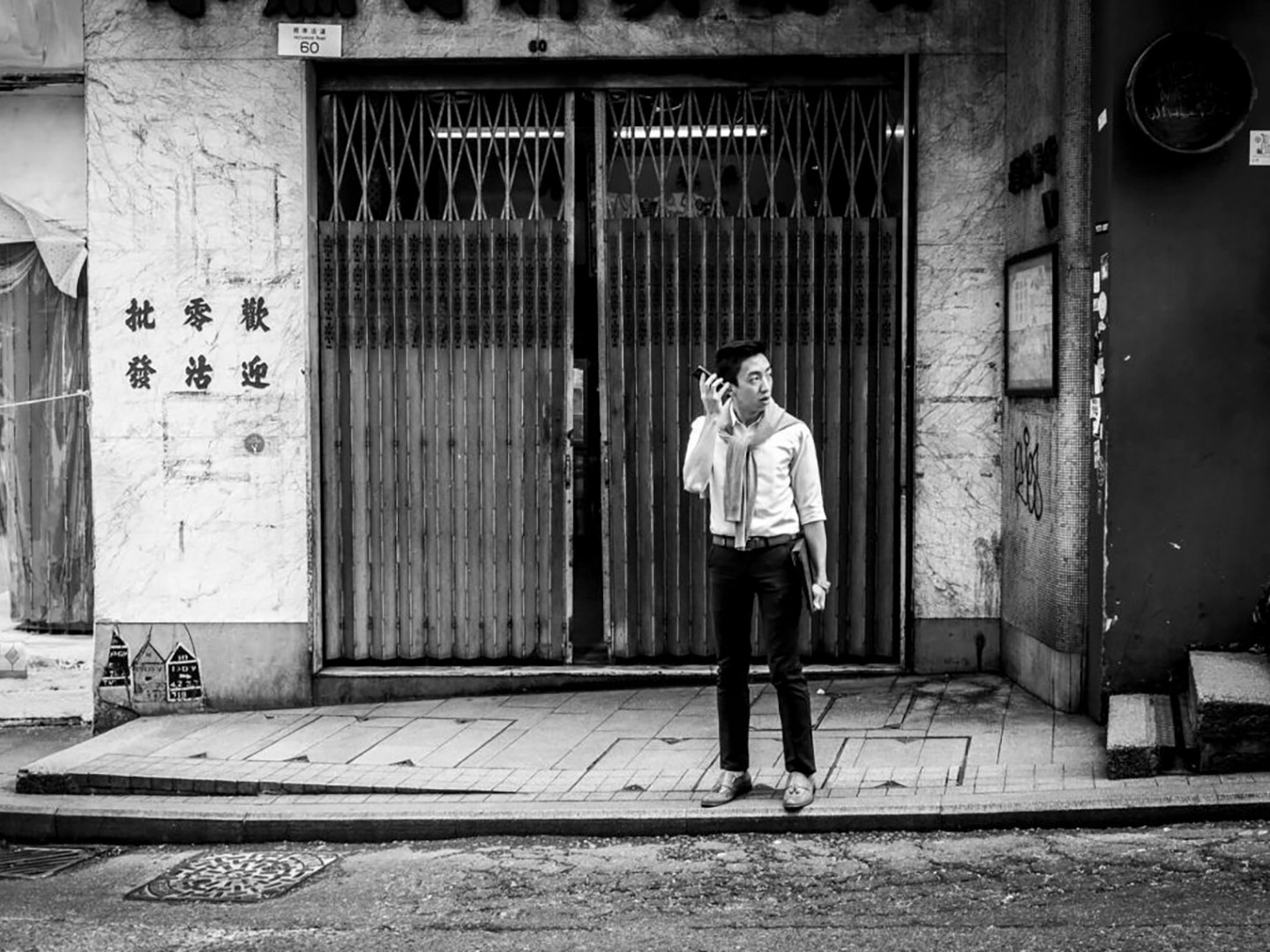 SHEUNG WAN
Explore Hong Kong City's urban buzz by foot
It may be near the department stores, fancy restaurants and bars of Central, but Sheung Wan has managed to keep a very strong local identity even while more expats are being drawn here by comparatively low rents and a central location.
Composed of small city blocks bordered by countless short streets, narrow alleys and steep staircases, Sheung Wan is best explored by walking. Heading southward from Sheung Wan Station, which is built on reclaimed land in the neighbourhood's north, the terrain quickly goes from flat to hilly.
On lower streets such as Bonham Strand and Jervois Street, an independent cafe culture has emerged, featuring organic, single-origin and fair trade coffees from around the world. For buzz-hungry coffee aficionados in Hong Kong, the unique character of such cafes as Dandy's Organic Cafe, The Green Lounge and Barista Jam, among others, are a welcome change of pace in a city that is otherwise dominated by corporate coffee chains.
In lower Sheung Wan, one is also spoilt for choice when it comes to both local and international cuisine. Laksa, poutine, sushi and French-style rotisserie chicken are available alongside Cantonese chezai noodle shops and small storefronts selling bowls of leungcha – cold herbal teas that not only refresh but also restore balance to one's body, according to the principles of traditional Chinese medicine.
Taking the stairs of the aptly named Ladder Street uphill brings one to the stretch of Hollywood Road that is also known as Antique Street, because of its dozens of antique shops. The majority of dealers here, such as KY Fine Art, known for furniture, ink paintings and ceramics, or Qi Ling, whose forte is terracotta works, are friendly, well-established and specialised.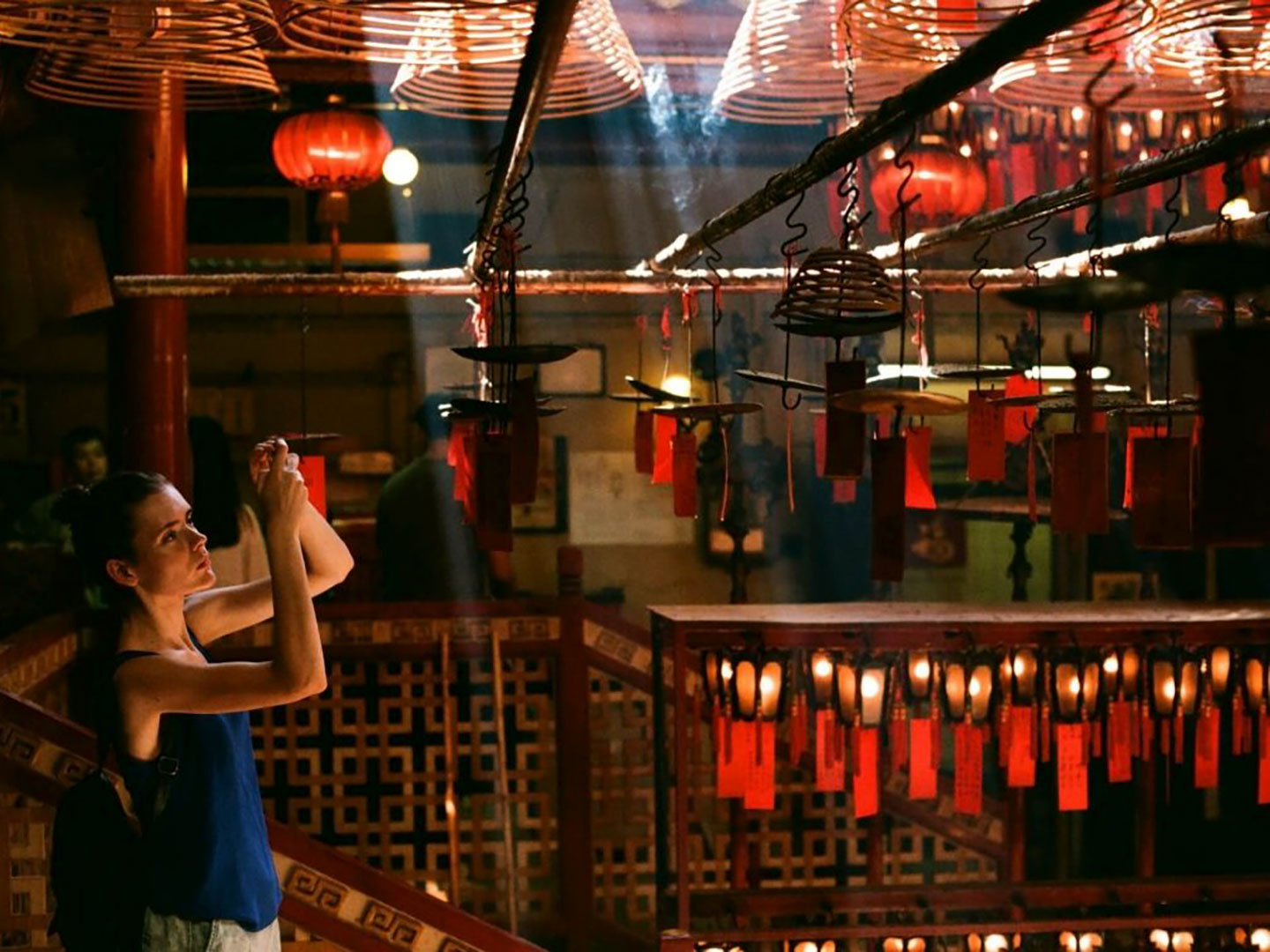 As the saying goes, if you have to ask the price, then you probably can't afford it. In such a case, you can seek to improve your fortunes at the most impressive antique on Hollywood Road – Man Mo Temple. Built in 1847, this small, weathered Buddhist temple was where hopeful scholars made offerings to the gods in the hope of passing the old imperial exams. Today, people still go there to pray for good fortune. Massive coils of burning incense hang from the ceiling, creating an oasis of tranquility.
Just across the street from Man Mo Temple is one of Hollywood Road's more unusual shops, Indosiam Rare Books. Packed with rare and antiquarian books about China and Southeast Asia from as far back as the 17th century, as well as modern books and posters, it attracts Asia-based foreigners, rare book collectors and, perhaps more surprisingly, young Hong Kongers looking to learn more about their roots.
Indosiam owner Yves Azemar has lived in Hong Kong for 25 years, the last 12 of which he has spent running this cultural anomaly in a city overrun with e-readers and tablet computers. Supplementing store revenue with online book sales, he has kept his shop going while many other businesses in the area have come and gone. "I admire those who try their luck here," he says.
All the changes in Sheung Wan over the years have created an urban vitality that Azemar appreciates. "Whenever I go for a walk around the neighbourhood, I always find something new," he says.
SAI YING PUN
Neighbourhood of the future
In Hong Kong real estate, access to public transport is everything. The opening of new metro stations in the island's west this year will bring fast, cheap rail transport to three new neighbourhoods, and change is already afoot in one of these: Sai Ying Pun.
Just west of Sheung Wan, Sai Ying Pun is bordered by the University of Hong Kong (HKU) to the south and Victoria Harbour to the north. Sai Ying Pun smells of the sea, and it's not just due to its being next to the harbour. The shops on both sides of Des Voeux Road West sell a cornucopia of dried seafood, giving the road a distinctive fishy smell, and its nickname: Dried Seafood Street.
Aromas are only a part of Sai Ying Pun's character. The ringing bells of the trams that have been operating here since 1904 remind visitors of a different era – before the arrival of the lightning-fast MTR. The island's cheapest, and slowest, form of public transport, these beloved trams are an integral part of the island's character, and a ride in one is highly recommended for those who want to experience a piece of history.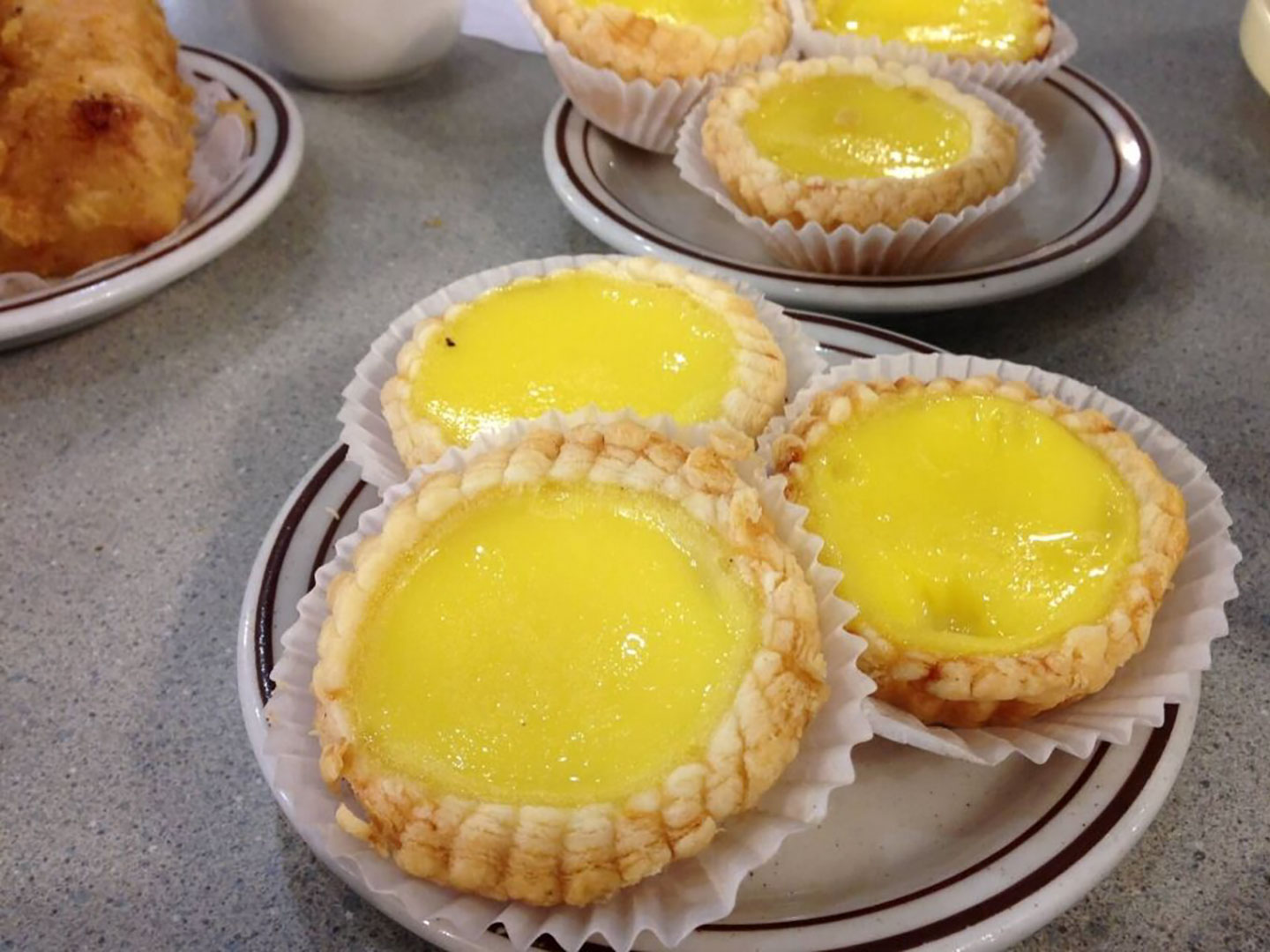 A short walk uphill culminates in another bit of yesteryear. Lin Heung Ku, a typical Hong Kong Tea House, traces its roots back to 1889, where it was first founded in Guangzhou, China, opening its first two tea houses in Hong Kong in 1926. Here at its Central branch, the vibe is a cacophony of loud banter, clanging of plates. The aroma emanating from the steaming dim sum trolleys makes each dish alluring though the ever-present crowd may take some getting used to.
"For me, Sai Ying Pun's got Hong Kong's best balance of old and new, international and Chinese," says Mike Denison, a teacher at HKU who has lived here for two years. "There's a little bit of everything here." True enough, the walk to Lin Heung Ku passes by the trend-setting HoLiFook, Parisian bistro Metropolitain, organic grocer and restaurant Locofama, the CrossFit gym CrossFit Typhoon, and an ANXBTC store that claims to be the world's first bricks and mortar bitcoin exchange.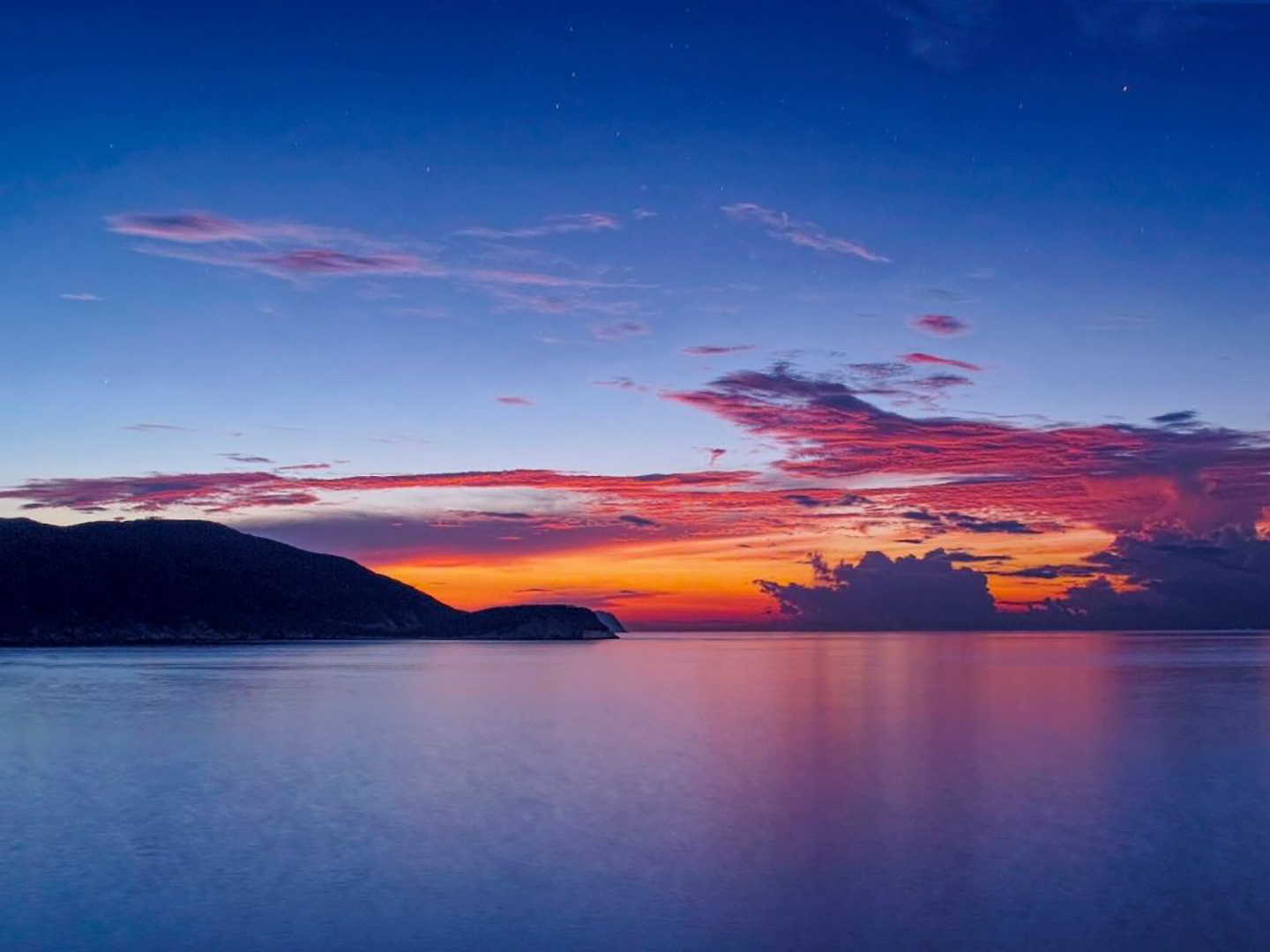 SHEK O
Beach Village escape
The north of Hong Kong may be dominated by concrete jungle, but the south side is a different story. Hong Kong beaches are seldom trending as a key attraction but Shek O, a colourful, coastal hamlet, is set between a scenic bay and tree-covered mountains, and well-deserves mention as a must-visit spot.
Other than the regular bus service, there is little to remind one of urban life in Shek O. For the growing number of expats who live here, that's exactly the point. There are no grocery stores, ATMs, Michelin-starred restaurants or shopping malls here.
There is, however, a small but friendly community that is happy being off on its own, even if it has to share with the rest of the city. During the warm months, visitors flood into Shek O on weekends to play on Front Beach, the larger of its two beaches. On weekdays, residents have Front Beach, and its smaller counterpart Back Beach, all to themselves.
Shek O native Dicky Ng has lived in the village since he was born here 46 years ago. The owner and proprietor of Ming's Cafe says he never gets bored of village life.
"You can swim here. You can surf, dive and fish too," he says between sips of coffee. "There's great hiking, and fantastic views – especially from the mountains above the village. The sand on the beach is especially fine. I close my cafe on Wednesdays and sit out on the beach, drinking beer in the sunshine."
Following a tight alley from Ming's Cafe toward the centre of the village, one quickly arrives at Tin Hau Temple, a compact Buddhist structure adjacent to The Black Sheep, one of the few Western restaurants in Shek O.
Just past the temple, waves lap at sandy Back Beach, where locals and expats come to shoot the breeze at Ben's Back Beach Bar, the sound of surf in the background. Considered Hong Kong's best beach bar for its family- and pet-friendly atmosphere, affordable drinks and sunset view, Ben's, like the neighbourhoods in this story, is a metaphor for Hong Kongers enjoying the good life, far from the madding crowd.
VISITOR INFORMATION
SHEUNG WAN
Barista Jam
Shop D, 128 Jervois St,
Sheung Wan
Tel: +852 2854 2211
www.facebook.com/baristajamhk/
Indosiam Rare Books
1A, 89 Hollywood Road, Central
Hong Kong 00000
Tel: +852 2854 2853
www.livre-rare-book.com/c/b/indosiam
Man Mo Temple
124-126 Hollywood Road,
Tai Ping Shan,
Sheung Wan
Tel: +852 2540 0350
SAI YING PUN
Lin Heung Ku
Western Centre, 46-50 Des Voeux Rd W
Tel: +852 2156 9328

Ho Lee Fook 
G/F No. 1-5 Elgin st,
Soho, Hong Kong
info@holeefook.com.hk
Tel: +852 2810 0860
Sushi Mori
Leishun Court, Caroline Hill Rd, So Kon Po
Tel: +852 3462 2728
Luddite
G/F, 15A Haven Street
Tel: +852 2870 0422
https://www.instagram.com/luddite1811/?hl=en
SHEK O
Ming's Café
Shek O Village Road
Ben's Back Beach Bar
Shek O back beach, 273 Shek O Village
Tel: +852 2809 2268
Photo credits (Top to bottom): PROMark Lehmkuhler, Forz (Wikipedia), doctorho, tommy@chau, Chelsea Marie Hicks, Clotee Pridgen Allochuku, David Law
---
Other Articles you may like