The Best of Hokkaido, Japan
Mention Hokkaido and chances are images of Sakura-lined streets and fresh, succulent seafood like spider crabs spring to mind. Whilst these are true of this photogenic island, there is much more to discover and a single trip is never enough. Save this page to getting the best out of Sapporo and Otaru – key destinations within Hokkaido.
Season To Feast
Known widely as the most delicious time of the year, harvest time in Hokkaido stretches from September to November, during Autumn, when the weather is at a nice 13 to 22 degrees Celsius. Held every year in the month of September, the Sapporo Autumn Fest at Odori Park is the mecca of all produce from across Hokkaido. From farm to sea, this pop up market has all the crowd favourites – fresh trout, pickled salmon roe, grilled seafood, piping hot bowls of Hokkaido ramen and fresh vegetables and fruit and the many dishes they star in.
Come nightfall, breathe deep and take in smoky, charred scents that fill the cool air as the night stalls come alive. From "provincial" specialties to "bar food", you'll be excused for hitting the month's quota of indulgence right in the middle of Odori Park. Think wagyu beef skewers, flame grilled seafood and more, accompanied by Japanese rice wine, sake. This is a food festival even the locals from all over Japan flock to every year.
Gentle reminder: Do clear your own utensils and leave the place as clean as it was after having your fill. Observe the crowd if in doubt and follow.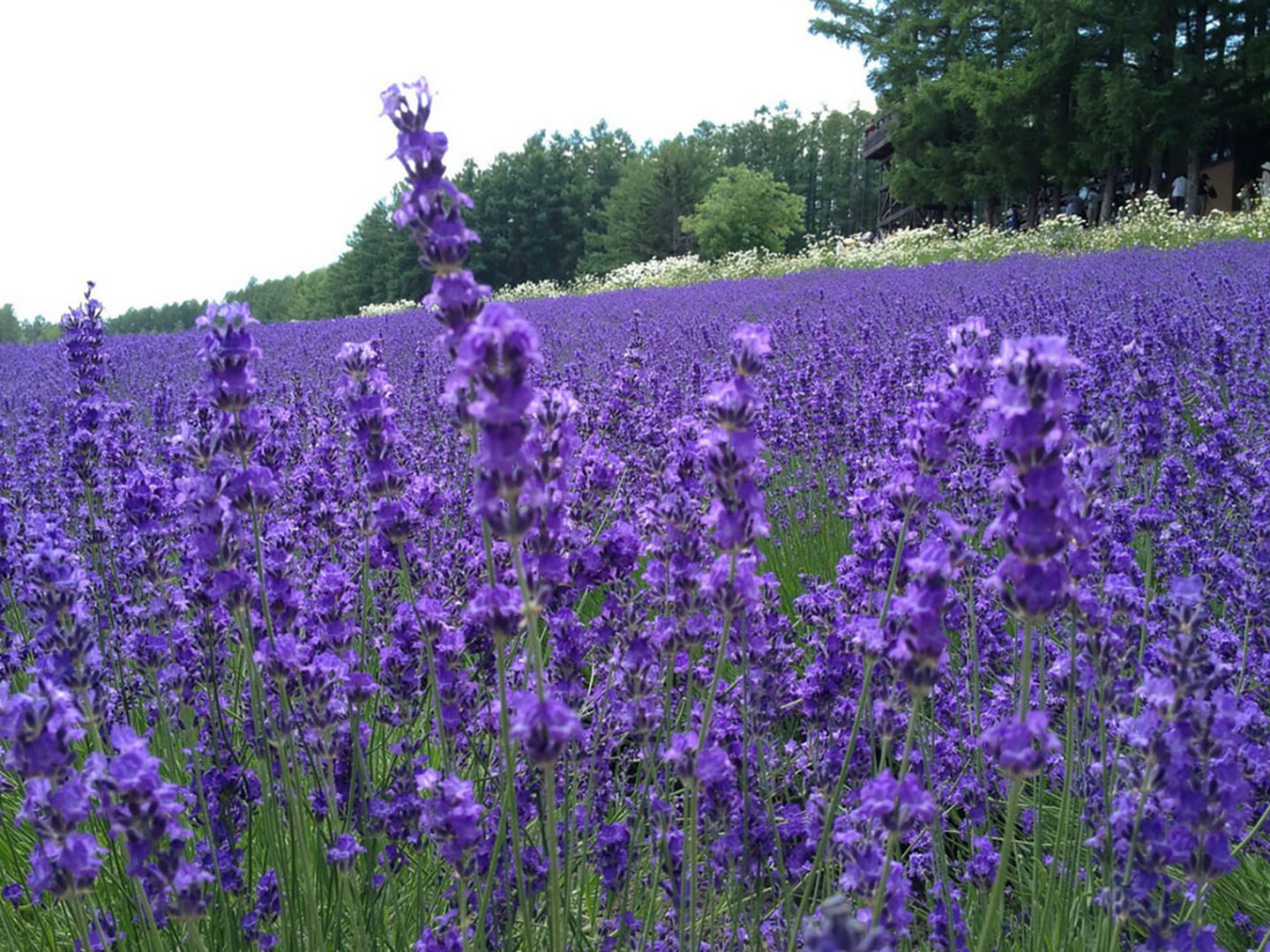 Flower Fields Forever
Stop by for instantly Instagramable shots set against the natural beauty of Hokkaido's lavender fields. Step into picture perfect carpets of violet that go on forever into the horizon. Urban legend has it that the first lavender fields blossomed around 1955, grown by a few families who were interested in the extraction of lavender oil.
As the fields grew, it was featured in a Japanese drama serial that stretched over two decades, and an entire generation of J-pop and J-drama lovers grew to identify with the beauty of these gently rolling plains of fleur. One of the most established Lavender farms is Farm Tomita. Besides the Lavender Fields, Farm Tomita also boasts another vibrant garden of flower bands in vivid hues – think purple Lavender against white Kasso, pink cricket pear, red poppy and California poppy of Orange.
The farm also has its own café, perfect for a respite from all the walking. Here, freshly made sweets and pastries take centerstage, as do homecooked hot mains, made with vegetables, fruit and honey from the farm itself.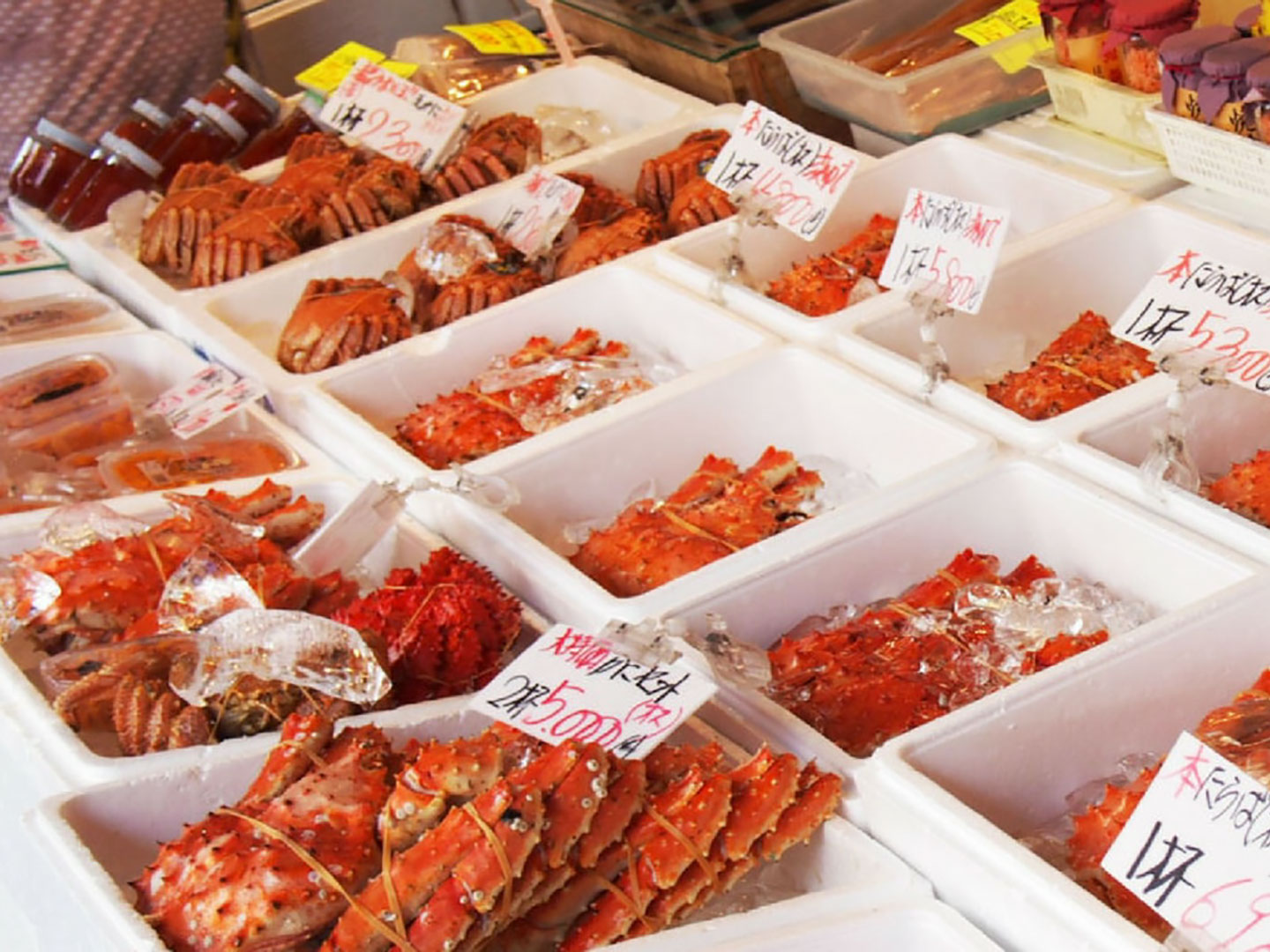 Come Crab Me
What's a visit to Hokkaido without devouring the freshest seafood you can lay your hands on?
Meet the real Hokkaido crabs – large, spindly and sweetly succulent – and take a dare shot holding them with your bare hands. The owners of Sapporo KaniHonke, well-known for plating the best of Hokkaido's crustaceans since the 1960's, have some ready for your photoshoot in the pond near the entrance. Savour these crabs simply boiled, in a cold starter, stuffed into a gratin dish, or made into pudding, each dish on the menu is chockful of flavourful crab meat.
For an authentic market-fresh experience, visit Kita no Gourmet Tei, located within the seafood market of Kita no Gourmet for a wallet-friendly, palate-indulgent treat. Using the choicest ocean produce from next door Sapporo Central Wholesale Market where Hokkaido's ocean fresh produce is sold, be spoilt for choice with the variety of 'live' crabs including Taraba King crab and hairy crabs, available here to sea urchin, salmon roe, sweet scallops and shrimp, abalone and a wide variety of fresh fish including the ever-popular salmon, cod, mackerel and fatty tuna. Have your catch of the day freshly sliced, grilled over binchotan grill.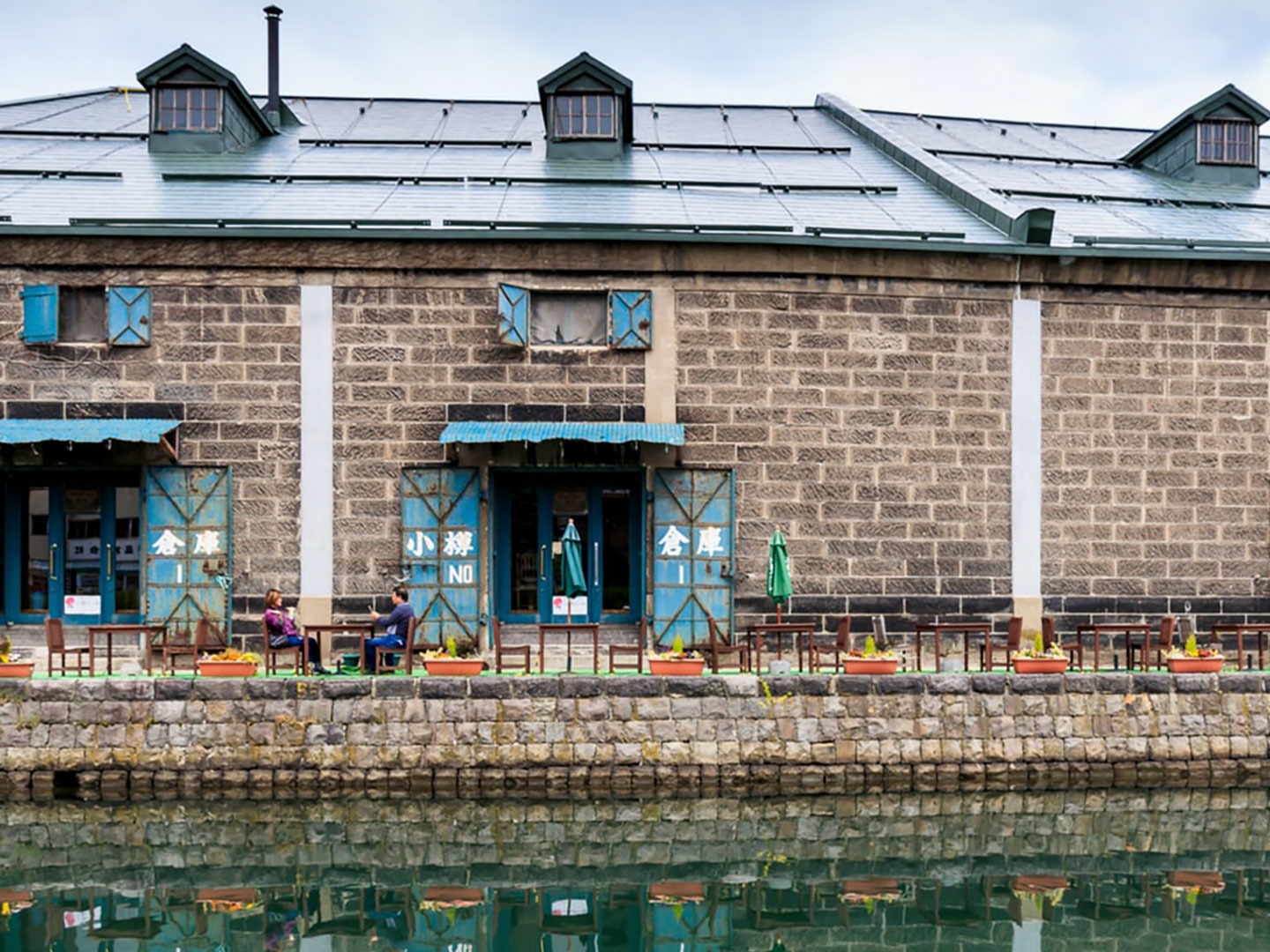 Same But Different
Just a 25-minute rapid train ride away from Sapporo Station, Otaru gives a glimpse into the quieter past of Hokkaido. Where Sapporo is vibrant and dynamic, Otaru is serene and the pace here, slower. It's almost like stepping into a time machine, turning the clock back to when the Otaru Canal was built in 1923. Once one of the busiest ports in the country, the Otaru Canal was largely used for the trading of grain and textile with Europe and Russia, tales the hundred-year-old warehouses and stone banks that line the canal would echo.
Architecture buffs and history aficionados will appreciate going on a tour of the 71 designated historic landmarks in this town. From fire-resistant architecture that proliferated after the great Inaho-cho Fire that consumed the city in 1905 to Grecian architectural styles that feature massive columns, popular during the Showa period (1926-1989). A symbol of the lively commercial past of this town, the Otaru Canal was reincarnated as a picturesque town some almost twenty years ago. The town stretches from the old fishing village of Zenibako to another ancient fishing village, Oshoro, which has ties to Japan's prehistoric past.
With more modern facilities built up at Yokohama and Kobe, the port town of Otaru fell from glory and the canal became a subject of contention amongst residents. Eventually, the canal was half-filled, and so now we have pathways by the canal to stroll along and take in the beauty of the site. To learn more about the town's history and significance, do visit the Otaru Museum of Literature which documents pivotal moments and persons of this town.
Now the one kilometre metre long Otaru Canal provides the perfect setting for the annual Otaru Snow Light Festival, which takes place in the evening in Winter. Once used for shipping, the Otaru Canal now stands as a reminder of the town's history as a port town, which bursts into cherry blossoms come Spring. You can also take a cruise down the canal to soak in the romance of Otaru and enjoy the scenic beauty of the area.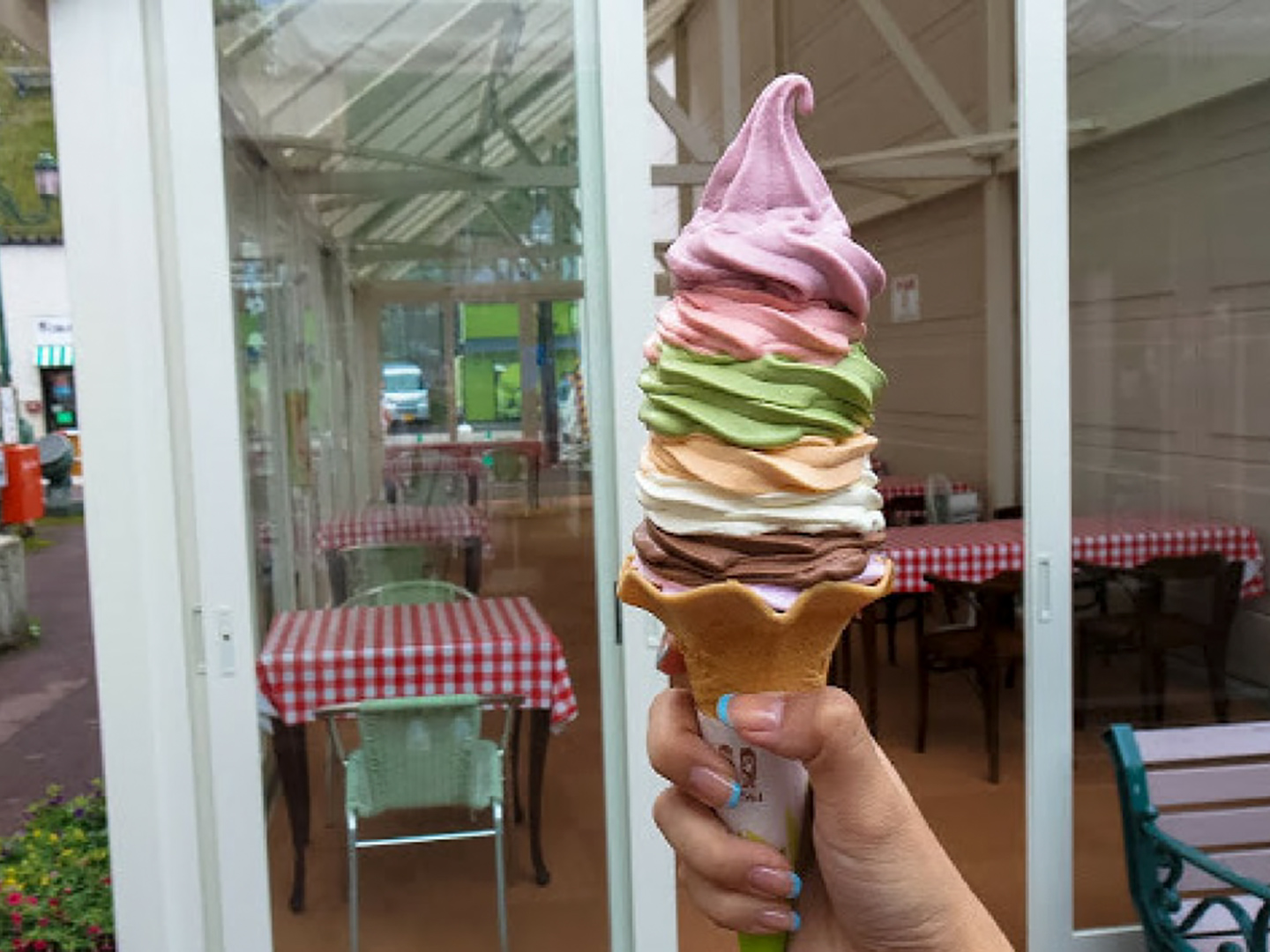 Pretty As Rainbow
Sweet shops galore adorn the Otaru Canal and soft serve ice cream here is a signature sweet treat made all the better using Hokkaido farm fresh milk. A recent icon of this dessert is the rainbow soft serve in pastel hues served around town, such as at the Venetian Cafeteria. Using all-natural ingredients, the seven layer (a.k.a rainbow) soft serve is the most popular. Flavours are stacked one on the other starting at the top with grape, melon, green tea, lavender, milk, strawberry and chocolate. This non-descript stall is next to the Venetian museum can be found between the Otaru canal and Sakaimachi.
Stop by for more rainbow soft serve at Kitaichi Glass Sangokan café, which is also famous for its giant cream puff. However, the top dessert shop (according to Tripadvisor) has to be Kitakaro Otaru Honkan and its to-die-for cream puffs and rice crackers. Clearly a winner, light puff pastry envelops generously piped fresh cream making their cream puffs drool-worthy while the homemade rice crackers come in a myriad of tempting flavours it's difficult to pick just a few.
For milk and cheese lovers, the famous LeTao brand has not one but three shops on the end of the same street, Sakaimachi Street – LeTao Pathos, LeTao Honten and LeTao Cheesecake Labo. Pop into any of the three for the softest, fluffiest cheesecake in town. Light yet flavourful and perfect with freshly brewed black coffee or comforting cup of tea it is easy to see how this could be one of the best afternoon tea treats.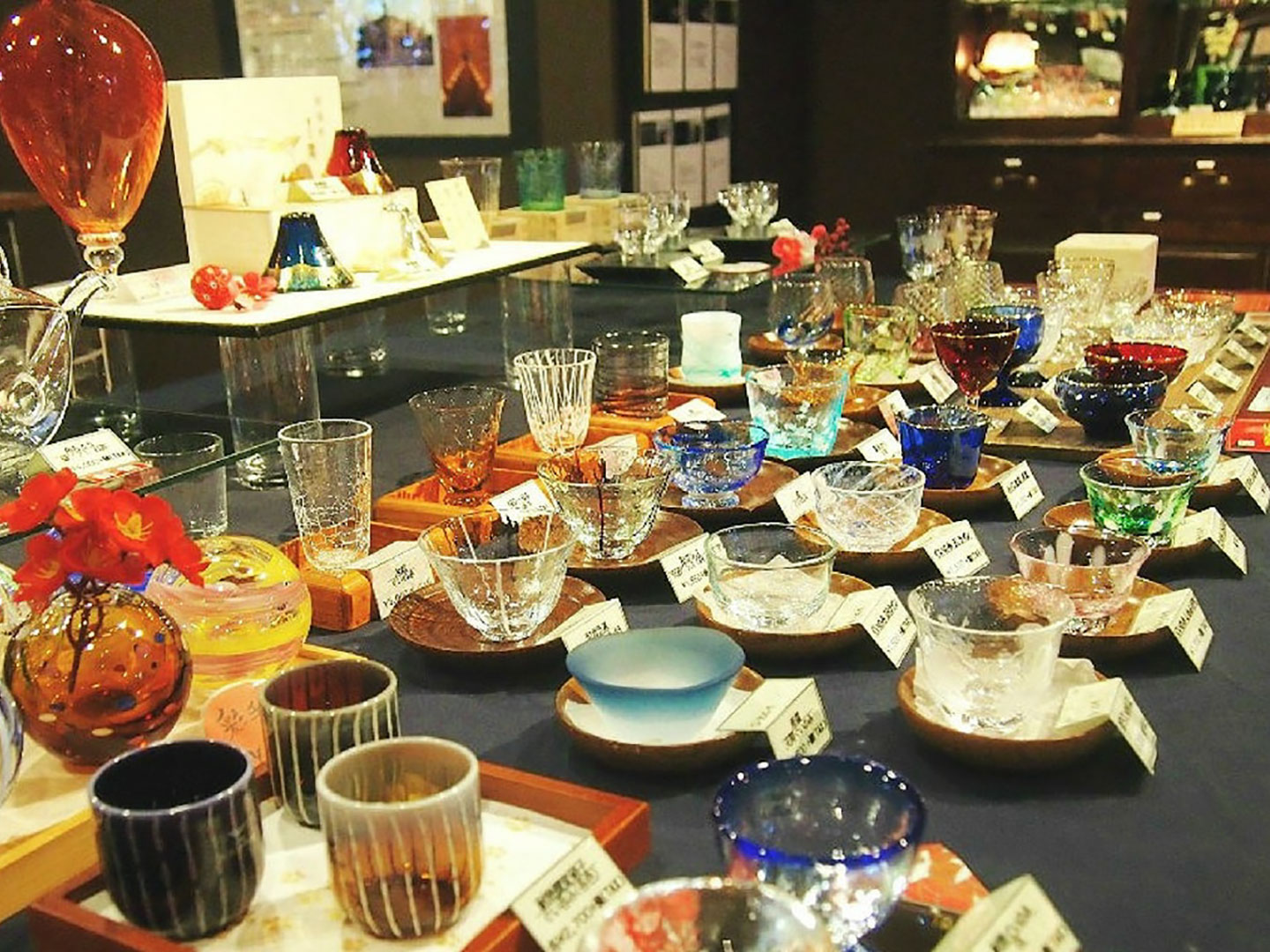 Local Craft & Architecture
Craftmanship, as anywhere else in Japan, is an honorable and artistic pursuit. In Otaru, music box shops dot the town, its faint tinkling perpetually filling the air and bringing alive the magic of Otaru. Head to the Sakaimachi Intersection, where the Otaru Orgel Museum stands proudly in a picturesque 1912 redbrick building. The main building showcases hundreds of music boxes in almost any imaginable form, spread over three floors. For something unique, try customizing the music with the box of your choice with your favourite tune! A steam clock stands proudly outside the building which toots every 15 minutes and on the hour too. Across the road, in the Antique Museum, Aeolian pipe organs stand grandly on display as does a collection of antique dolls.
Personal reflections are also literal here in Otaru with its glass craft and culture. Interestingly, this was introduced to the port town through what it was best known for – fishing. Folklore has it that a century or more ago, a local glassblower was inspired to create ornamental glassware after he came across glass floats used by fishermen. Over time, glassblowing and craft become more widespread and glass studios and shops sprouted in response to increased appreciate and demand for the delicate craft. Check out the beauty of glass art at the Kitaichi Glass outlets along the canal, and The Glass Studio, located at the foot of Mount Tengu.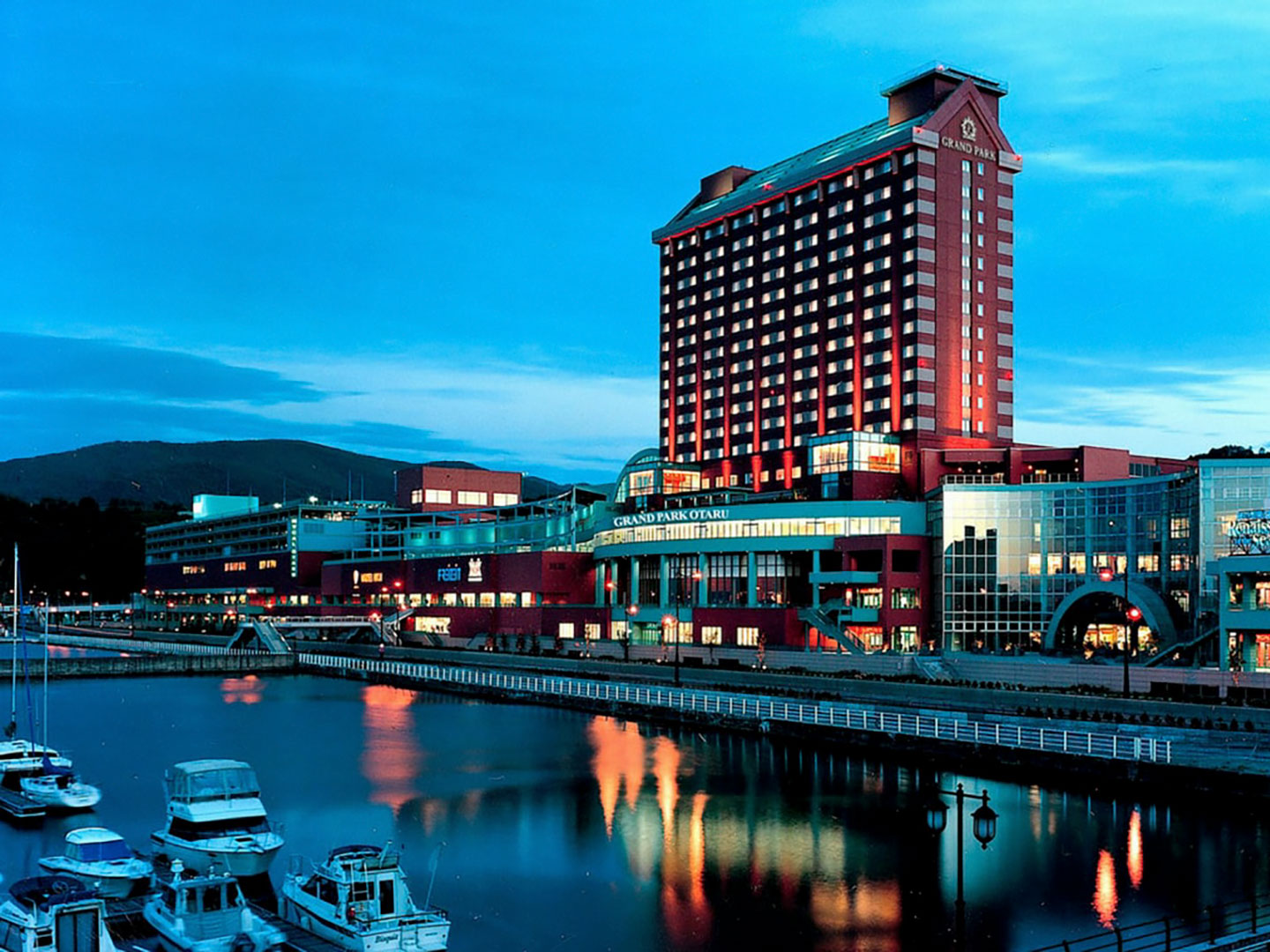 Be Near To It All
Not to be missed during the wintry months are the powder soft snow on Mount Tengu, a beautiful ski mountain and attraction awarded 1 star in the Michelin Green Guide Japan. The night views in all seasons from the observation deck overlooking Otaru city is one of the Hokkaido's best besides views atop Mount Hakodate and Mount Moiwa. Skiing on Mount Tengu is particularly recommended for those who prefer less crowded slopes.
For more scenic pursuits, the west end area of Otaru is designated as Niseko Shakotan Otaru Coast Quasi-National Park. Popular spots here include the very steep Akaiwa Cliff, strangely-shaped Madoiwa Rock, and the mysterious "Blue Cave". Step up to the Shukutsu Panorama Observatory and enjoy a view of the beautiful coastline leading to Shakotan Peninsula. Visiting the cliffs and caves on boat is also available during Summer months if you would like to get up close with these magnificent creations.
Keen to know more about the beauty of Otaru? Here's our guide to more experiences and activities you should explore.
Stay comfortably with a view of Mount Tengu, Ishikari Bay and the Otaru Marina at Grand Park Otaru. The seafront resort offers top notch restaurants within and easy access to nearby top-notch golf courses, ski resorts and Wing Bay Otaru shopping mall, which is directly connected to the JR Otaru Chikko station. The Otaru Canal, Sakaimachi Street and Sakaimachi Intersection is also a mere 5-minute ride from the hotel.
With best flexible rates and free cancellation, Grand Park Otaru makes the ideal stay for your vacation in Hokkaido, Japan.
Information details:
Sapporo
Sapporo Autumn Fest, Odori Park, 4-chome to 11-chome, 7 Odorinishi, Chuo-ku, Sapporo 060-0042, Hokkaido, Tel. 81-011-281-6400
Farm Tomita, 15 Kisenkita, Nakafurano-cho, Sorachi-gun 071-0704, Hokkaido, Tel. 81-167-39-3939
Sapporo KaniHonke, 1-18 2-chome Kitasanjyo-Nishi Chuouku, Sapporo, Hokkaido 060-0003, Tel. +81-011-222-0018
Kita no Gourmet Tei, 22 Chome, 4-1 Kita 11 Jonishi, Chuo, Sapporo, Hokkaido 060-0011, Japan, Tel. +81-11-621-3545
Sapporo Central Wholesale Market, 21-2-3 Kita 11-jo Nishi, Chuo-ku, Sapporo, Hokkaido 060-0011, Tel. +81 11-621-7044
Otaru
Otaru Literature Museum, 1 Chome-9-5 Ironai, Otaru-shi, Hokkaido, Tel. 81-0134-32-2388, Closed Mondays (and the following day if a public holiday falls on Mondays), and year-end and new-year holidays.
Venetian Cafeteria, 5-27 Sakaimachi, Otaru 047-0027, Hokkaido, Tel. 81-134-33-1993
Kitaichi Glass Sangokan Café, 7-26 Sakaimachi, Otaru 047-0027, Hokkaido,
Tel.81-134-33-1993
Kitakaro Otaru Honkan, 7-22 Sakaimachi, Otaru 047-0027, Hokkaido, Tel.81-134-31-3464
LeTao Cheesecake Labo, Sakaimachi 6-13, Otaru 047-0027, Hokkaido, Tel.81-134-31-5580
LeTao Pathos,5-22 Sakaimachi, Otaru 047-0027, Hokkaido, Tel.81-134-31-4500
LeTao Honten, 7-16 Sakaemachi, Otaru 047-0027, Hokkaido, Tel.81-134-31-4500
Otaru Orgel Museum, 4-1 Sumiyoshicho, Otaru 047-0015, Hokkaido, Tel.81-134-22-1108
Otaru Antique Museum, 6-13 Sakaimachi, Otaru, Hokkaido 047-0027, Japan,
Tel. 81-134-34-3915
Kitaichi Glass Outlet, 7-20 Sakaimachi, Otaru, Hokkaido 047-0027, Japan,
Tel. +81 134-33-3991
The Glass Studio, 2 Chome-16-16 Mogami, Otaru, Hokkaido 047-0023, Japan,
Tel. +81 134-33-9390
Photo credits (Top to bottom): Nakae, teycindy.com, 305 Seahill, Sapporo.Travel, John6536, thattiffany.blogspot, Travel.jogo, Grand Park Otaru
---
Other Articles you may like