Rich Experiences in Singapore
Romantic comedy sensation Crazy Rich Asians hit the cinemas most recently and has set many minds and hearts around the world curious and even aflame to visit Singapore. Whether it is the movie or post-holiday blues that is fuelling your wanderlust, it is never too early to plan for your next escape or yearend vacation to this island city state.
Pick whatever you fancy; either, trace the steps of Crazy Rich Asians (CRA) cast and visit the locations the film was set, or discover other rich experiences, sights, sounds and even gems that can only be found in Singapore, here are some recommendations that you should not miss on your bucket list: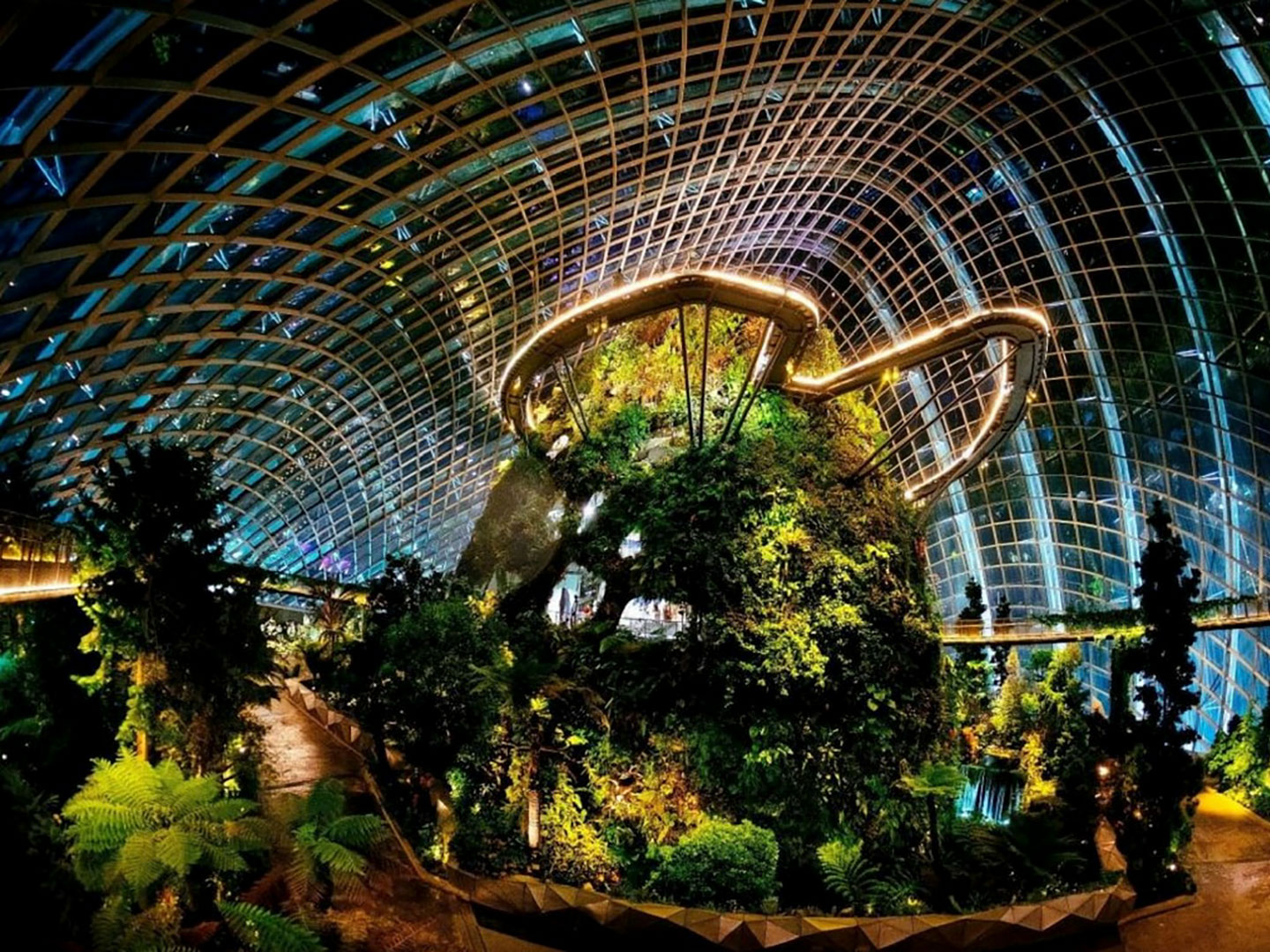 1. Escape into the Cloud Forest at Gardens by the Bay
Stepping into this 0.8ha cool conservatory would make you feel that you are teleported into Pandora, home planet of the Na'vi aliens from Avatar, another Hollywood movie. The 58-metre tall dome was built to simulate a temperate climate normally found in about 1,000 - 3,500 metres above sea level. This treat for the senses features over 137,000 plants that include delicate ferns, carnivorous pitcher plants, orchid hybrids and endangered species, as well as a 35-metre high waterfall. Also, visit the Flower Dome, one of the largest greenhouses in the world next door.
Trace CRA footsteps: Experience the SuperTree Grove in the evenings at Gardens by the Bay where Collin and Araminta's wedding after-party was held.
READ MORE: Gardens by the Bay - Uncover a Secret Garden, Cloud Forest and Holograms in the Garden City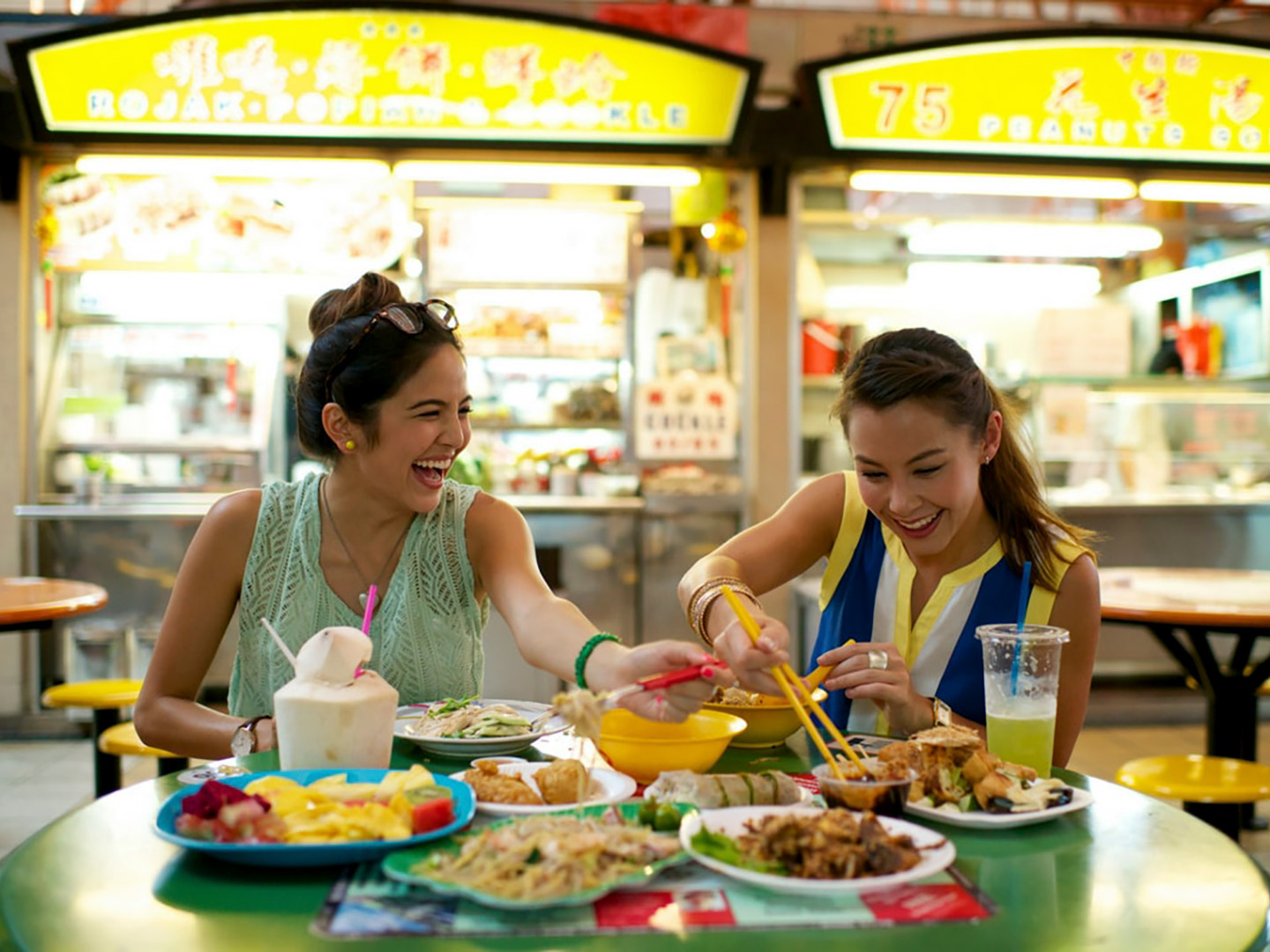 2. Savour rich Singapore street food flavours
Witness how the colourful cultures within Singapore co-exist and often melded in the local street food scene when you visit the numerous hawker centres. Savour Hainanese chicken rice located in Maxwell Food Centre which is within CBD area. You can also find authentic Eurasian and Peranakan cuisine (Popo and Nana's Delight) and hearty British comfort food (Lad & Dad) in the same hawker centre.
ABC Brickworks Food Centre is also popular local favourite! Expect to wait in line at Nusa & Tara for their bowl of lontong (which includes rice cakes and stewed vegetables in flavourful, spiced coconut gravy) and at Yi Sheng Fried Hokkien Mee for a plate of stir fried noodles in prawn and pork bone broth.
Trace CRA footsteps: Visit Newton Food Centre to soak in the hawker atmosphere seen in the film.
3. Immerse in Singapore's history
Take a bumboat ride along Singapore River and admire how Singapore's old historical architecture beautifully juxtaposes against the backdrop of the city skyscrapers. Visit heritage landmarks including the National Museum of Singapore, St. Andrew's Cathedral (built in 1856 -1861) as well as National Gallery Singapore which is housed in two national monuments - City Hall and the former Supreme Court.
Stop by Grand Park City Hall for some coffee or tipple to appreciate the art collection that features Singapore's history and the rich medley of cultural influences that have contributed to the vibrancy of the city. Do not miss the copper artwork that takes a prideful spot in the arrival lobby at the hotel's ground floor; the art piece which features the blueprint of old Singapore evolves with time.
Trace CRA footsteps: Visit CHIJMES, the venue for the wedding of the year in the film.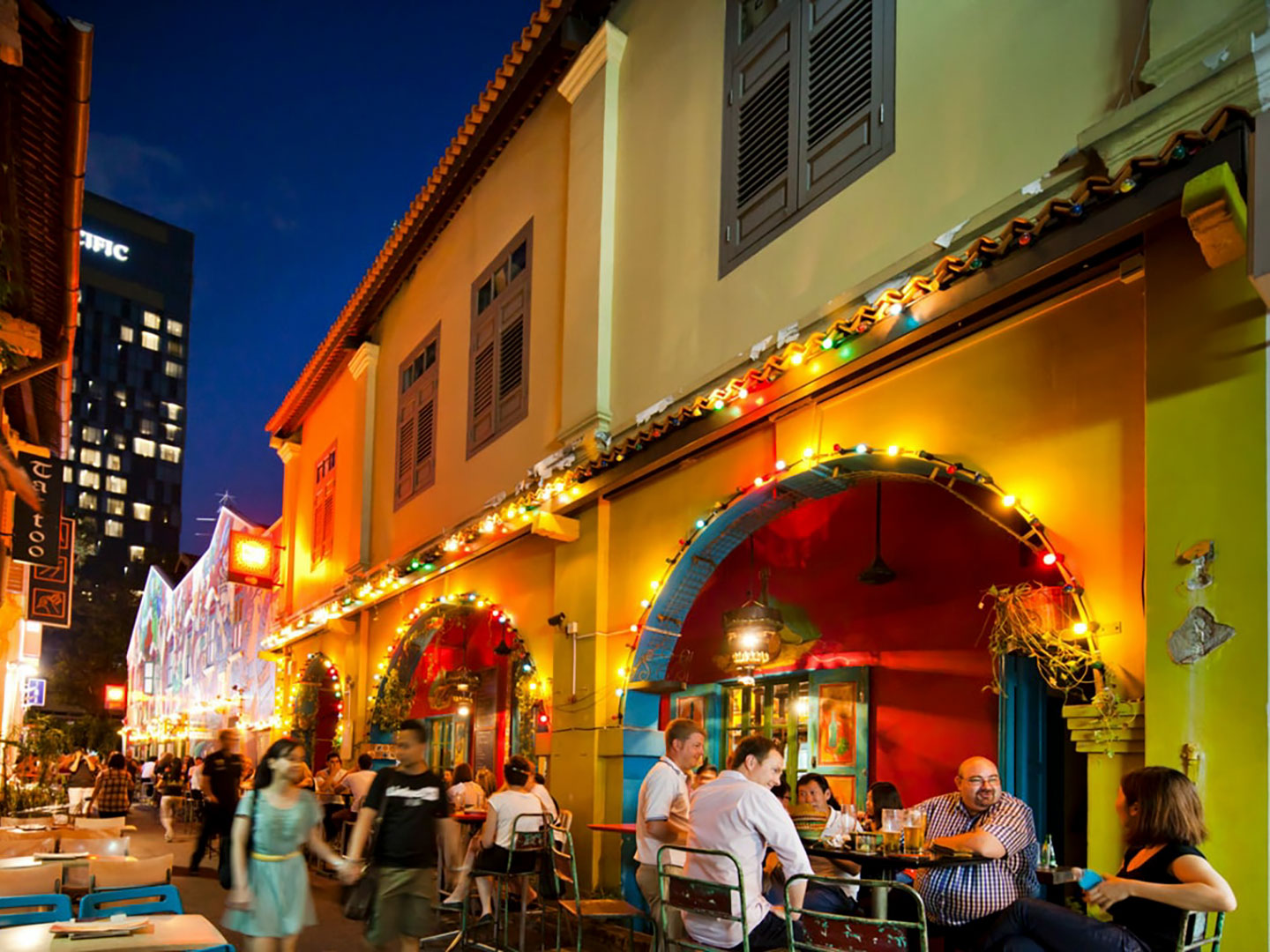 4. Discover untold stories
Visit Little India and be amazed by this historic district that is abuzz with incredible people, food and shopping including local hawker market, Tekka Market and a mall that opens 24 hours daily. The neighbouring streets also offer a mix of churches, mosques, as well as Hindu and Chinese temples. If you want to try good thosai or dosa, an Indian pancake made from fermented batter, check out MTR Restaurant, a famous vegetarian restaurant.
Trace CRA footsteps: Walk along Club Street, where the precursor to one of the pivotal scenes in the story was set and admire the refurbished heritage shophouses around the vicinity.
Photo credits (Top to bottom): Marklin Ang, Helmut Ignat, Singapore Tourism Board, Grand Park City Hall, Singapore Tourism Board.
---
Other Articles you may like