Staying in doesn't mean staying away from all the food you love! From authentic Thai cuisine to healthy vegan and European brunch options, eat-in and eat well this Circuit Breaker period with a curated takeaway and delivery menus by our speciality restaurants. Plus, sign up for Park Rewards to start earning PARK$ with every takeaway or self-collection order at our participating outlets.
1. Mitzo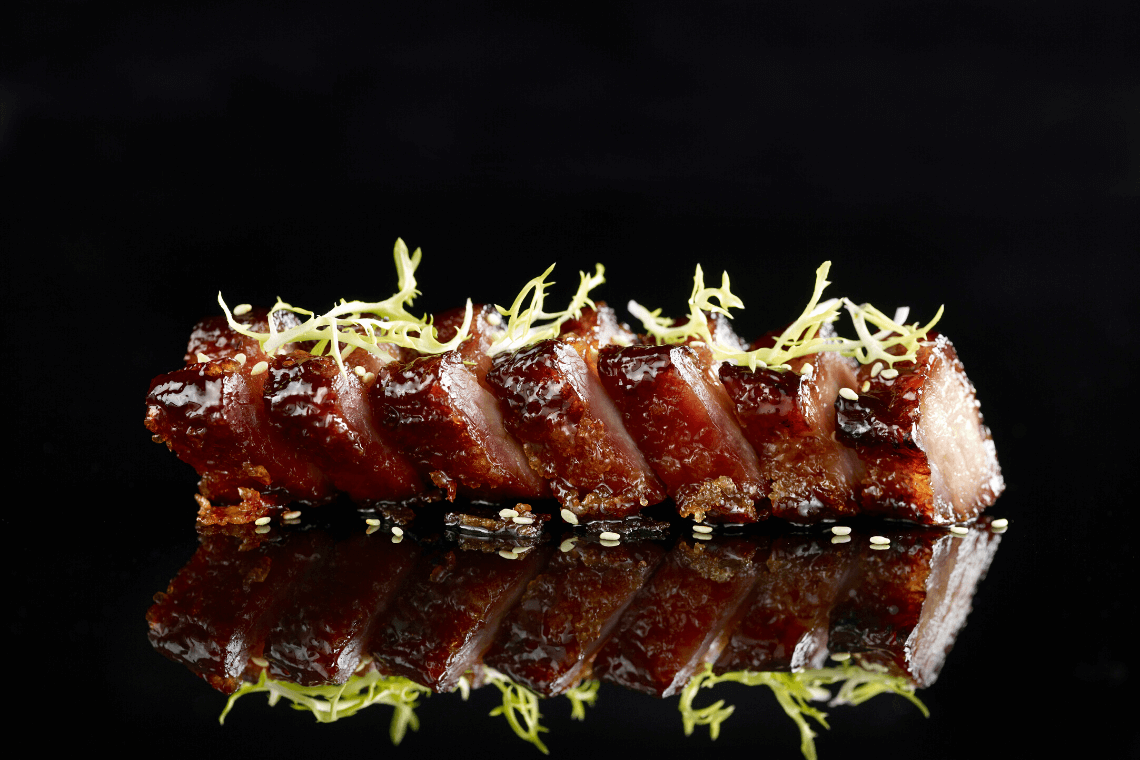 Jazz up your #stayhome meal with Mitzo's modern Cantonese dishes, including the restaurant's signature melt-in-your-mouth Barbecued Pork, steamed dim sum platters and nutritious double-boiled soups. Enjoy 30% off à la carte when you place your orders for takeaway or self-pickup. Free islandwide delivery for orders above SGD150nett with advance orders.
What we love: Mitzo Special Barbecued Pork, Stir-fried Wagyu Beef with Black Pepper and Red Wine, Homemade Egg Tofu with Crab Meat and Mushroom in Spinach Sauce.
Takeaway is available during lunch and dinner service hours (12pm to 2:30pm | 6:30pm to 8pm)
Order Now
2. Bar Canary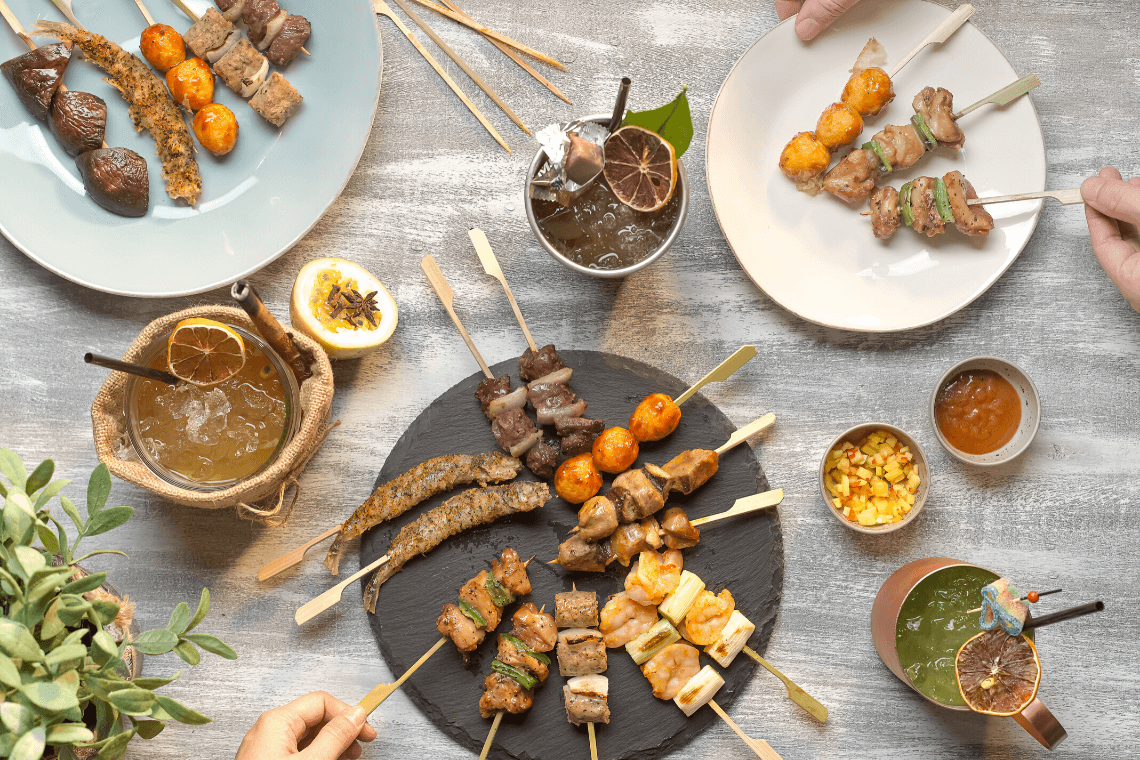 Bring a slice of tropical oasis back home with Bar Canary's takeaway menu! Munch on savoury gourmet grub like the savoury BC Truffle Fries, juicy Beef Sliders and fresh oven-baked pizzas while watching your favourite Netflix show. Looking for something different to try? Go for Bar Canary's new sustainable Green Monday menu made with plant-based meats.
What we love: BC Truffle Fries, Al-Funghi Vegetarian Pizza, Beef Sliders.
Takeaway is available 12pm to 9pm daily
Order Now
3. Tablescape Restaurant & Bar
Comfort comes in different forms, such as Tablescape's hearty European classics made with fresh, seasonal produce - now available with drive-thru takeaways! Dig into Chef Armando's popular signatures like the best-selling Gnocchi, Pomodoro and Mozzarella. Thinking about going meatless? Tablescape's Green Monday menu makes it an easy choice with delicious plant-based dishes.
What we love: Gnocchi, Pomodoro and Mozzarella, Fish & Chips, Burger-Ghanoush.
Drive-thru takeaway is available from 11:30am to 9pm daily.
Order Now
4. The Carvery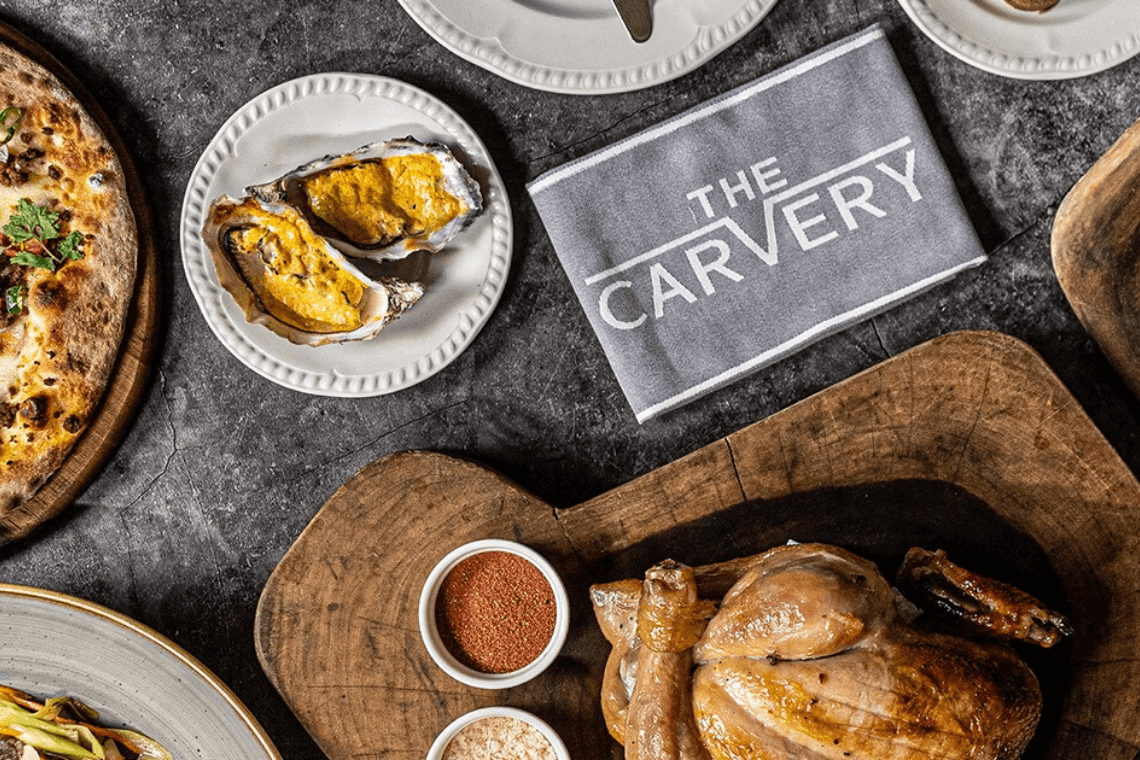 Known for serving up dazzling meat feasts, The Carvery has now carved up a casual takeaway menu with 30% off all a la carte items. For meat lovers, you may opt for our Signature Takeaway Roasts that comes with a selection of sides to enjoy with your family. Leave your kitchen clean and tuck into an enticing selection of roasted meats, fresh seafood, warm dishes and salads for a hassle-free meal at home.
What we love: Spring Chicken, Lightly Brined Trout Fillet, Margarita Pizza.
Casual Takeaway available during lunch and dinner service hours (12pm to 2:30pm | 6:00pm to 8pm); Signature Takeaway Roasts are available for advance orders.
To order, call via phone 6828 8880 or email thecarvery.phal@parkhotelgroup.com.