Explore Wuxi with Park Hotel Group
Nestled on the northern shore of Taihu Lake and tucked in between Shanghai and Nanjing, Wuxi offers a great blend of natural beauty and a list of things to do in Wuxi. With a splendid history of over 3,000 years traced all the way back to the end of Shang Dynasty, Wuxi is a city of fascinating natural scenery worth a visit at any time of the year.
As a city dominated by waterways, Wuxi has a flourishing rice agriculture and fisheries, owning its reputation of the Land of Fish and Rice. A hub of industry in eastern Jiangsu province, its strategic location straddling the Grand Canal and closeness to Shanghai, Nanjing and Suzhou has historically contributed to its prosperity.
Grand Park Wuxi
Situated at the heart of the business and shopping district, Grand Park Wuxi provides business and leisure travellers with a stay of elegance and ultra comfort. The 353-room 5 star luxury hotel is located just 2 minutes from the metro station, and a 20 minutes' ride to historical sites such as Taihu Lake. This luxury hotel provides a convenient link to China's most dynamic cities like Shanghai and Nanjing, the best choice for travellers seeking comfort and accessibility.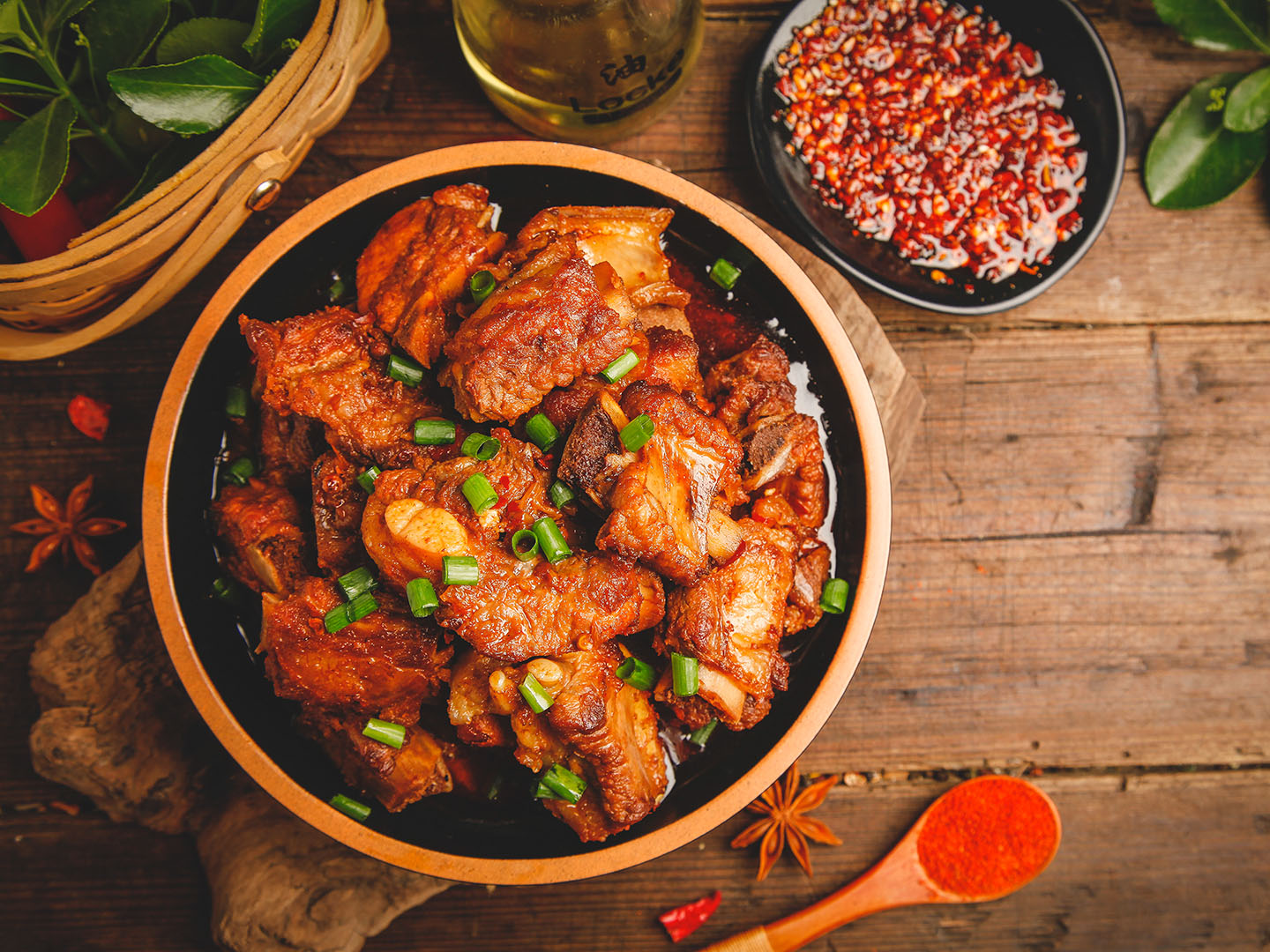 The sweetness of Wuxi's local food distinguishes it from other cuisines in the Yangtze River Delta region. The most common culinary method is adding sugar and soy sauce to many savoury dishes, often in the form of hongshao (红烧). The result of this combination is a fragrant, tantalising caramel-like flavour. Braised Spare Ribs (无锡酱排骨), Wuxi-style Xiaolongbao (无锡小笼包) and Braised Stuffed Gluten Balls (无锡肉酿面筋) are the stars among the must-eat.
Peachy keen on slurping up a juicy peach? From July to early August, the city brims with the pleasingly sweet scent of peaches as the honey peach season peaks. Visit the Yangshan town, where China's most famous honey peaches are harvested. If time permits experience a peach-picking session at one of the orchards.
Indulge at Park offers a selection of local cuisine infused with the signature characteristics of Jiangnan cooking. Let the culinary team take you on a whimsical gastronomy adventure backed by a vibrant food culture which dates back to thousands of years.
Lake Taihu is one of Wuxi's famous local gems with beautiful scenery all year round. The magnificent cherry blossom in spring, huge green waves in summer, beautiful fallen leaves in autumn and tree branches covered by frost and snow in the winter often create a poetic atmosphere that never fails to capture visitors' heart.
For a glimpse into old Wuxi, go on a journey through Huishan Old Town, described as the city's open-air museum. Consisting of spectacular gardens, atmospheric lanes and ancestral homes, travel back in time in this enclave of tradition and history.
Located in the suburb of Wuxi is the Three Kingdoms City, a renowned attraction and a must-visit for fans of popular TV series "The Romance of the Three Kingdoms". With the elaborate film set, have fun reminiscing the story plot with entertaining performances and dress-up stations.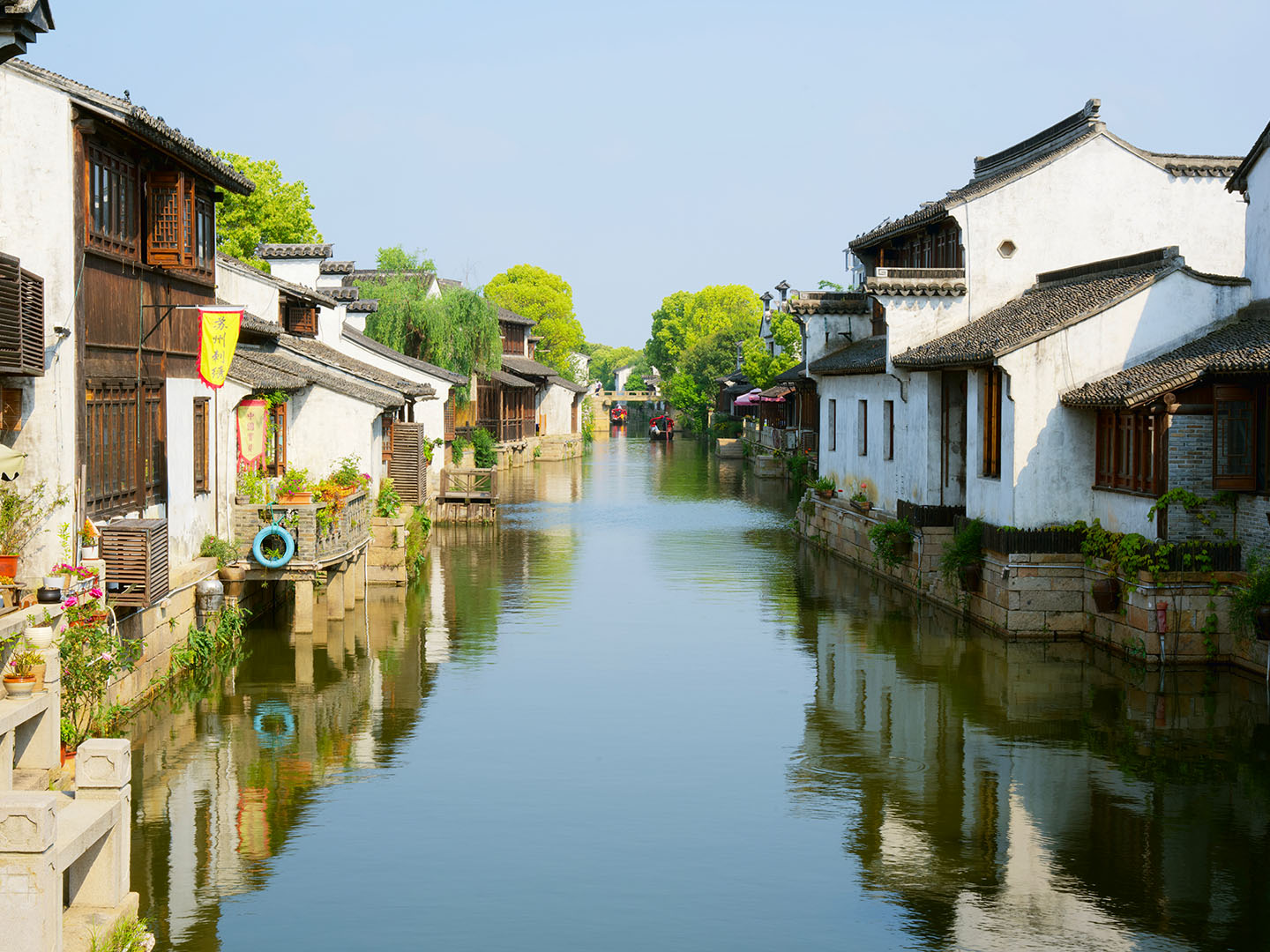 With pleasantly warm climate, as well as the nearby Yangtze River and the ancient Grand Canal, Wuxi is not only lavishly endowed by nature, but also the busiest port city in China before the 19th Century. It has also become one of Modern China's top 50 cities due to its prosperous economy. Its beautiful landscape, rich gastronomy culture, clean cityscape and convenient public transportation would make your visit comfortable and memorable.