Explore Maldives with Park Hotel Group
Maldives is home to an archipelago of 1192 islands grouped together in a chain of coral atolls. There is a total of 26 atolls that are scattered across 806km (500 miles) of the Indian Ocean, and Grand Park Kodhipparu is located in the North Male Atoll.
From coral reefs, colourful tropical fishes to deep sea creatures, the clear turquoise blue water in the Maldives host an abundant underwater life. Experience some of the best things to do in Maldives with its tropical, sunny weather and pristine white sand beaches making it an ideal vacation destination for many.
Grand Park Kodhipparu
Grand Park Kodhipparu, Maldives is located on the island of Kodhipparu in North Male Atoll famous for its dive sites and abundant marine life. The resort is only a 20-minute speedboat ride from the airport and features a luxurious collection of overwater villas, beach-front villas and award-winning spa.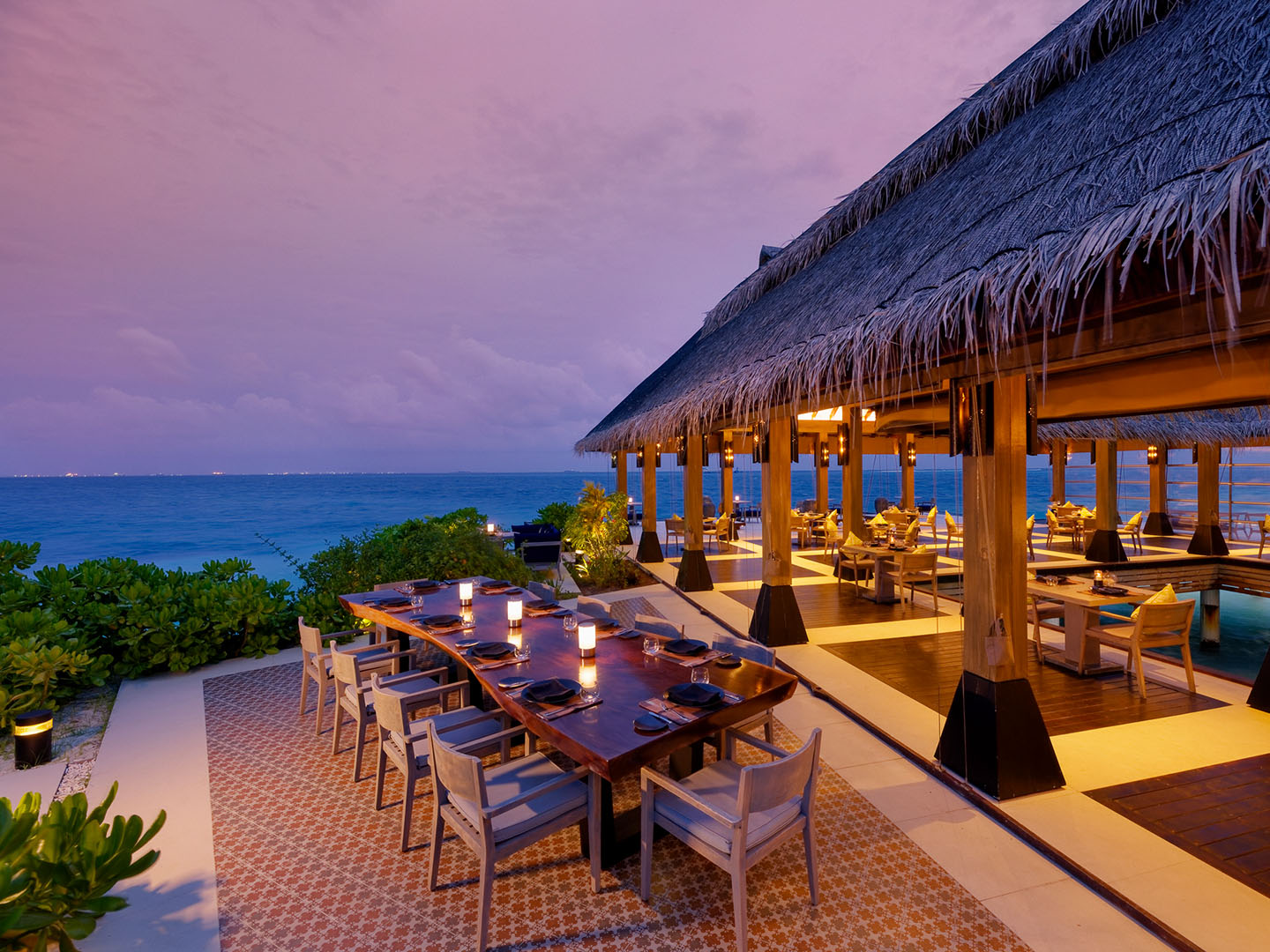 Located near the Indian Ocean, the Maldives is best known for its bountiful fresh seafood. Heavily influenced by Indian cuisine, Maldivian food is often hot and spicy. It is no surprise that local specialties include creamy and spicy curries, such as miruhulee boava -octopus, chili, and curry leaves served with rice.
At Grand Park Kodhipparu, Maldives, guests are in for a gastronomical treat at the resorts' three restaurant and bars.. From extensive buffet spreads at The Edge, casual dining with panoramic sea views at Breeze Poolside Dining & Bar, also feast on prime cuts paired with curated wine at the award-winning specialty restaurant, FIREDOOR.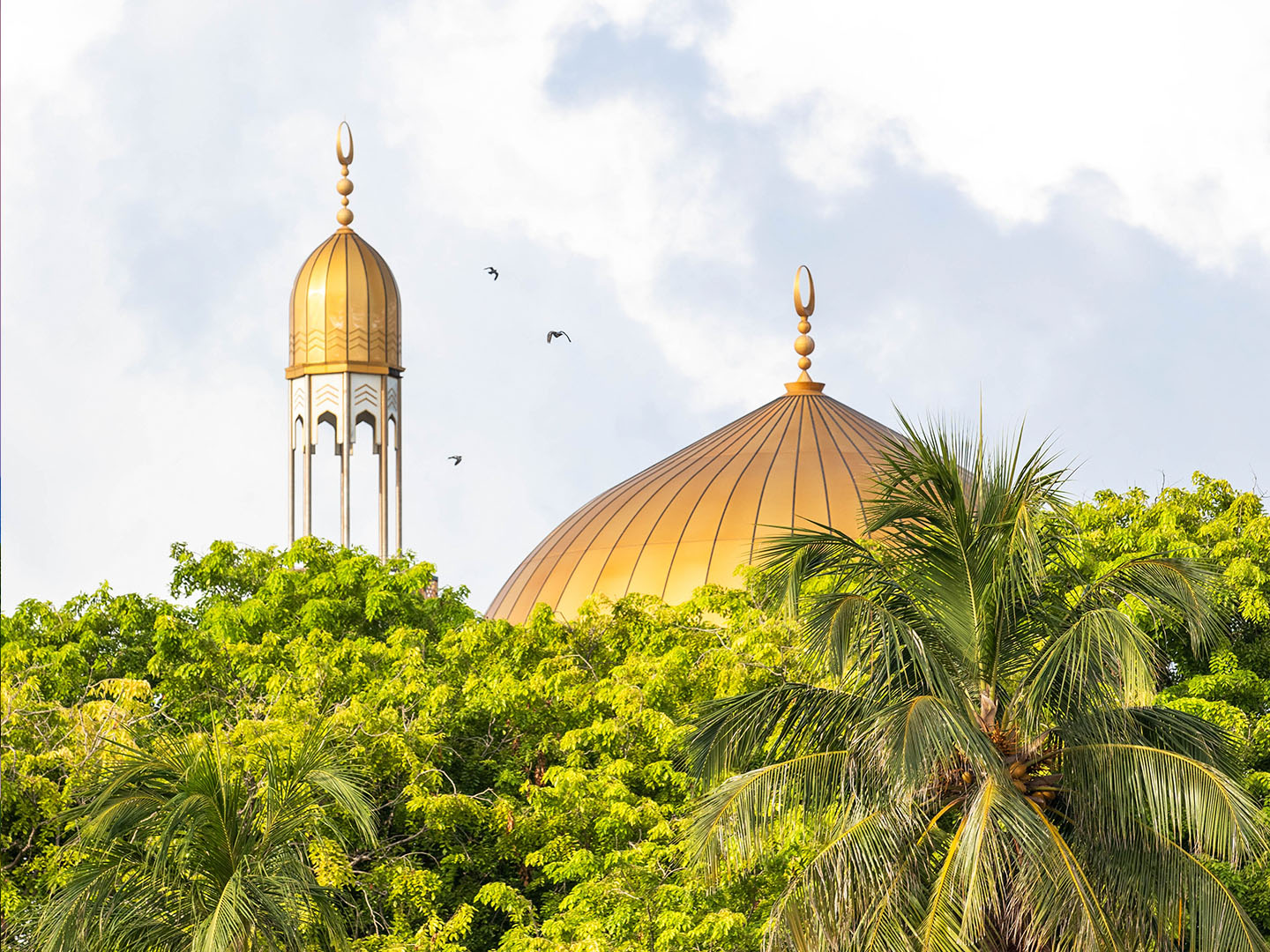 Apart from admiring the beautiful clear turquoise blue ocean from the resort, Grand Park Kodhipparu offers a wide array of water sports, world-class scuba diving experiences and excursions out of the island.
Guests are also able to organise a day trip to the capital, Malé, to learn more about Maldives' deep history. Visit the National Museum and gaze at the opulent thrones and ceremonial robes once owned by local sultans or admire the historical artifacts from the Buddhist era to the rule of Islamic monarchs.
The Old Friday Mosque is also one landmark not to be missed. Built in 1658, the mosque is made almost entirely of carved coral stone with lacquer work and woodcarvings interior. Watch the day's catch being brought in at Malé Fish Market and immerse in the hustle and bustle of Maldivian life. The local market also offers a colourful variety of tropical fruits and spices.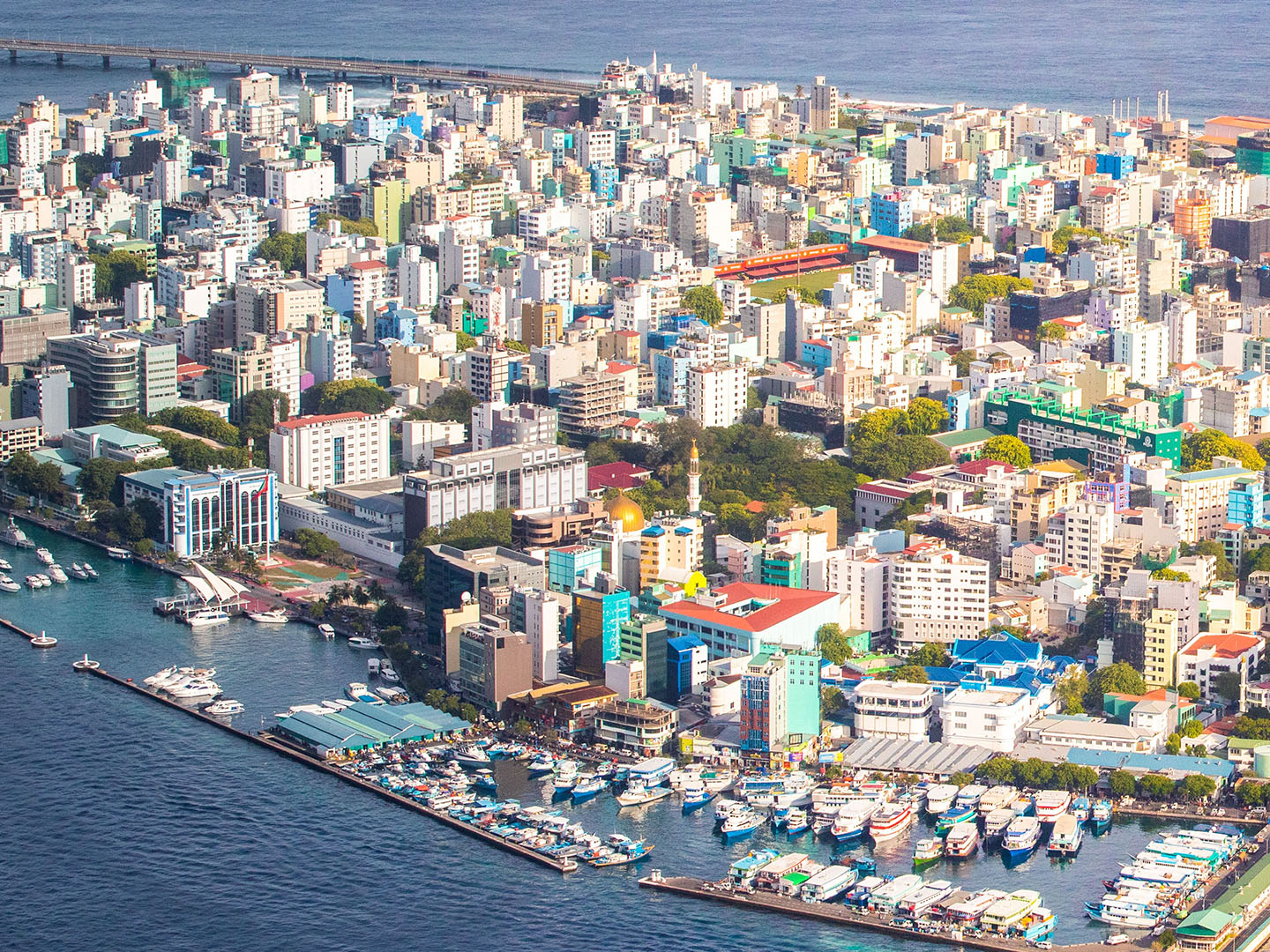 As the lowest lying nation in the world, Maldives' average ground level is only at 1.5 meters. Across the 1192 islands, Maldives has only a population of about 400,000 people. Locals speak Dhivehi, an Indo-Aryan language and English in areas frequented by tourists. The local culture features a lively mix of South Indian, Sinhalese and Arab influences that is reflected in its cuisine and traditional music.
The Maldives is located near the equator, which brings tropically warm climate almost all year round. The best time to visit the Maldives is from November to April when it's sunny and dry. Take advantage of special resorts during the moonsoon season from May to October which brings unpredictable rain.