Explore Kyoto with Park Hotel Group
Home to countless temples, shrines, palaces, and gardens, it is no wonder Kyoto is known as Japan's cultural capital. Kyoto's rich heritage and traditions makes it a popular destination that has charmed locals from all over Japan and international travellers alike.
Park Hotel Kyoto is the convenient base to explore the some of the top things to do in Kyoto. Stroll along the famous street of Oike Dori, venture through the historical Nijō Castle and eat your heart out at Nishiki Market and Pontocho, before finding comfort back at our brand-new upscale hotel.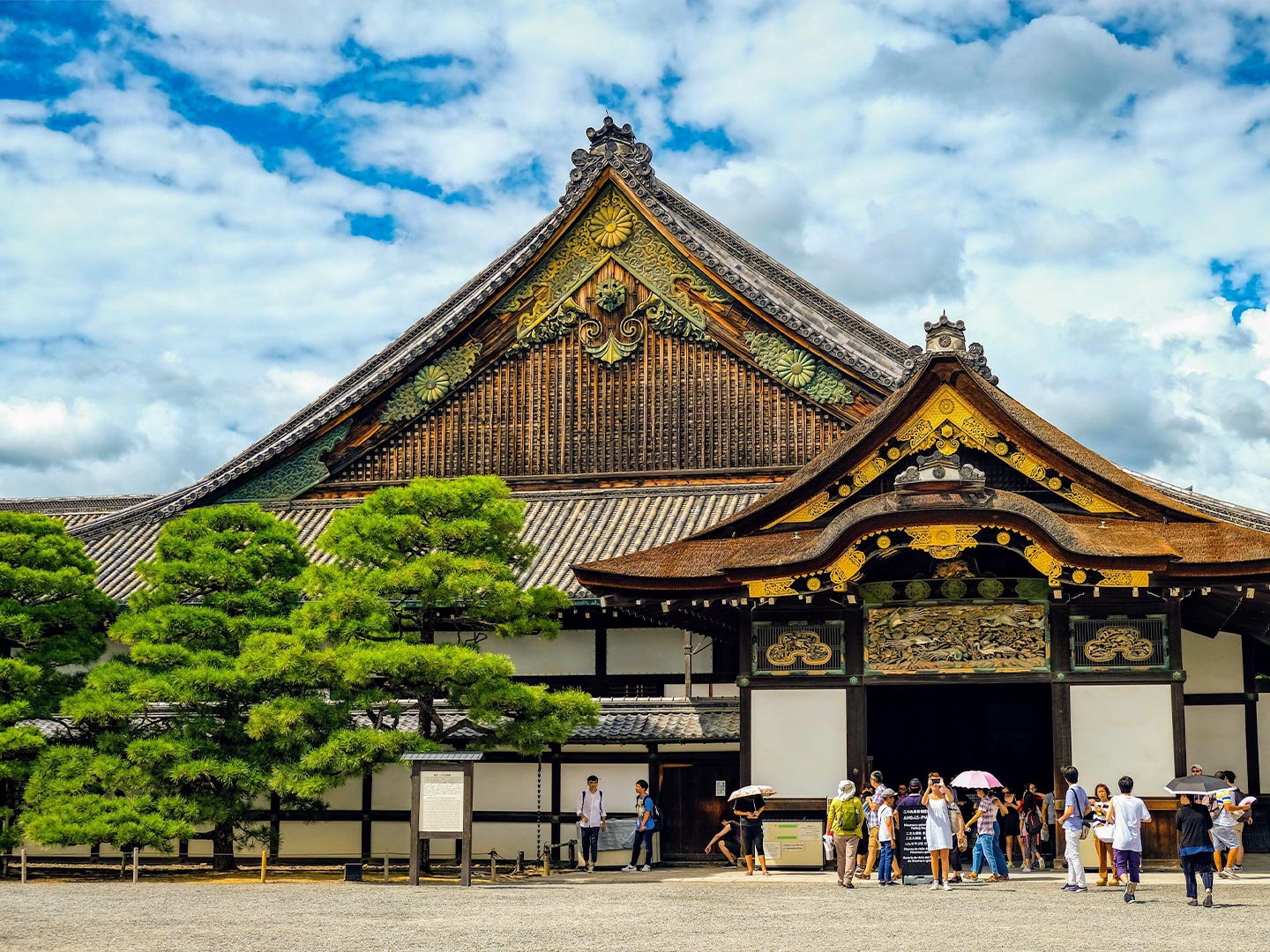 Park Hotel Kyoto
Ideally located along the famous street of Oike Dori, begin your adventures in Japan's cultural city from Park Hotel Kyoto. Explore nearby UNESCO Heritage World Heritage locations and gastronomic centres.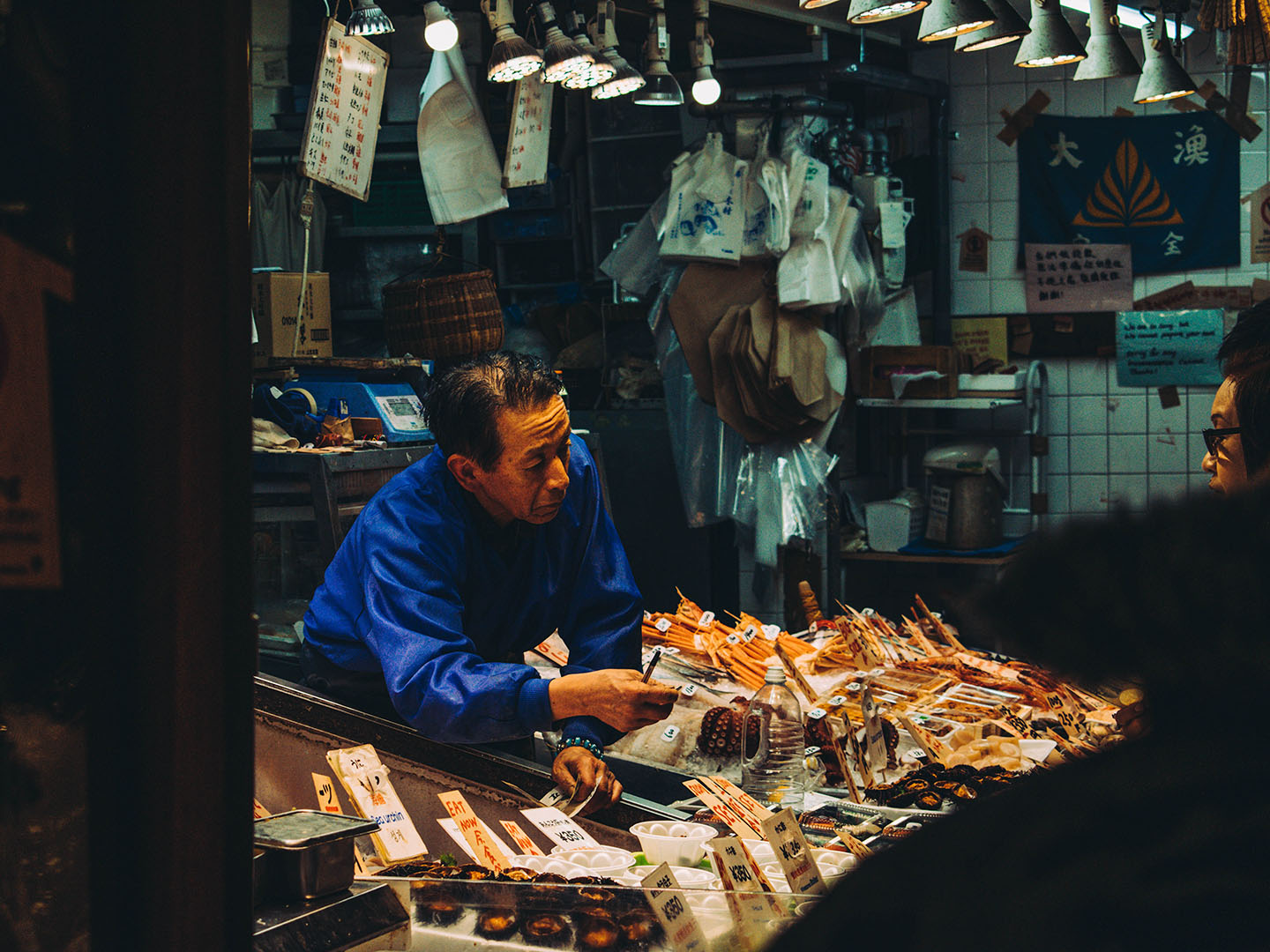 From Park Hotel Kyoto, begin your day by strolling and eating your way through Nishiki Market. Known as "Kyoto's Kitchen", this five block long shopping street is lined by over a hundred shops and restaurants, with almost everything sold at the market locally produced and procured. Specialising in all things food related, you will be able to indulge in Kyoto's culinary delights and specialities, such as Japanese sweets, sushi and seafood.
When the sun sets, explore more of Kyoto's food scene by heading down to the atmospheric Pontocho Alley. Located just a short car ride away, Pontocho Alley is lined by traditional Japanese restaurants.
Don't miss a taste of Kaiseki dining, Japanese haute cuisine consisting of multiple courses of precise and delicately plated dishes that are unique to Kyoto.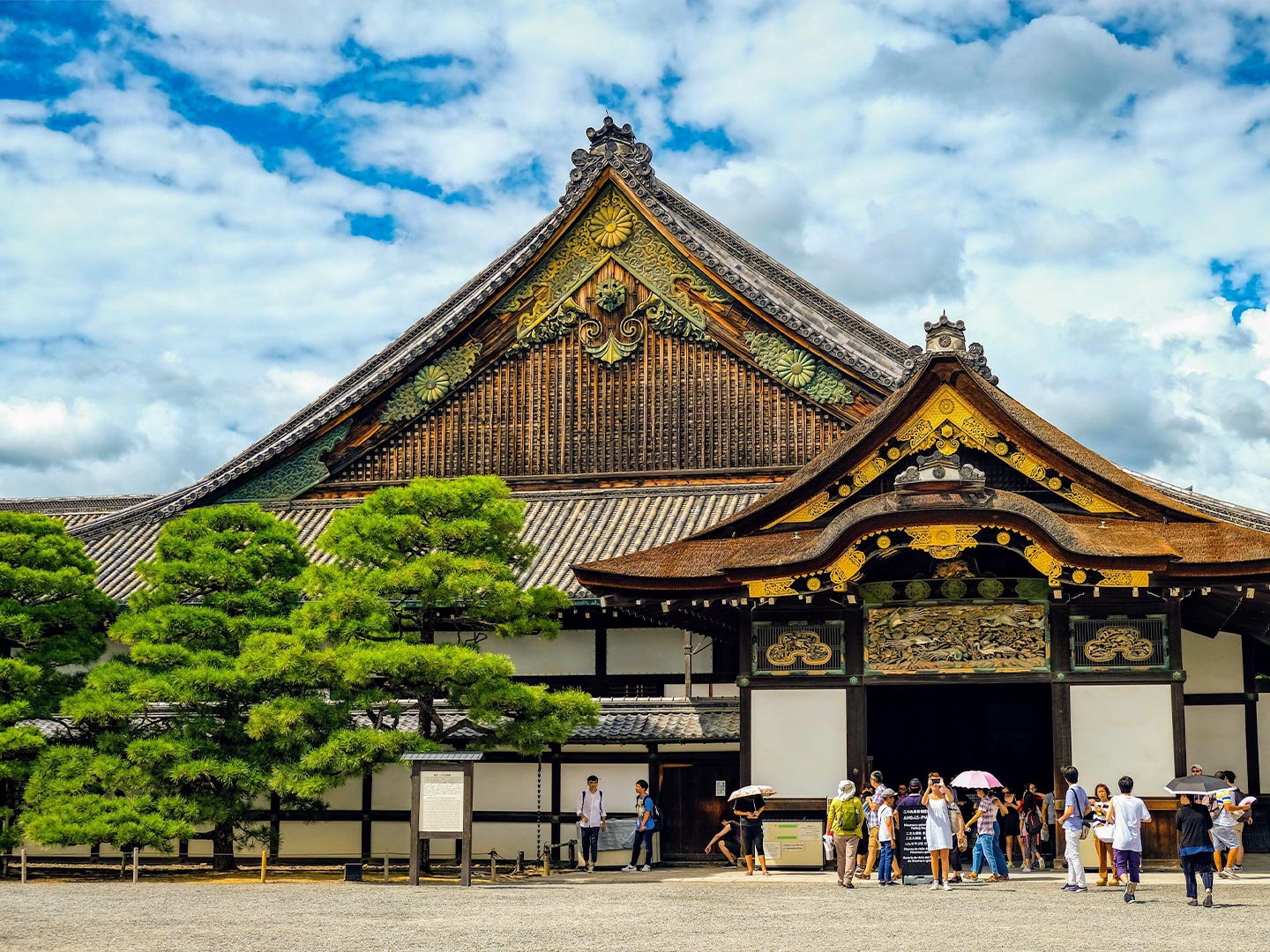 A short walk from Park Hotel Kyoto is Nijo Castle, a UNCESCO heritage site. Built in 1679, the castle remains as one of the best-known in Japan due to its historical importance and prominence during the Edo period (1603-1867). Spend the day learning about Nijo Castle's significance and venture through the renowned Ninomaru Palace Garden, or head over to The Museum of Kyoto to learn more about Kyoto's history and culture.
When night falls, be sure to visit Pontocho Alley. Only coming alive at night, the historical geisha district of Pontocho hosts an array of entertainment, riverside dining, and nightlife. As you wander in and out of the tiny lanes, keep your eyes peeled for a maiko (apprentice geisha) or geiko (professional geisha) in lavish costume on their way to an appointment at one of Pontocho's elite clubs.
Located only 3-minutes' walk from Karasuma-Oike Subway station, visit more of Kyoto's heritage landmarks like Kiyomizu-dera Temple, Kyoto Railway Museum and Kyoto Goen National Garden at your convenience.
Kyoto has a humid subtropical climate, where summers are hot and humid, and winters are relatively cold with occasional snowfall. The best times to visit Kyoto are from March to May during cherry blossom season, and from September to November when the weather is mildest and when autumn leaves start appearing.