Bali is without a doubt filled with an endless collection of seascapes, landscapes and beautiful landmarks. It is a short airplane ride away from Singapore (for just less than 3 hours), hence a popular beach-getaway-destination for those who are visiting Singapore.
Our guide here covers all trendy things to do in Bali, as well as some Instagram-worthy, iconic and picturesque sites on the island. You'll get to experience the Balinese way of life and find yourself immersed in the beauty of Bali.
#1 Have a "Floating Breakfast"
Drinks by the pool is always a great idea. Breakfast by the pool? Even better. How about having your breakfast in the pool? When in Bali, experience this popular concept of floating breakfast, where a large, sturdy tray floats right in front of you as you take your morning dip. Start your day in style and indulge yourself to an unforgettable floating breakfast at the comfort of your private villa.
#2 Visit a Marigold Field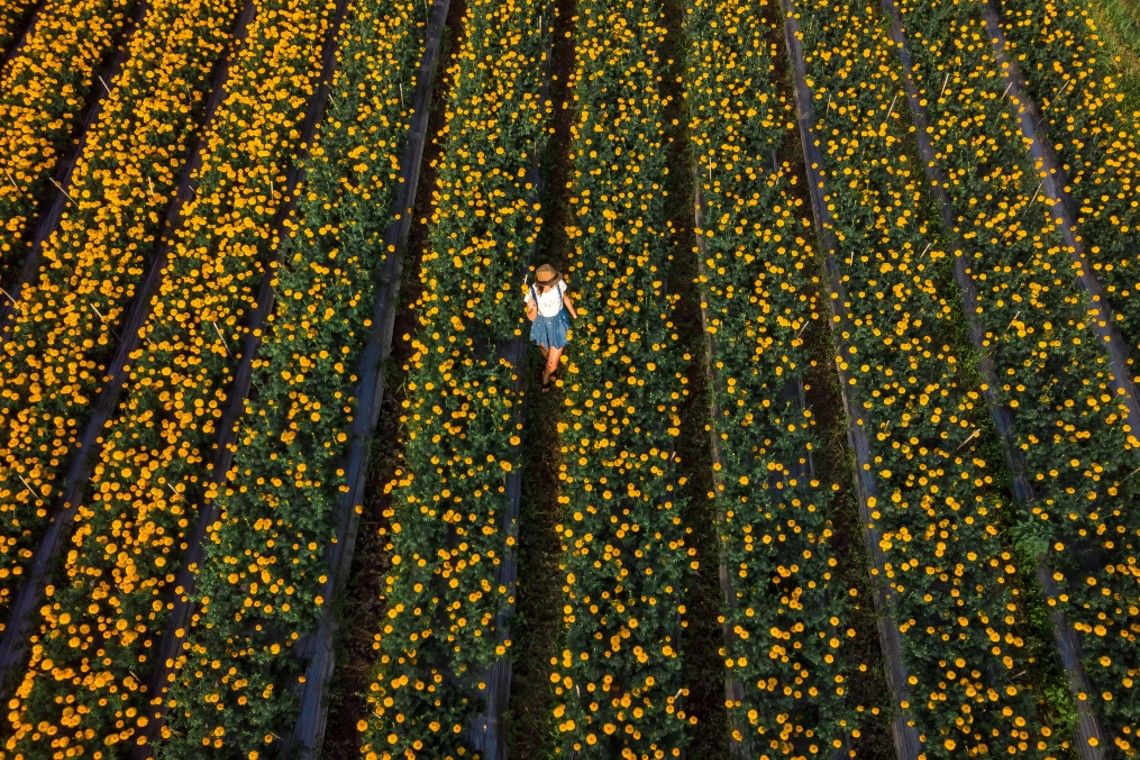 One of the places in Bali to make your social media followers green with envy! Marigold is a common offering in Bali. And up in the mountains of Desa Belok, the sight of endless golden-yellow marigolds is a true beauty. Take a drive between Kintamani and Bedugul, and you'll see marigold farms at the roadside.
Address: Belok/Sidan, Petang, Badung, Bali 80353
#3 Take a Swing over the Bali landscapes
Be it above a valley, jungle or rice terraces, the swings in Bali will awaken your inner Tarzan. There are plenty of choices on the island and they come in various price points. These swings are extremely popular so be as early as 8am to enjoy the best experience and don't forget your camera too!
#4 Discover the beauty of Hidden Waterfalls
Get off the beaten tracks by visiting some of the most beautiful, hidden waterfalls in Bali. Tucked in the thick forest, you'll find Banyumala Twin Waterfall, a unique waterfall cascading between the rich greenery. The huge twin falls are located side by side and are indeed a sight to behold. You will encounter some steep and slippery path along the way so get your hiking shoes ready.
Address: Wanagiri, Sukasada, Buleleng, Bali 81161, Indonesia
#5 Club against the majestic views of Bali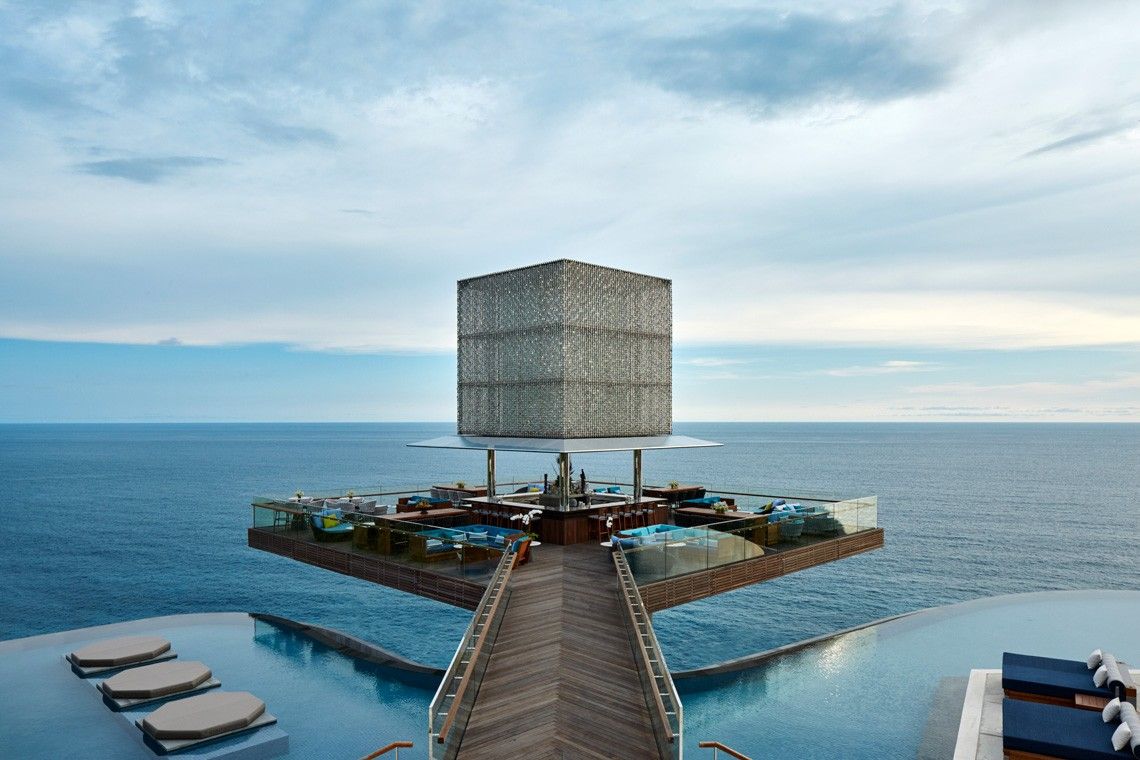 Perched atop a 100-meter plateau overlooking the beauty of the limestone ocean floors below, OMNIA Dayclub is where you want to be if you're looking for a swanky party spot. Here, you'll find beautiful cabanas, private bungalows, as well as an infinity pool overlooking the majestic Indian Ocean. The club is adjacent to Sake no Hana, a modern Japanese restaurant that provides a selection of charcoal grill, Tobanyaki and Kamameshi dishes, while sushi and sashimi are prepared fresh at the sushi bar.
Address: Jalan Belimbing Sari, Banjar Tambiak, Pecatu, Bali 80364, Indonesia
#6 Be a Pirate by the Bay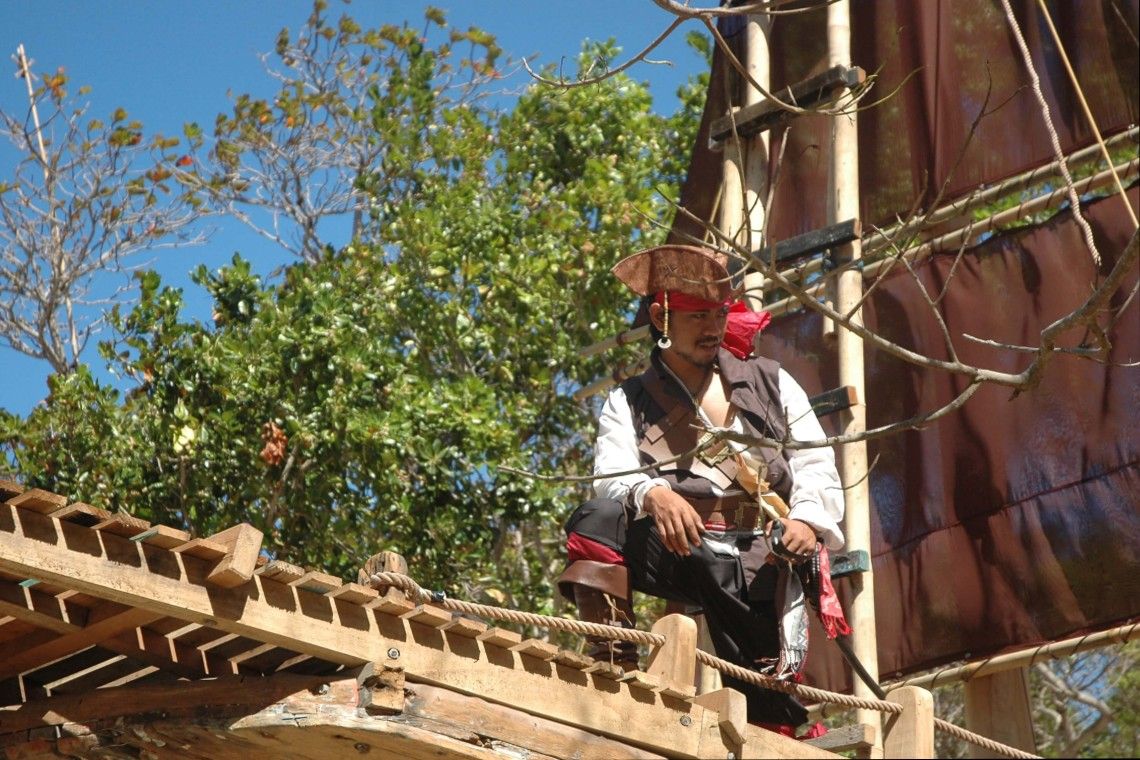 Hidden within the concrete luxury of Nusa Dua, you'll find a pirates hideaway, where there are tree houses, pirate ship and games for those who aspire to be a pirate for just a day!
Address: The Bay Bali ITDC Area Lot C-0, Nusa Dua, Benoa, South Kuta, Badung, Bali 80361, Indonesia
#7 Observe the mind-blowing Water Blow
Witness the power of mother nature at Nusa Dua! Large waves from the Indian Ocean crash against the jagged limestone edges create a dramatic seascape unique to Bali call the Water Blow. When the currents are strong, the surge of water may go up to 30 metres high! While the view is pleasant, be sure to protect your camera gear as chances of getting completely drenched are high.
Address: Benoa, South Kuta, Badung, Bali 80363
#8 Visit the Trendiest Market in Town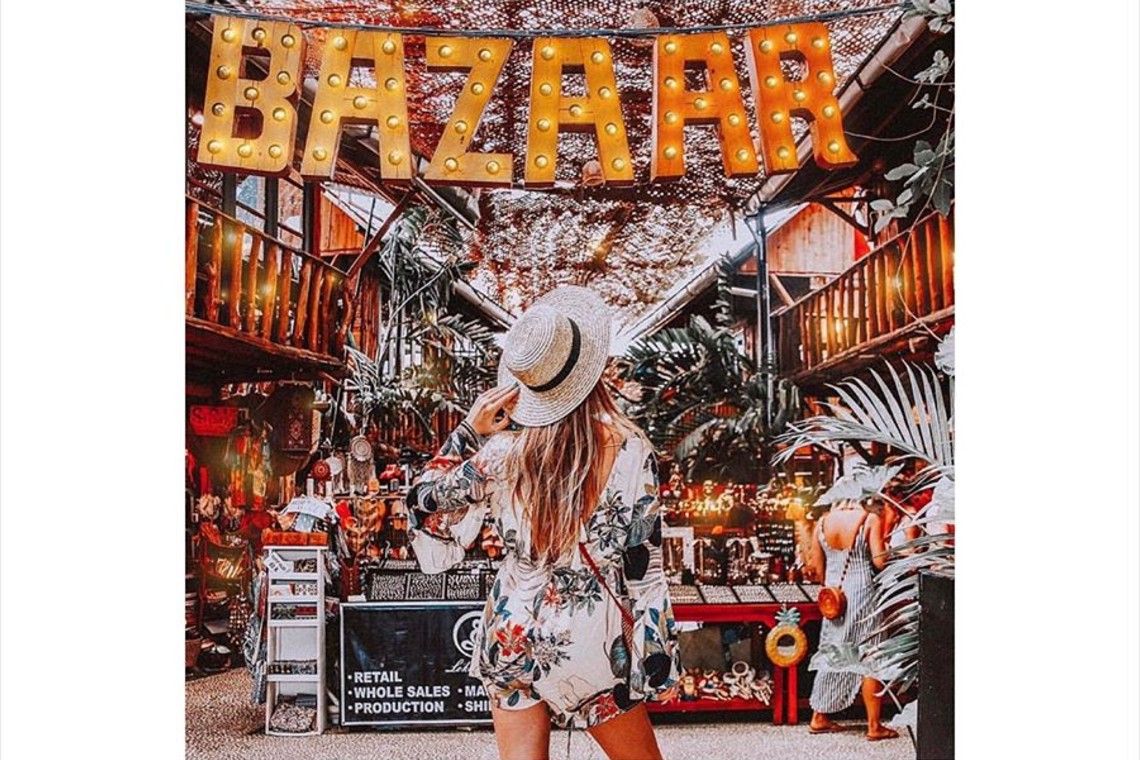 Looking for the hipster market in Bali? Then Love Anchor in Canggu is your place! It is one of the most popular weekend markets in town. You can find everything from souvenirs, beautiful jewellery, handmade bags, as well as curated international fashion brands and local labels.
Address: Jalan Pantai Batu Bolong No.56, Canggu, North Kuta, Badung, Bali 80351
PHOTO CREDITS:
Swinging across Balinese Landscape. Photo Credit: Tomo Nogi | Marigold fields Bali, Photo Credit: Artem Bali | Banyumala Twin Waterfall, Photo Credit: The Bali Bible | Omnia Day Club Bali | Pirates Experience in Nusa Dua, Photo Credit: The Bali Bible | Love Anchor Bazaar in Canggu, Photo Credit: Love Anchor Bali|