No luck for tickets to the National Day Parade this year? Here are some alternative spots where you can enjoy the dazzling display of the National Day Parade fireworks.
They are two chances each year to watch how Singapore light up their sky – every July during the National Day Parade Rehearsals leading up to August 9th where the National Day Parade takes place, and during the New Year's Eve. Here are our top picks to catch the spectacular showpiece during Singapore's very own birthday bash.
1. Smoke & Mirrors
Perched atop of the National Gallery Singapore, the bar's stunning views is no longer a secret among those in-the-know. What makes this space even special is that this year, the main stage of the National Day Parade returns to the Padang allowing the bar visitors an unbostructed views of the celebration. Tuck into a buffet spread featuring local fare like satay, bak kut teh, laksa and Hainanese chicken rice, and raise a toast to Singapore with the spectacular fireworks set against the panoramic skyline.

A Rooftop Soiree: Countdown to National Day 2019
Date: July 6, 13 and 20.
Book your seat here.
2. The Esplanade Roof Terrace
For those who want to avoid the crowds, head all the way to the rooftop of the Esplanade. This windy spot provides a magical sky-scape of the city especially when the fireworks are reflecting on the Singapore River.
@ 1 Esplanade Drive
3. Marina Bay Waterfront Promenade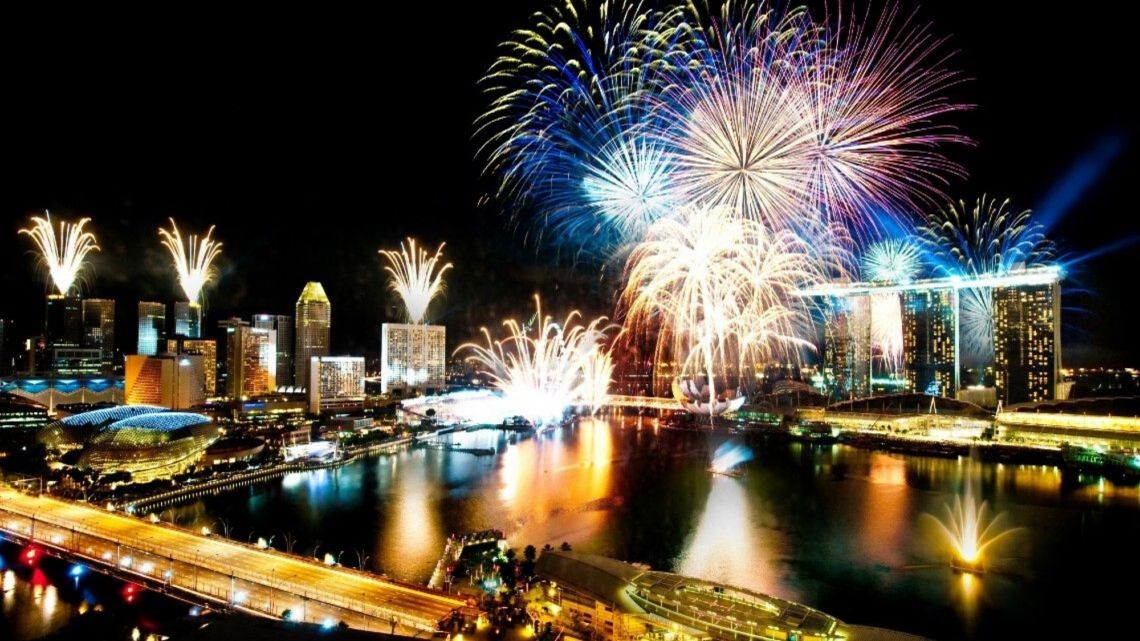 The Marina Bay is where you should head to if you would like to be at the heart of it all. You'll be able to capture the wonderful fireworks against the picturesque view of the riverside.
4. Singapore Flyer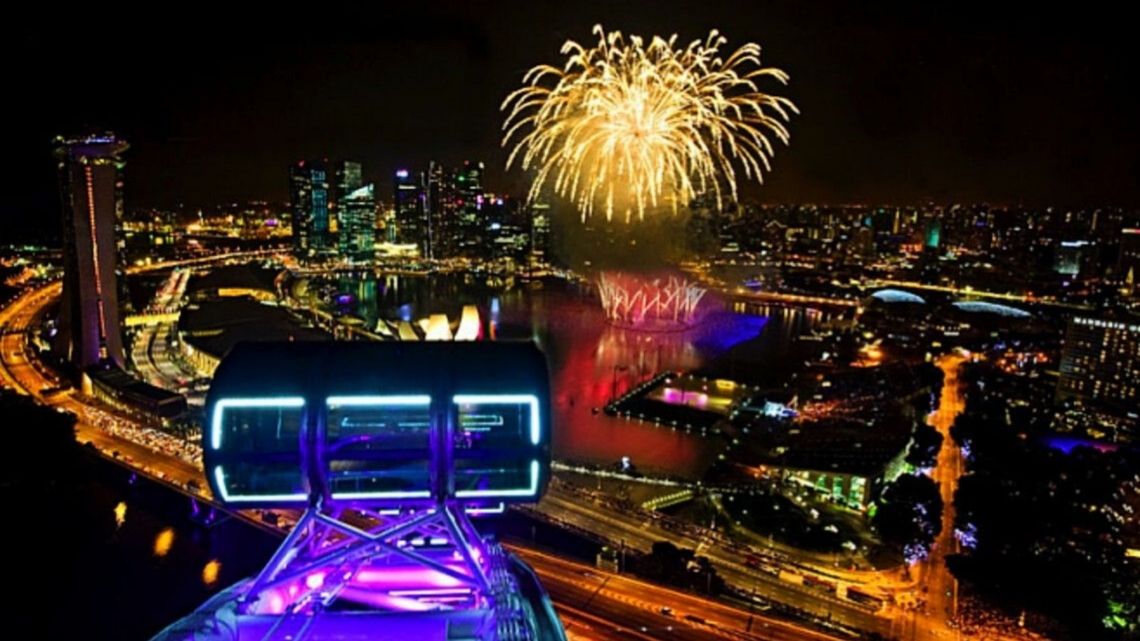 Feast your eyes on the explosive visuals from one of the capsules of Singapore Flyer. Though the ticket is on the pricier side, you get an air-conditioned space with a much smaller crowd - something more personal compared to the rest on the list! Please book your tickets in advance.
@ 30 Raffles Avenue, Singapore 039803
5. Stadium Waterfront
Despite bring away from the city centre, the Stadium Waterfront provides an amazing view of the fireworks without jostling with the crowds. What better way to enjoy the view than with a breath of fresh air?
@ Stadium Walk 397629
The National Day Parade Fireworks 2019 are estimated to go off from 8pm to 8:20pm on the 6th, 13th, 20th and 27th July, and 3rd and 9th Aug 2019.
PHOTO CREDITS:
1.Smoke & Mirrors 2.Esplanade Roof Terrace - Singapore Tourism Board 3. Marina Bay Waterfront Promenade - Singapore Tourism Board 4.Singapore Flyer - Singapore Tourism Board 5. Stadium Waterfront - Singapore Tourism Board