Hong Kong SAR is one of the most exciting cities in the world. With its iconic skyline, legendary dining scene, and colourful traditions, this city never fails to delight travellers. Here's the list of the coolest places in Hong Kong, your off the beaten track to-do list, for a unique experience on the island.
1. Visit The Latest Landmark in Hong Kong: Tai Kwun
If there is a place you need to visit in Hong Kong in 2019, Tai Kwun should be on the top of your list. It is Hong Kong's largest conservation project to date, painstakingly restored to make arts and culture accessible to everyone. This new heritage hub comprises of the former Central Police Station, the Central Magistracy and the Victoria Prison, which were all declared monuments of Hong Kong.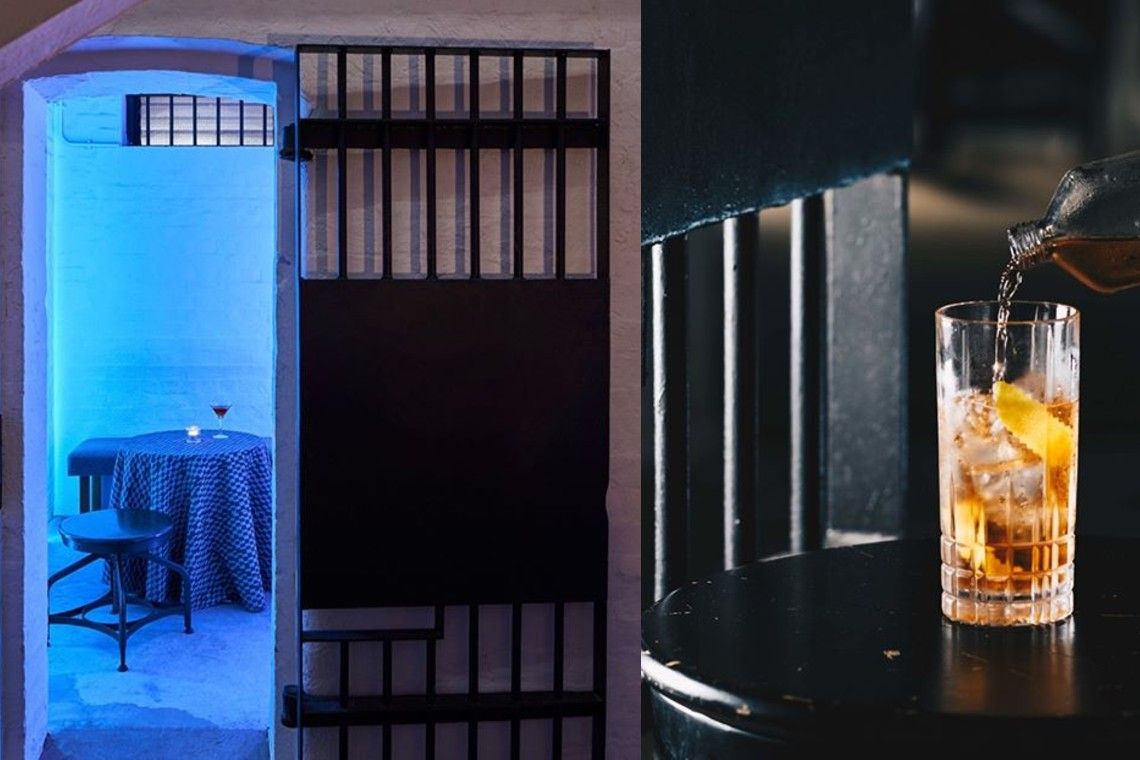 Visitors may find the best film, music, photography, performance, design, cultural and heritage exhibitions from Hong Kong, the region and the world here at its exhibition hall. Join one of the guided tours tp discover the historical significance of this unique heritage site, shop and dine at their carefully curated stores within the compound. Behind Bars, one of the coolest bars in Hong Kong sits within one of the site's old prison blocks. This small and narrow bar features seating within the prison cells that guarantee a quirky bar experience.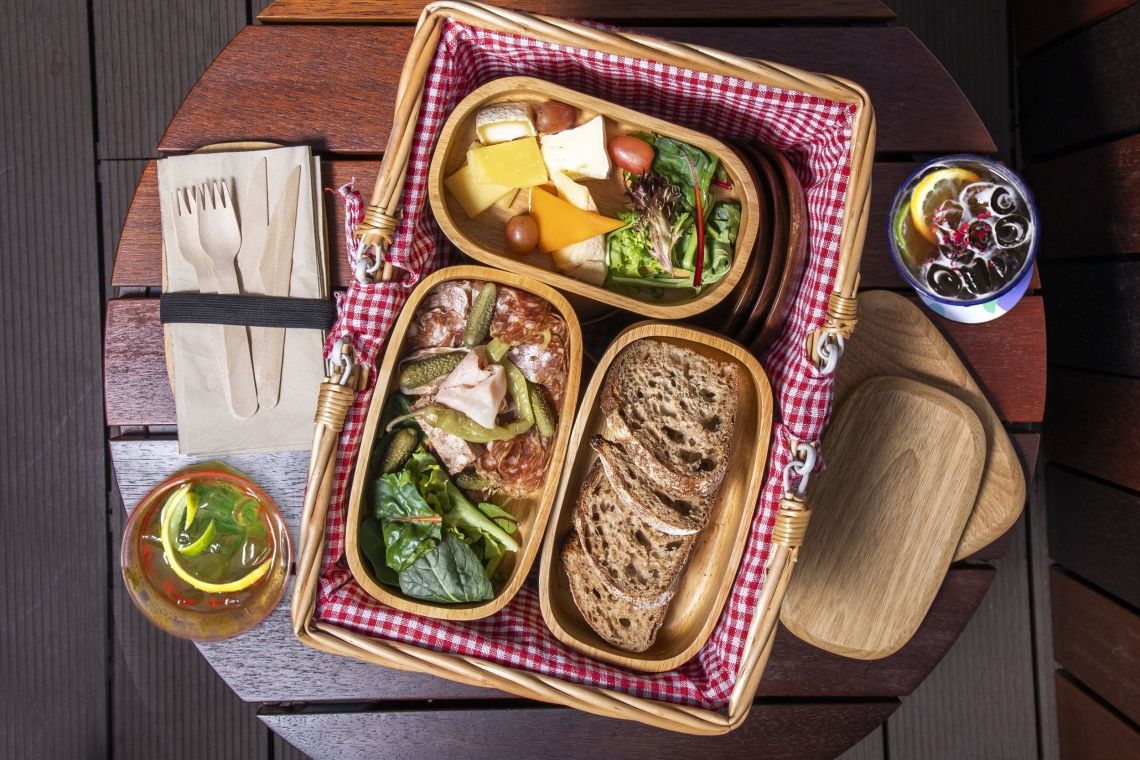 Hong Kong has one of the finest skylines in the Asia Pacific region. How about wine, dine and be merry at this rooftop terrace against the splendid views of this city? Complementing the grand rooftop views, the space is decorated with one of the iconic polka-dot pumpkins by world-renowned Japanese artist Yayoi Kusama. Chill out on one of the comfy beanbags and sip on wines, cocktails and enjoy a variety of "piqniq" baskets filled with a plethora of international cuisine ranging from charcuterie and cheese to spicy tuna maki and the juicy "Wagyu Sando".
Piqniq
R/F (Rooftop) HQueens, 80 Queen's Road Central, Central, Hong Kong
Tel : +852 5200 1683 | http://www.lecomptoir.hk/piqniq
3. Dine at A Private Kitchen: Yin Yang Coastal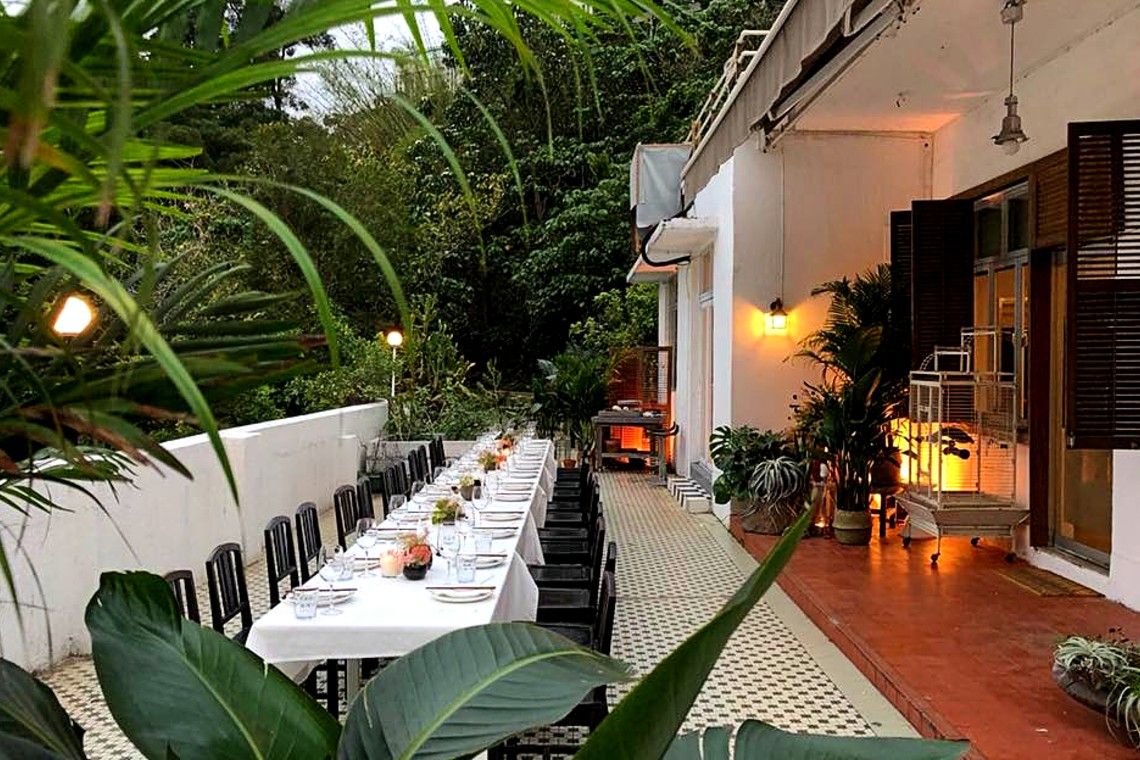 With plenty of restaurants to suit every budget and taste, Hong Kong is no doubt an excellent epicurean destination. If you are no longer content with the offerings from the city's bustling restaurant scene, the private kitchens in Hong Kong are where you should be heading to.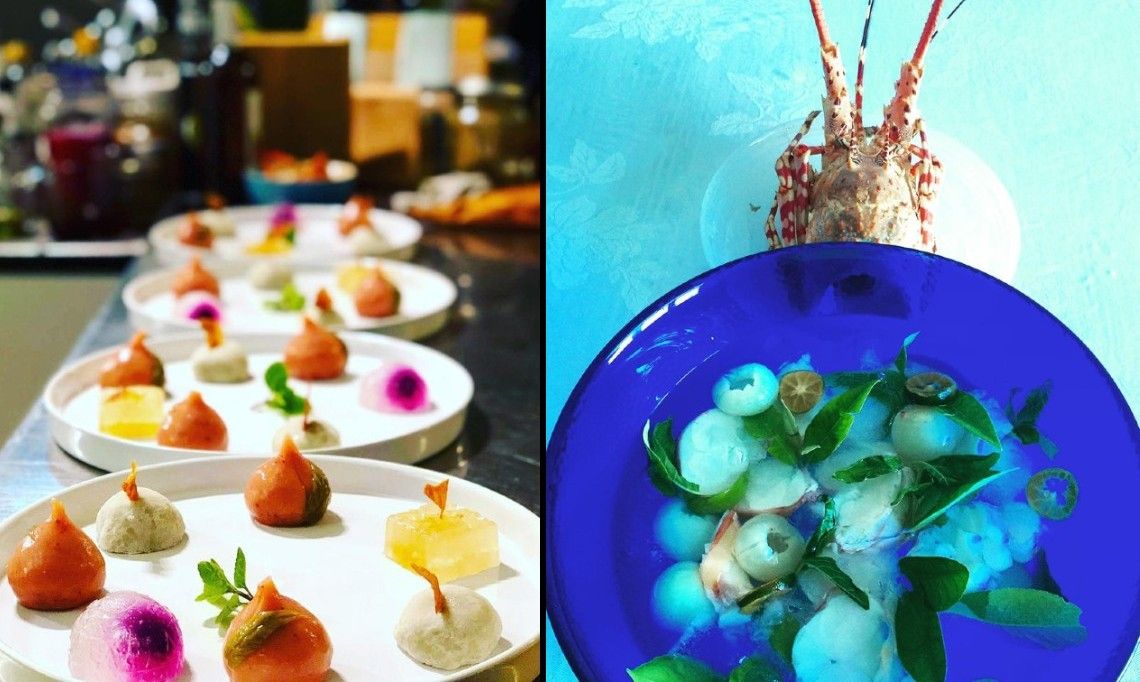 Located in a fishing village in Tsuen Wan, Yin Yang Coastal offers a private kitchen experience just like a romantic city escape. The rustic little white house along the shore, the calming ocean scene, and the fact that guest would be able to dine barefoot on the beach, everything here at Yin Yang Coastal screams romance. Helmed by celebrity chef Margaret Xu Yuan, the kitchen serves farm-to-table Cantonese dishes with a focus on seafood. All you need to do is decide how many courses you want (options of 6,8 and 10) and Chef Margaret will take care of the rest.
Yin Yang Coastal
House 117, Ting Kau Village, Tseun Wan, Kowloon
Tel: +852 2866 0868 / http://www.yinyang.hk
4. Tuck in the Hong Kong Style Breakfast Sandwich: Yue Hing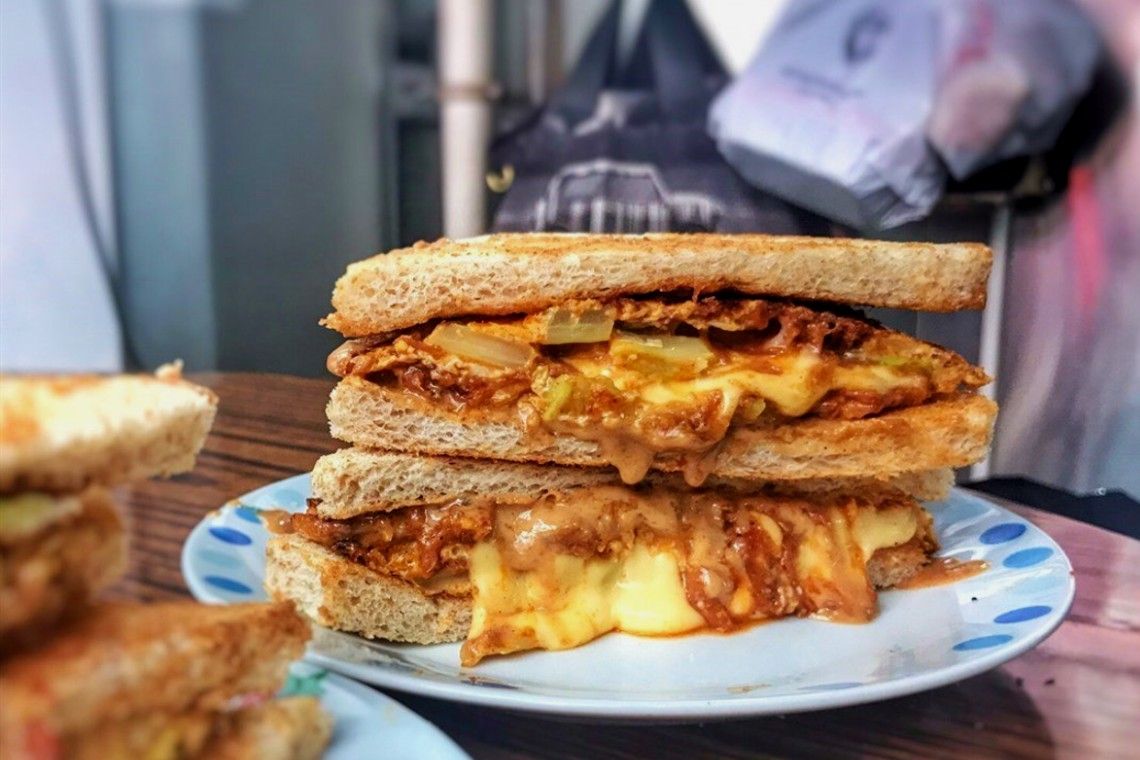 This outdoor eatery serves one of the best (and most unique) breakfast sandwiches in Hong Kong. You will find the usual ingredients (corned beef, spam, scrambled egg, cheese) and they top your sandwiches up with peanut butter and cooked cabbage. Without a question, you'll thank us later. Extra tips: Be early as the sandwiches usually sold out at about 9am-10am.

Yue Hing 裕興咖啡
82 Stanley St, Central, Hong Kong
Operating Hours: 8am - Noon.
5. Visit the Hipster Enclave at Kwun Tong: How Dept

For those who love hood-hopping in Hong Kong, Kwun Tong area is the new cool kid in town. Once Hong Kong's industrial heartland, the neighbourhood is undergoing a transformation. The coexisting sights of old and new has an underrated charm. Inside its old industrial blocks, there are designers, musicians, entrepreneurs and artists, making this one of Hong Kong's most creative districts.
Tucked away in this new hipster enclave is How Dept, a Japanese lifestyle store and eatery. Launched by designers who are deeply influenced by the Japanese way of life, this multi-concept store brings a selection of functional yet timeless homeware and furniture carefully curated from Japan.
How Dept
3/F, Block AB, How Ming Factory Building, 99 How Ming Street, Kwun Tong, Kowloon, Hong Kong
Tel : +852 - 2805 1108 | http://how-dept.com/#section_five


6. Visit an Art-Filled Urban Oasis: Oi!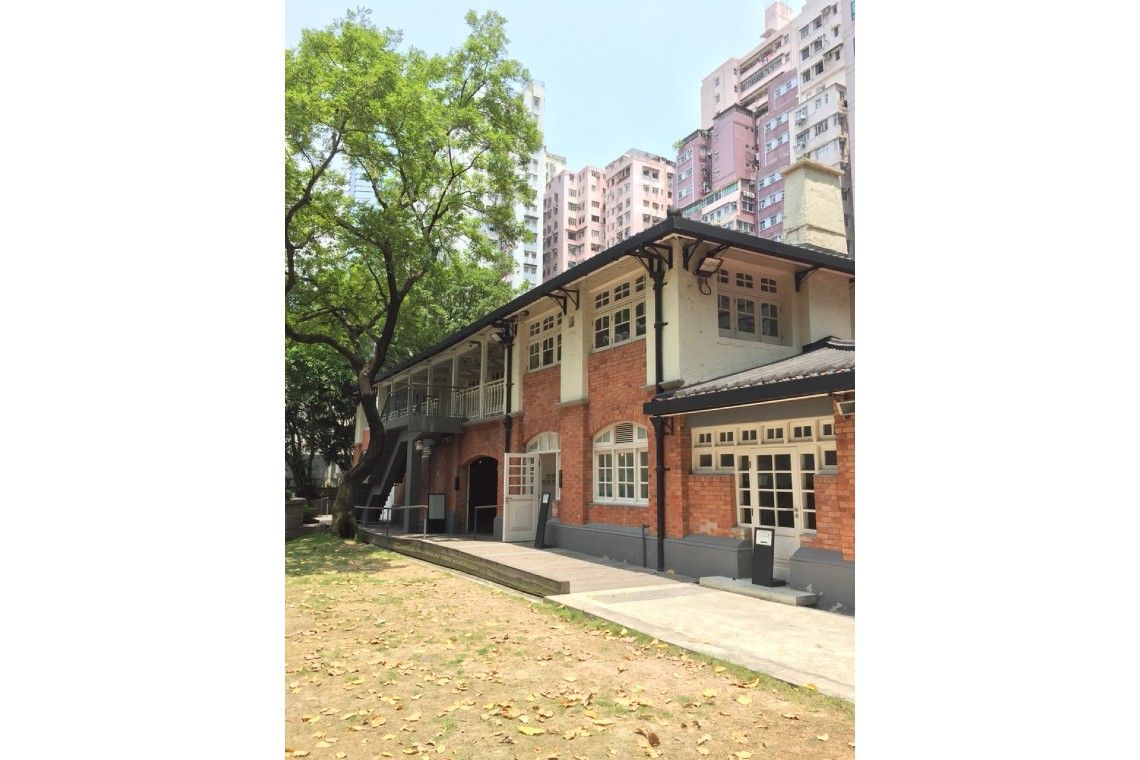 The red-brick building sitting right atop of a large and lush lawn dotted with mature trees is an eye catcher in the densely urban North Point. This refurbished Art & Crafts Exhibition Centre was a clubhouse of the Royal Hong Kong Yacht Club built in 1908. Working closely with Hong Kong Visual Arts Centre, visitors will be able to gain insights about Hong Kong's contemporary art. Oi! is perfect for those who appreciate art and history seeking a quiet refuge from the city, with or without kids!
Oi!
12 Oil Street, North Point, Hong Kong
Tel: +852 - 2512 3000
7. Tea-time at one of the Upstairs Cafés: Mom's Not Home

Land scarcity is a long-standing issue in Hong Kong. More and more indie cafes are moving above the ground and away from the crowded streets to escape from the soaring rents. This resulted in the Upstairs Café sub-culture unique to Hong Kong. These cafes are tiny, themed and underrated, provide sanctuary for city dwellers looking to escape the hustle and bustle.
Located on the second floor of a rundown building in Yau Ma Tei, Mom's Not Home is a whimsical café decorated with a forest of plants, colourful cushions and a wide range of paintings. Indulge in a slice of colourful cheesecakes made of natural food coluring, and a cup of butterfly pea tea while enjoying the indie music selected by the owners.
Mom's Not Home
1/F, 302 Shanghai Street, Yau Ma Tei
Tel: +852 - 9770 5760 | https://www.instagram.com/mumsnothome/?hl=en
8. Eating Out at a Dai Pai Dong: Keung Kee
A typical Dai Pai Dong in Hong Kong.
Nothing beats savouring local delicacies at the Dai Pai Dongs amidst the humdrum of the city life in Hong Kong. Typically found alongside streets and lanes, these iconic open-air street stalls are known for its wok-and-toss dishes. They are a nod to Hong Kong's gourmet roots – Simple, comforting, budget-friendly and delicious!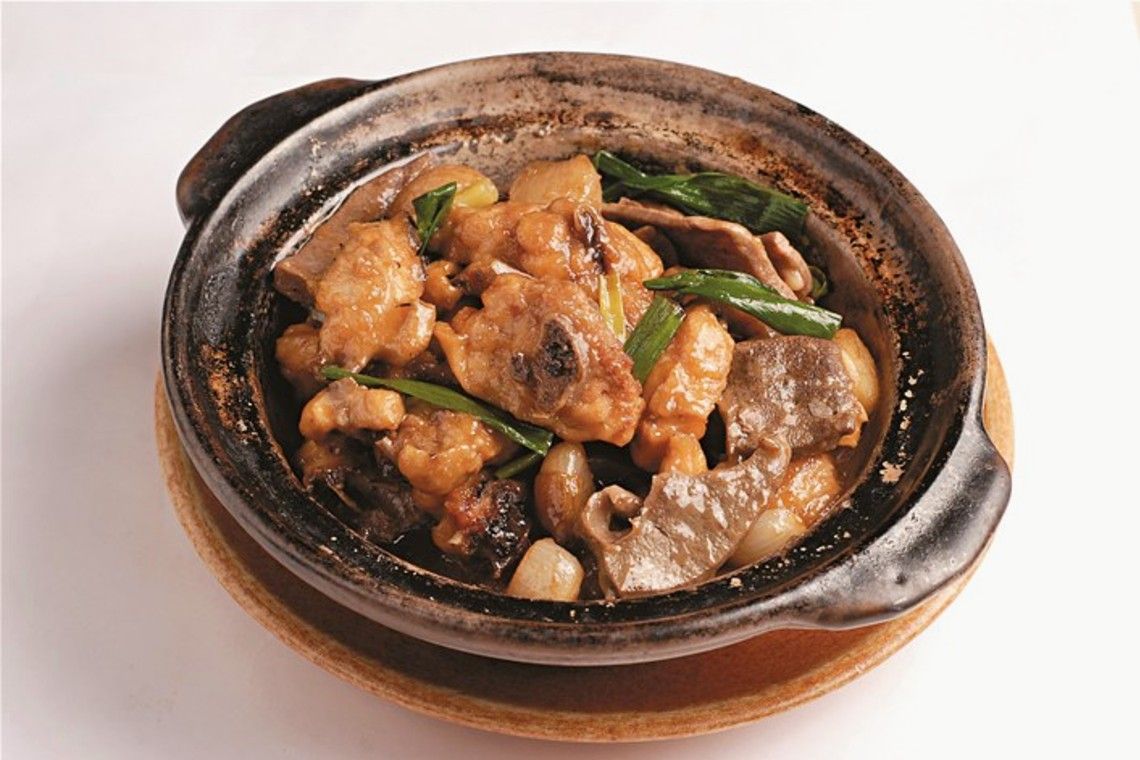 Jerjer Chicken Pot, a rare dish served at Dai Pai Dongs in Hong Kong.
Located in the historic district of Sham Shui Po, Keung Kee is one of the time-honoured Dai Pai Dong that serves traditional Cantonese dishes that are a little out of ordinary. You'll find adventurous dishes such as Cuttlefish Cake with Intestines, and "Jerjer Chicken Pot" (啫啫雞煲), chicken cooked in a claypot alongside pig liver. It is a great place to put in your itinerary if you are open to indulge your appetite for an authentic Cantonese food adventure.
Keung Kee Dai Pai Dong 強記大牌檔
219 Ki Lung St, Sham Shui Po, Hong Kong
Tel. +852 2394 0894
Explore Hong Kong with Park Hotel Group
Looking for a hotel close to the MTR station in Hong Kong? Park Hotel Hong Kong is located in the heart of Tsim Sha Tsui, where the nearest MTR station is 5 minutes away, and a wide selection of bars and eateries await at your doorstep.

Book Your Stay in Hong Kong

PHOTO CREDITS:
1.Hong Kong Street View - Steven Wei 2.Tai Kwun - Tai Kwun Instagram 3. Bar with seating within prison cells, bar drinks - Behind Bars Hong Kong Instagram 4. Piqniq Rooftop Bar & Piqniq Baskets - Piqniq 5. Yin Yang Coastal dining area & food - Yin Yang Coastal 6. Yue Hing Breakfast Sandwiches - OpenRice 7.How Dept shop front & food - How Dept 8. Oi!'s red brick wall - Oi! 9. Mom's Not Home features naturally coloured cheesecakes and a neon light-filled space. - Mom's Not Home Instagram. 10. A typical Dai Pai Dong in Hong Kong & Jerjer Chicken - Hong Kong Tourism