Face your #FOMO to find yourself at one, with Nature.
Step right into the set of many a Hollywood movie in the exotic South East of Asia – Bali. Bali beaches are idyllic, with pristine fine-sand and turquoise waters that beckon visitors from all over to reconnect with oneself, through connecting with Nature.
A short getaway from city state Singapore, Bali is less than 3hours away by air. Arriving at Denpasar International Airport, located in Southern Bali, transport is easily arranged to your accommodation of choice. Read on to discover the soul of Bali and its warm hospitality that reminds us what authentic connections truly mean. To experience more of Bali, find out more trendy things that you can do on this island paradise.
CULT CULTURE
Explore more than the partying and entertainment typical of Kuta, the epitome of rowdy evenings gone awry. Go beyond to Ubud, the "cultural capital" of Bali to discover true Balinese traditions. Made up of fourteen villages each run by its own committee, Ubud is the essence of Bali with a history that dates back to the eighth century. Since then, the island draws on its renown for being the centre for natural medicine and healing: Ubad means medicine in ancient Balinese.
Here, restore your soul as you connect with the countless #instaperfect spots. Cycle through rice paddy fields that stretch to the horizon (a.k.a. Eat, Pray, Love) to hands-on cooking classes that impart the secrets of Balinese kitchens, get pleasantly lost in the array of cultural shows and art galleries in the city or spend time exploring the quiet local villages outside of the town centre.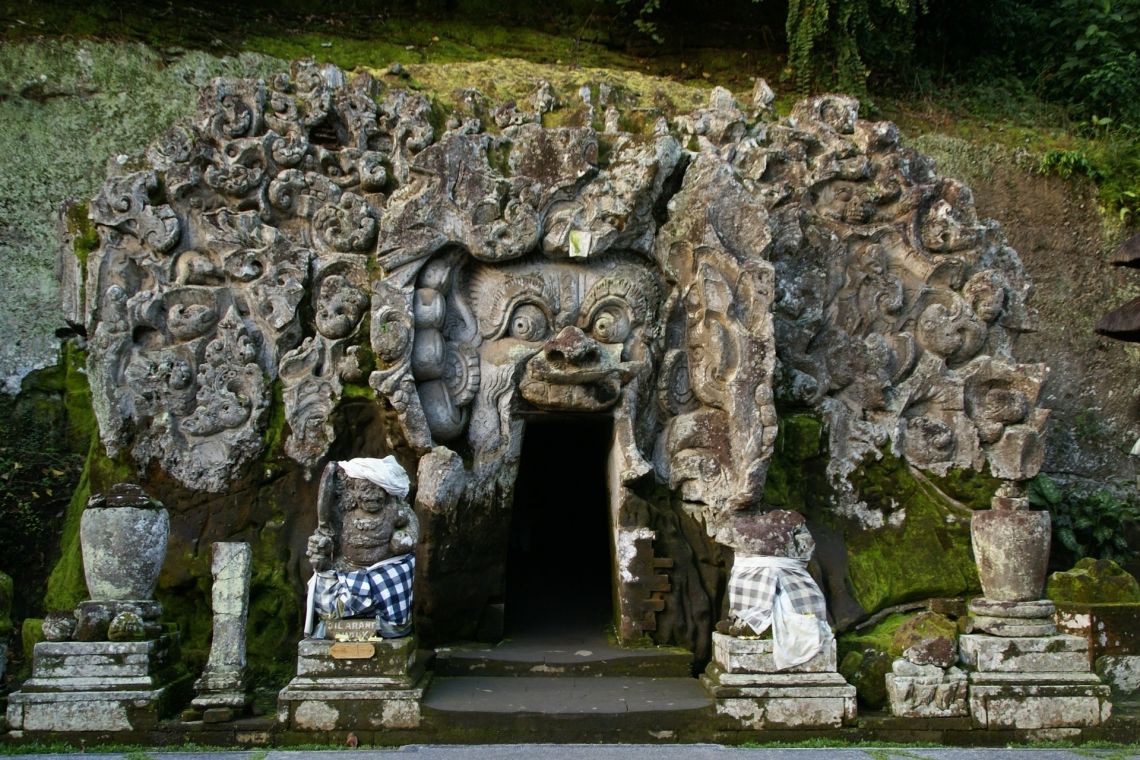 PRISTINE BEACHES
Feel the fine, soft sand as you step onto Nusa Dua beach, arguably one of the most secure and well-kept stretch of shoreline you can find on Bali. Breathe deep and inhale the unrivalled panoramic view breathtaking views of Benoa Bay and Bali Sea from the privacy of your own villa.
For water sport aficionados, Tanjong Benoa is a mere 10minutes drive from the resort and offers a wide choice of water sports including scuba diving, parasailing, surfing and banana boat rides. Avid golfers or seasoned players are also near to Bali Golf and Country Club for a swinging good with spectacular views of the Indian Ocean.
Situated within the Nusa Dua enclave is the Bali Collection, an exclusive lifestyle and entertainment complex which features a comprehensive selection of restaurants, cafes and branded retail outlets in a charming outdoor setting.
Catch the spectacular annual Nusa Dua Festival which returns in October 2018. Enjoy a week-long celebration of fun and showcase of colourful art exhibitions, cultural performances and sporting events in the secured enclave of Nusa Dua complete with parades and even an antique car show!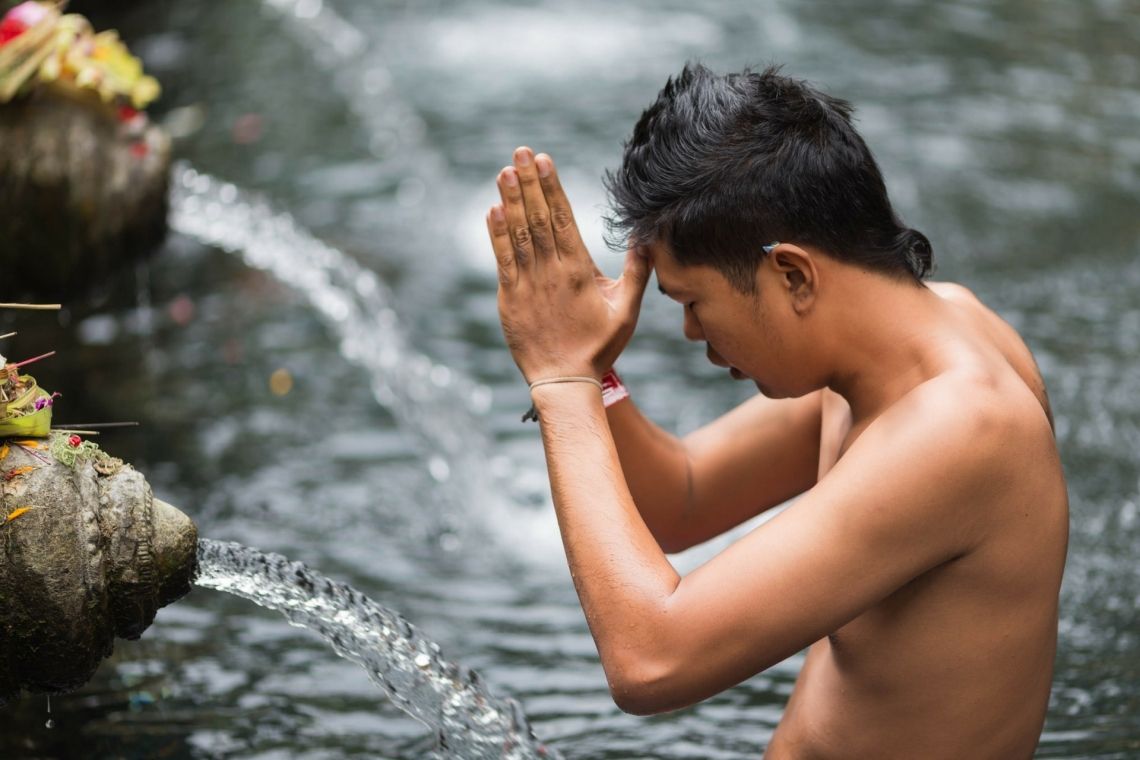 STYLISH ESCAPES
The stretch of coast that is Seminyak offers sophisticated, upmarket retail and accommodation experiences accompanied by pristine beaches and less traffic than Kuta. A good balance of buzz and quietude, this area is popular for its specialty boutique shops, nice restaurants and a luxurious choice of villa accommodation. Great for couples who love a sunset stroll on the shore, dinner on the beach with live music in the background and one of the best places for Bali nightlife.
GET SPIRITUAL
Seeking a deeper connection with yourself and the universe? Perhaps you might find the answer at Uluwatu, home to numerous temples and fire dancers including the popular Uluwatu Temple, perched atop a limestone cliff. Although Bali is generally a spiritual destination, Uluwatu stands out with its fire dances (Kecak dances) which might be a tad unnerving to some. Accompanied by the voices of a throng of swaying men, it draws the audience back to the very traditional roots that it has.
Other places for the spiritually inclined include the popular Tirta Empul Water Temple, located north of Ubud, the picturesque Tanah Lot Temple in West Bali, and the Goa Gajah, the fountain of eternal youth.
Traditional Balinese performing arts are an important part of Balinese culture, from religious ceremonies to entertainment, these are typically accompanied by the gamelan orchestra, made up of various ethnic instruments made of bronze, iron or bamboo, and includes drums and wind instruments too. Folklores are vividly depicted in the array of dances performed of which the Baris dance, depicting warriors , and the Legong dance of the duelling princesses, are the most well-known.
Other traditional entertainment easily found include the shadow puppet play – wayang kulit – and masked theatres, for example, wayang wong.
With so much natural and cultural beauty to experience, do yourself a favour and capture these moments with the heart, as much as with your digital cameras or smartphones.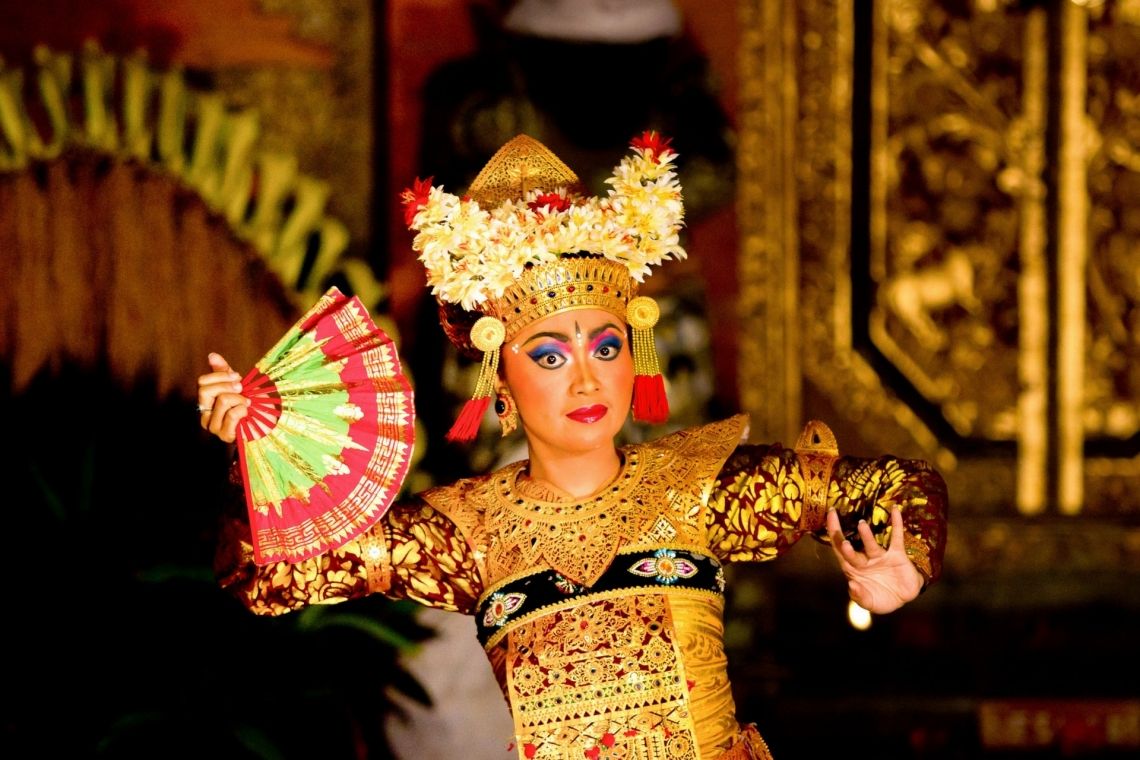 WHAT TO DO
Bali Arts Festival
The festival takes place every June to July at the Werdhi Budaya Art Centre in Denpasar.
Visitors can experience the very best of Bali's creative heritage in one location.
Werdhi Budaya Art Center
Jl. Nusa Indah No.1, Denpasar Timur, Panjer, Denpasar Sel., Kota Denpasar, Bali 80236, Indonesia
Tel: +62 361 227176

Nusa Dua Fiesta
Every year the Nusa Dua Fiesta starts with a colourful parade of elaborate costumes and displays of creativity staged by hotels and resorts in the area featuring sporting competitions, exhibits, food stalls and live performances. Find out more at Nusa Dua Fiesta.

PLACES TO VISIT
Uluwatu Temple
Pecatu, South Kuta, Badung Regency, Bali, Indonesia
Bali Collection
Komplek ITDC Nusa Dua, Benoa, Kuta Selatan, Benoa, Kuta Sel., Kabupaten Badung, Bali 80363, Indonesia
Website: bali-collection.com
Tel: +62 361 771662
Tirta Empul Water Temple
Jalan Tirta, Manukaya, Tampaksiring, Manukaya,
Tampaksiring, Kabupaten Gianyar, Bali 80552, Indonesia
Tanah Lot Temple
Beraban, Kediri, Tabanan Regency, Bali 8217, Indonesia
Photo credits (Top to bottom): Jim McGlone, Christopher Chan, Patrik M. Loeff, Tom Roeleveld, Christopher Chan,Jorge Dalmau, Juan Antonio Segal