THE CULT OF PU ERH
When global coffee chain Starbucks announced that it would establish a coffee bean farm in China to meet growing demand, tea drinkers across the country could be forgiven for spitting their tea out in shock.
That more Chinese were drinking coffee was not news. What sent shock waves was the fact that the coffee giant had chosen to base its new coffee bean plant in Pu erh, Yunnan – a town synonymous with tea for centuries.
Today, Starbucks outlets dot Yunnan's capital Kunming but, here, coffee's got a long way to go before it dethrones Pu erh tea.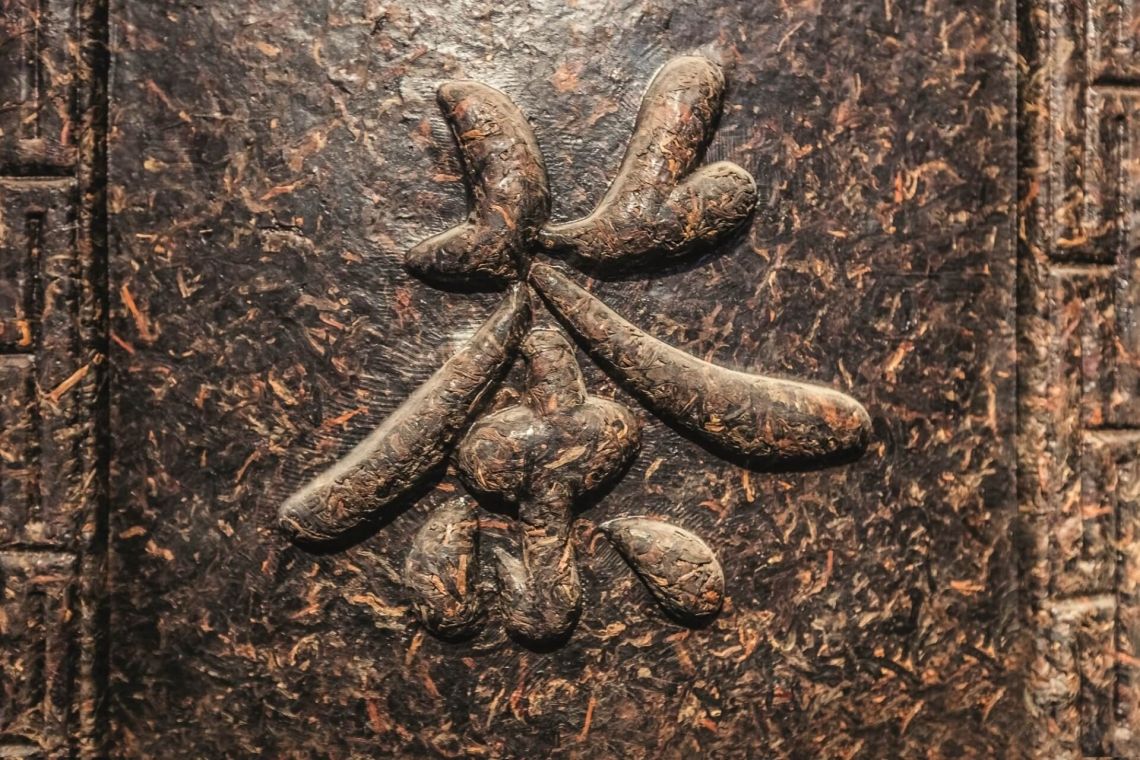 More than just a flavourful cup of cha, Pu erh tea was one of the key goods that spawned the Tea and Horse Road, a legendary trade network that linked imperial China with India, Tibet and Southeast Asia for over a millennium. Yunnan sat at the centre of this 3,000km maze of rugged paths.
This ancient trade route facilitated the flow of important goods, of which the most important product was Pu erh tea. It took its name from the trading post where it was processed and distributed, and its unique position in tea-dom is a result of practical transport challenges. Traditionally, mules and horses were used to move large amounts of tea. To maximise each animal's load, producers compressed the tea leaves into cakes and bricks for efficient packing. Clever traders also fermented the tea in dried bamboo leaves so the product would survive the long journey.
This unique production and packing method literally sealed Pu erh's reputation as a superior tea. Its first introduction to the rest of China dates back to the 13th century. Then, Kublai Khan and his troops brought the tea back to Beijing after the conquest of Yunnan. During the Qing Dynasty, Pu erh was designated a tribute tea and usually offered to Chinese emperors. To this day, Pu erh tea is pressed, fermented and sold in this distinctive packaging.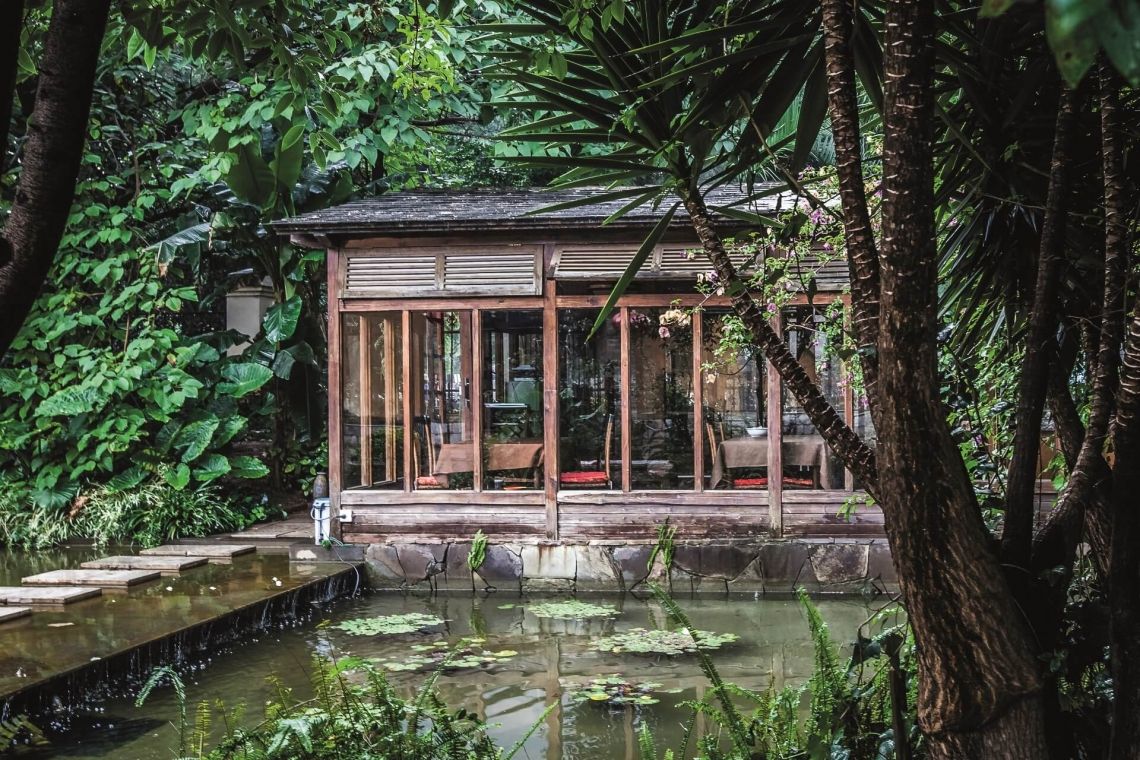 The best Pu erh comes from Yunnan, with the crème de la crème hailing from famous regions such as Xishuangbanna's Six Big Tea Mountains. It is considered a premium gift and, in some cases, given as part of a bride's dowry. Like fine wines, Pu erh teas that have been aged for decades can command steep prices. During the Pu erh investment craze in the last decade, some varieties fetched as much as US$21,000 for 500g for the best Pu Erh tea.
Known health benefits of tea include its ability to aid digestion, promote weight loss, fight arteriosclerosis and reduce cholesterol.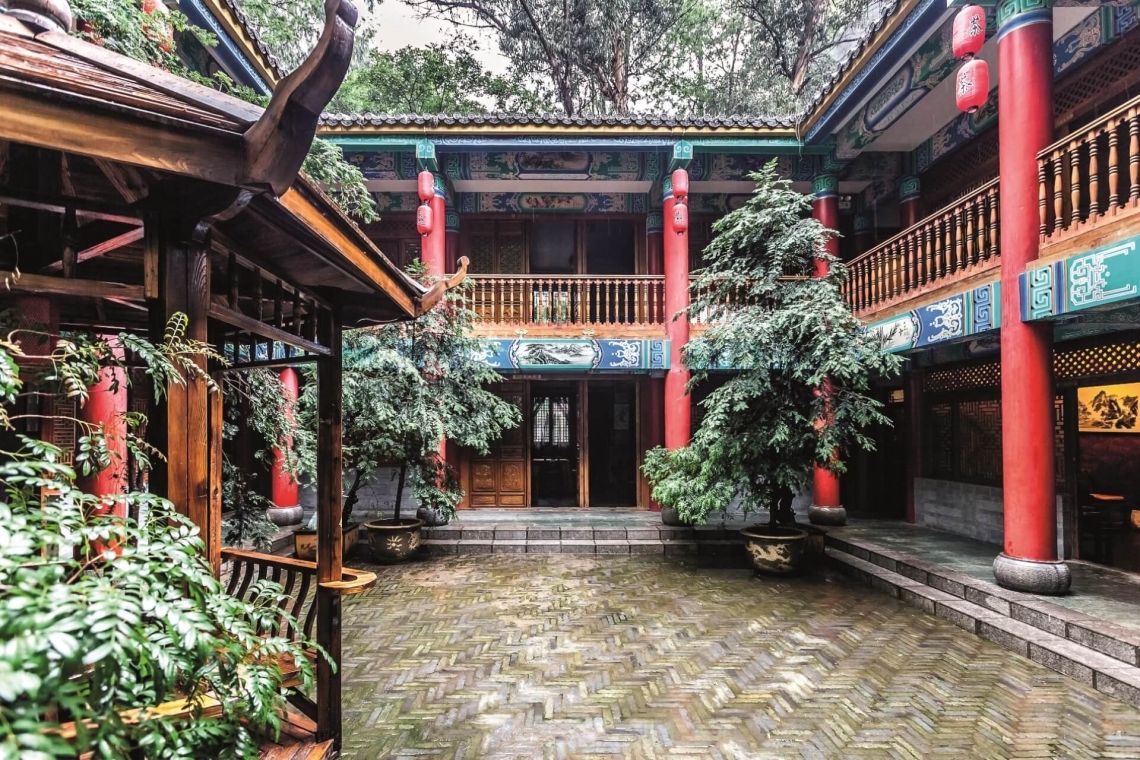 KNOW YOUR TYPE
Pu erh tea is created from maocha – a mostly unoxidised green tea processed from a "large leaf" variety of Camellia sinensis found in southern Yunnan.
Variations include shengcha (fermented slightly and compressed without additional processing), shucha (aged and naturally fermented for at least 45 days) and shoucha (which resembles fermented shucha, but produced over a much shorter time).
In Yunnan, shengcha is the crowd favourite with tea connoisseurs. Kunming has a wide range of teahouses to satiate newcomers and experts alike. High-end establishments around Cuihu (Green Lake) Park boast re¬fined surroundings and knowledgeable staff, who brew your tea of choice at specialised tea tables. On the other end of the spectrum are myriad shops located in wholesale markets. Teahouses may be more comfortable and convenient, but markets are where the good deals are.
Fang Tao, Manager of Hongqing Tea's branch at Jinshi Wholesale Tea Market, has a simple reason for the popularity of Pu erh tea. "After you get used to having a few cups of Pu erh tea every day, it's hard to go without," Fang says while preparing a fresh pot. "It becomes a pleasant and healthy part of one's daily life."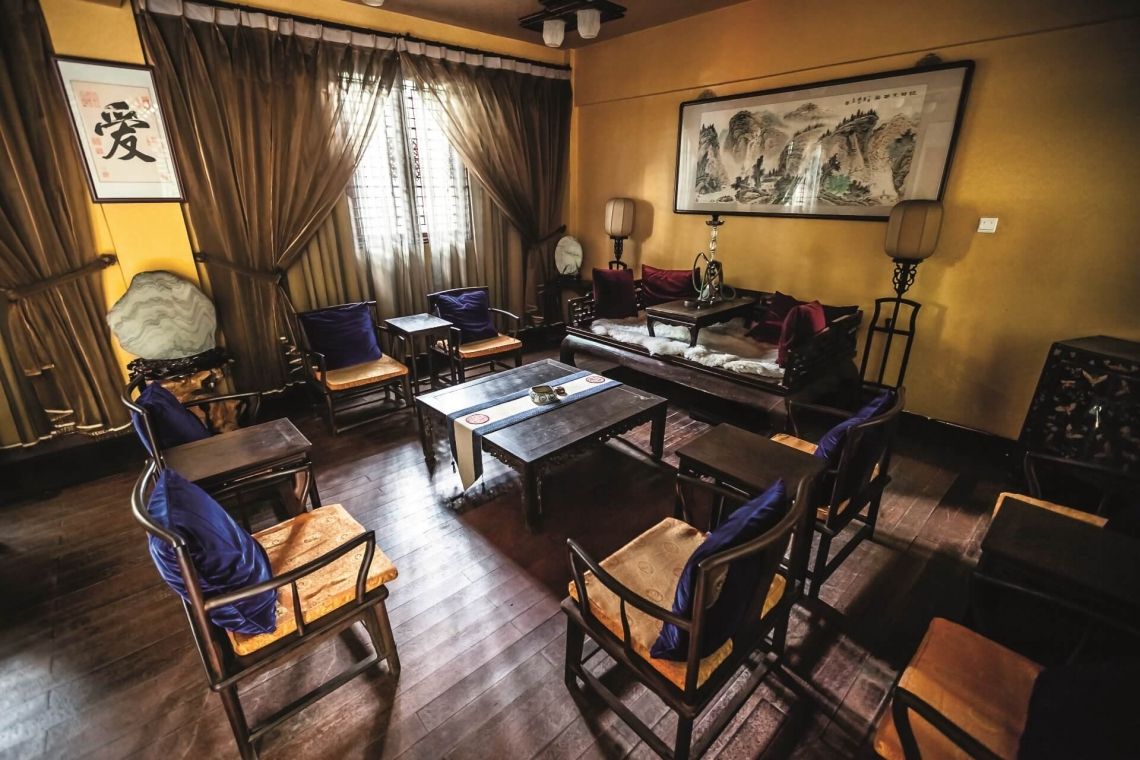 THE ART OF TEA
Pu erh tea preparation and service involves a standard set featuring a small clay teapot, a ceramic cup with lid and a tiny glass pitcher. The set allows tea and water to drain away quickly, as tea is steeped several times before distribution. Tea brewing involves some general rules. Six grammes of Pu erh are placed in a ceramic cup, then washed with water, which has been heated to 98˚ C, twice for six to eight seconds each time. The tea is then steeped for up to three seconds before it is poured into the gongdaobei or small pitcher. From the gongdaobei, an equal amount is poured into each teacup.
The first brew is merely a preview. Depending on the type and quality, the fullest and truest flavour is usually unveiled in the third or fourth brew. Top quality Pu erhs can be brewed at least 15 times.
Drinking Pu erh tea is a sensory experience: Tea lovers wax lyrical about the changing colours of each brew, the evolving flavours and even the sound of tea being poured into a cup. Aficionados take in the aroma emanating from their teacups after they have been emptied. Professional tea tasters also use the cup-sniffing technique to assess vegetal nuances that make one Pu erh superior to another.
Fang recommends having something sweet on hand when drinking tea. "Keep an eye on your blood sugar level. A small snack like chocolate or fruit can cause you to return to normal levels quickly," she says.
Just in time for the next pot.
Interested to learn more about Yunnan? Plan a trip now and check out 5 Must-See Attractions in this beautiful province teeming with culture.