As fiery autumn foliage gives way to snow-covered landscapes, South Korea transforms into a winter wonderland. December to January are the coldest months with average temperatures dipping into single digits and often below zero, but don't let the weather stop you from visiting Seoul and day trips to fringe provinces. With stunning sceneries, dazzling light festivals and exclusive activities, winter in South Korea can be incredibly enchanting. In the first part of our winter holiday guide, plan your upcoming trip with our winter travel tips and discover the best places to visit during winter.
1. Stay Warm & Stylish
Packing for a winter vacation can be a daunting affair, especially if you're used to tropical climates. Instead of stuffing your luggage with bulky jackets, layer up in the cold with thermal wear and insulated outerwear, such as a thick jacket, winter hats, and gloves. Don't have fashionable winter wear in your closet? Stay stylish and keep your luggage light by renting winter clothes from Seinustar, an online store that stocks trendy Korean winter fashion. Select your favourite style online and collect your items with fuss-free pickup and drop-off on the first floor of Incheon International Airport.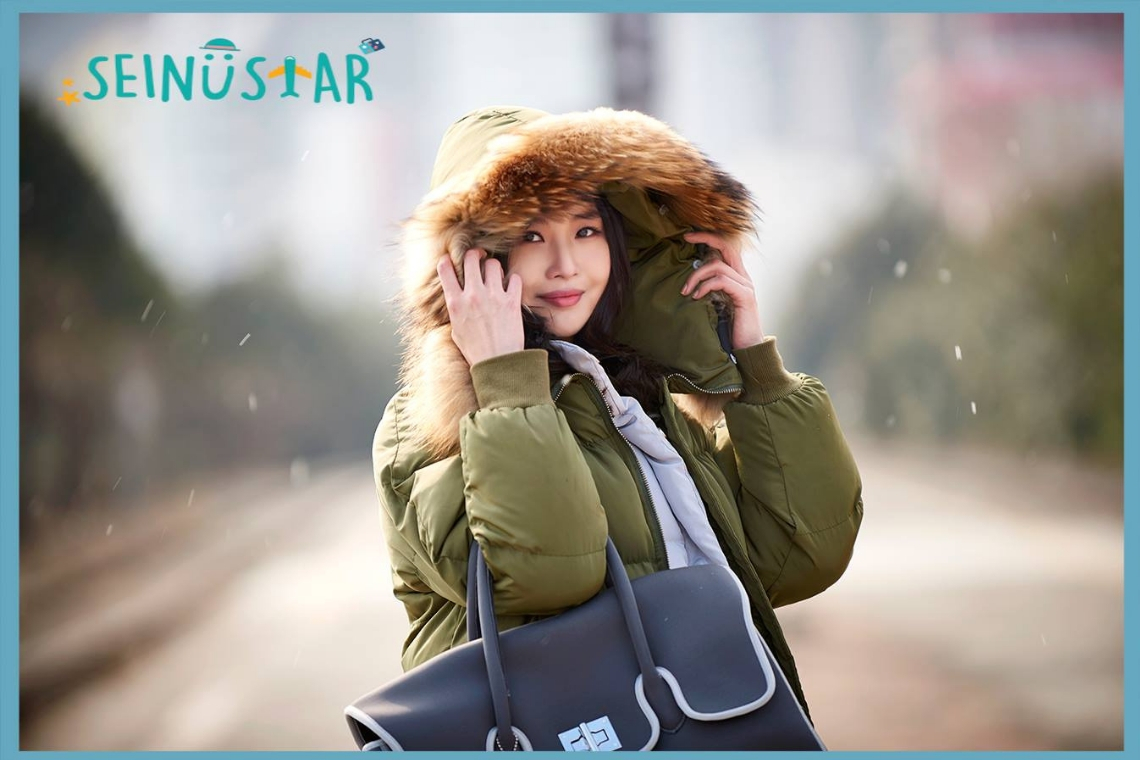 2. Shrug Off The Winter Chills
Warm up at one of the best places to visit during winter- Jjimjilbang are 24-hour public bathhouses that feature soaking pools, saunas, massage rooms and communal rest lounges. An essential part of Korean culture, going to Jimjilbang with friends and family for body scrubs are a form of therapeutic ritual for the locals and an interesting experience for travellers.
Dragon Hill Spa & Resort comes highly lauded for its sprawling facilities across 8 floors ranging from themed spas and a garden cinema. With its popularity as a filming location site, you might even catch a glimpse of your favourite Korean variety idol in person!
If the thought of entering a gender-segregated bathhouse is intimidating, opt for a dedicated beauty spa experience at the Sulwahsoo Flagship Store in Gangnam. Restore balance to your body and complexion with luxurious treatments that uses its signature line of Korean skincare products made to leave you glowing.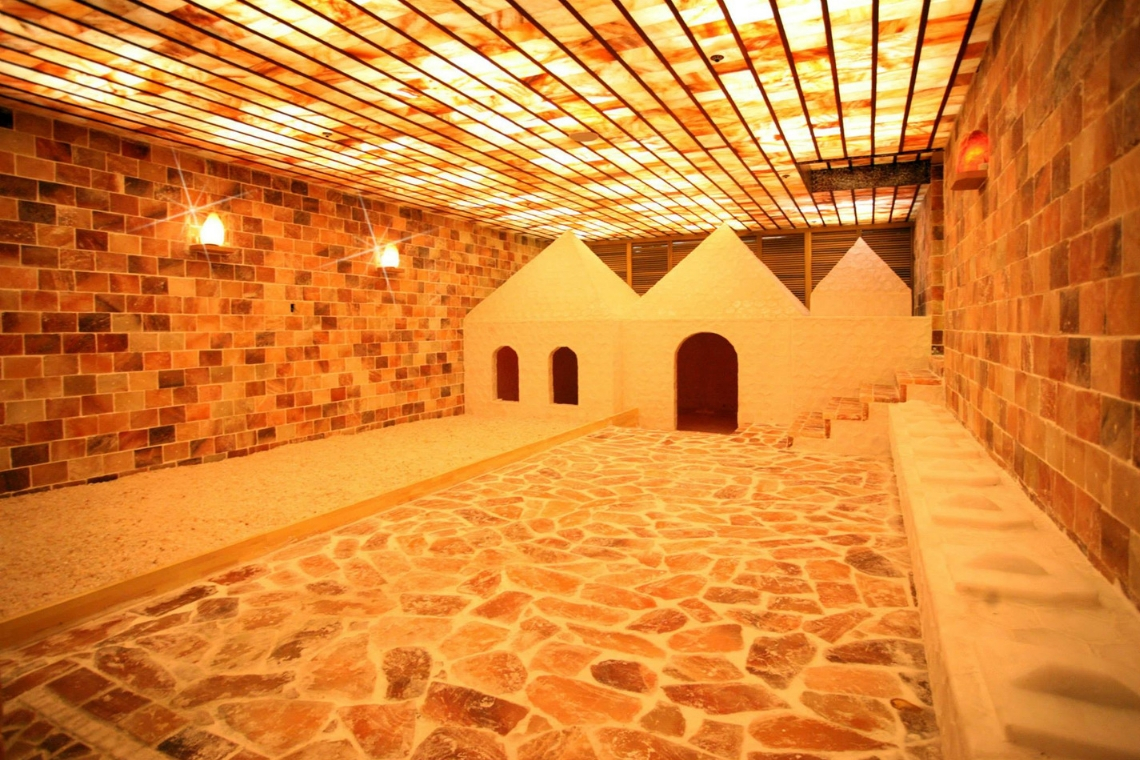 3. Escape The Cold By Staying Indoors
Not a fan of the frosty outdoors? Fret not with these indoor activities that will keep you busy. Malls and boutiques may line the streets of Seoul, but the real shopping adventure begins with underground shopping centres that are easily accessible via main subway stations.
Times Square is a one-stop shopping destination with 14,000 square metres of luxury brand boutiques, a premium department store, kids play area, 12-theatre cinema house and more. Discover the latest fashion trends at Gangnam Underground Shopping Centre, a favourite amongst the youngsters to achieve the status of Seoul Fashionista.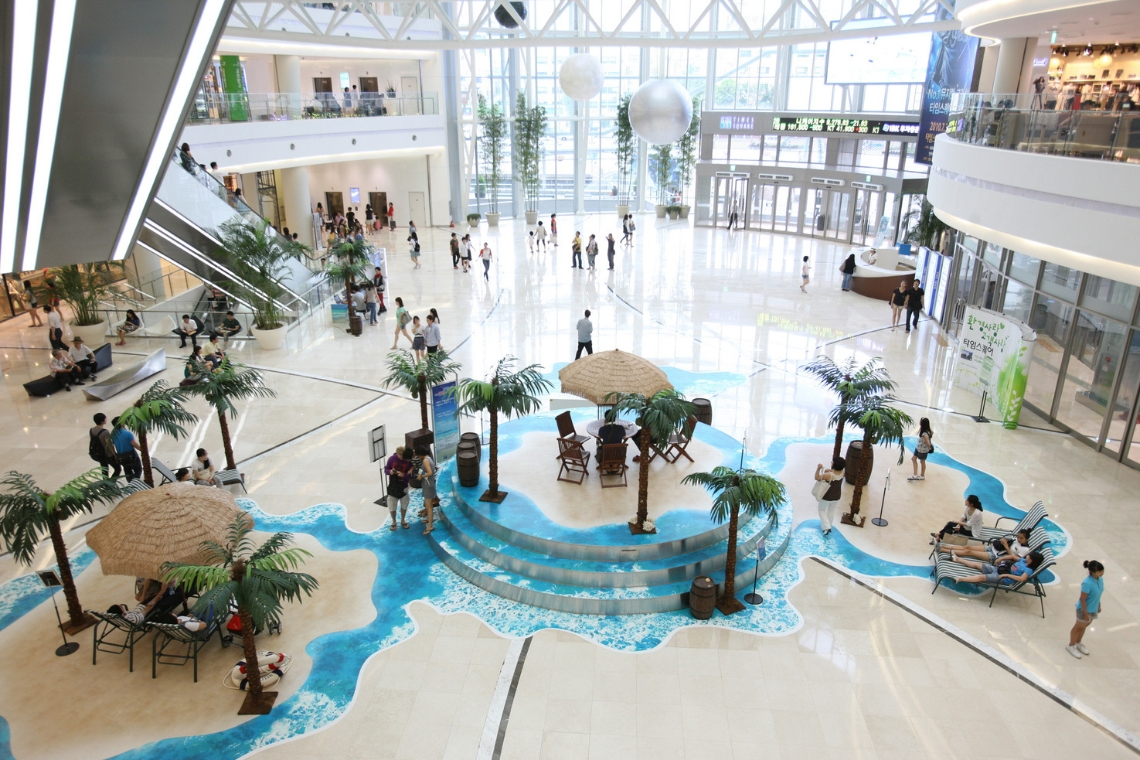 Whether it's Instagram-worthy interiors or a unique theme, Seoul's café culture offers more than just the run-of-the-mill experience. Launched by Korean cult fashion and beauty brand Stylenanda, step into a 90's pastel dream at the Wes-Anderson inspired Pink Pool Café. A hip café and retail space, catch up with girlfriends or people-watch for trendsetters and fashion bloggers while sipping on cotton candy slushies. Visiting pet cafes is a popular way to de-stress, and Seoul takes it up a notch with its exotic animal cafes. Hang out with warm and woolly sheep while noshing on waffles at Thanks Nature Cafe or chill out with reptiles at Gangnam's Koopet Café in Gangnam.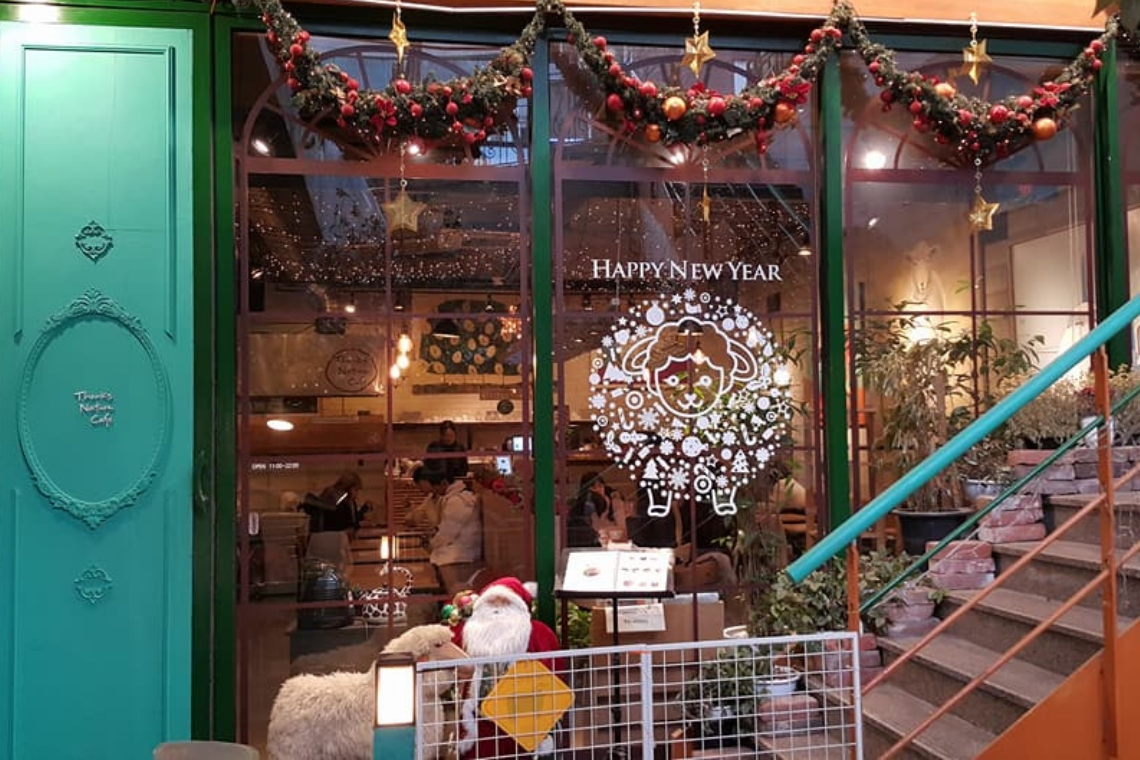 4. Step Into A Magical Winter Wonderland
Embrace the frigid temperatures for a day trip to Gyeonggi Province to visit three stunning attractions. Come winter, Nami Island transforms into an ethereal snowy sight. Famously known as the filming site of the classic K-drama Winter Sonata, take a romantic stroll down a line of majestic snow-capped redwood trees and decorative ice sculptures. Fans of the drama, don't forget to stop and pose for a selfie with the copper statue dedicated to Winter Sonata main couple played by Hallyu stars Bae Yong Joon and Choi Ji Woo!
Winter isn't all gloomy and dreary when it is decorated with dazzling light festivals that will make enduring the cold worth your while. From December to March, Garden of Morning Calm is transformed into a magical winter wonderland with its annual Lighting Festival. Explore 20 themed sections illuminated by a sea of 30,000 glittering lights that adds to the festive atmosphere. Modelled after a small French village, tour the quaint surroundings and revel in the beautiful fairy-tale setting during the Little Prince Lighting Festival at Petite France.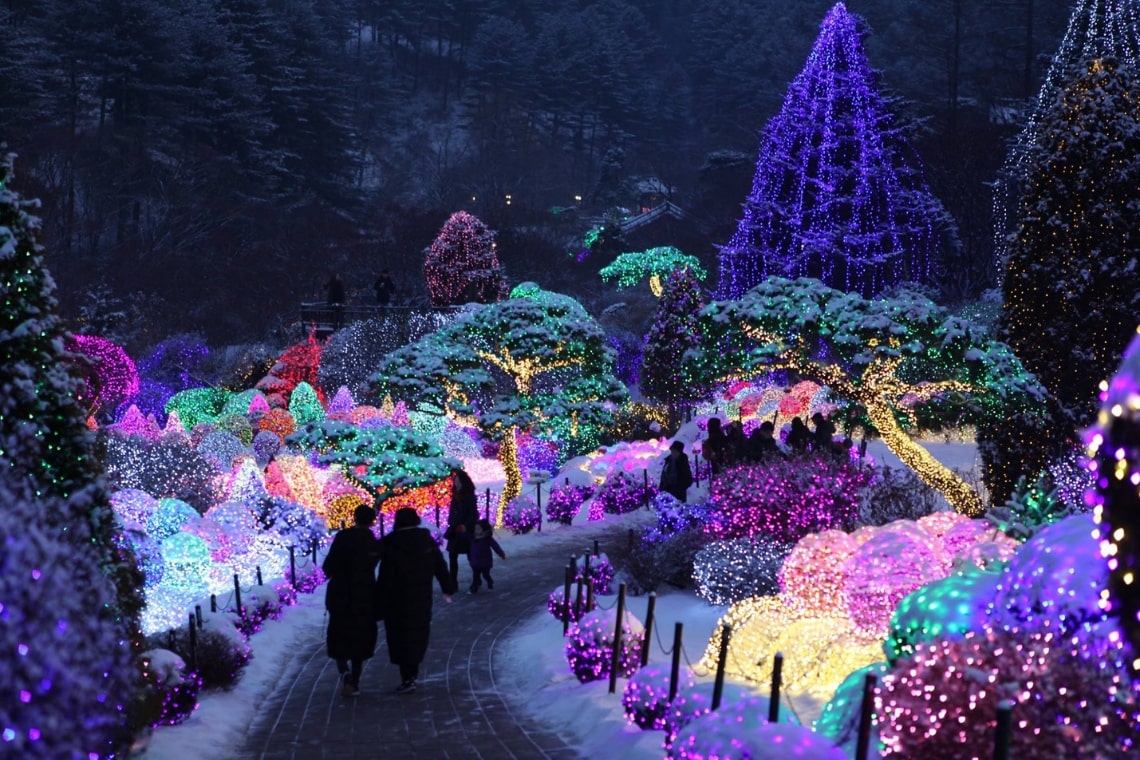 5. Warm Up To Winter Sports
Head outdoors to create warm memories in the cold of winter. Ice skating is an affordable activity and popular amongst couples and families this season. Located in the hub of Seoul, let the children tag along to Yeouido Hangang Ice Skating Rink for a leisure skating session with its kids-friendly rink, food trucks and indoor cafes serving snacks and hot beverages.
Just a 1.5-hour KTX train ride away from Seoul, head to the host city of the 2018 Winter Olympics for another uniquely Korean winter event. Try barehanded fishing to catch fresh trout from the frozen Odacheong River at the Pyeongchang Trout Festival. If your bucket comes up empty, take a break and enjoy fringe activities from snow tubing to ice sledding. For those seeking a thrill, extend your trip in Pyeongchang for a ski vacation at Yongpyong Ski Resort. Known as the 'Ski Mecca of South Korea', explore over 4,000 acres of facilities including 28 ski slopes, two 18-hole golf courses and an exhilarating 1.4km Luge track.
Now that you're all set on things to do in South Korea, embark on a food adventure to warm you up during winter with our food guide. After your Korean food fix, hit up these cool places around Yeouido to complete your Seoul holiday.
Photo credits (Top to bottom): Korea Tourism Board, Seinustar, Dragonhillspa, Korea Tourism Board, Thanks Nature Cafe, facebook.com/morningcalmgarden, Time Out Seoul