Now that you're all set to tackle winter with part one of our South Korea Travel Guide, embark on a food adventure for delicious Korean street food and discover some of the best restaurants in Seoul that will keep those chills away. Don't forget to show appreciation after your meal by exclaiming - jal meok-ges-seumnida ("thank you for the food")!
1. JIGGAE
Jiggae (stew) is a popular staple of Korean cuisine and the ultimate comfort food to warm you up on a cold night. After a stroll at Gyeongbokgung Palace, seek refuge from the winter weather at the iconic restaurant Tosokchon Samgyetang, which prides itself in serving its signature ginseng chicken soup since 1983. Korean Ginseng, whole fresh chicken stuffed with glutinous rice and a variety of herbs are boiled for hours to concoct a smooth and nourishing broth that is believed to boost the immune system and restore vitality.
Made with the symbolic ingredient of Korea that boasts many health benefits, whet your winter appetite with a hearty bowl of kimchi jjigae. A humble hole-in-the-wall eatery, the homely space of Gwanghwamun Jip is a favourite haunt of locals and tourists for its generous portions of MSG-free kimchi stew with a spicy kick.
TOSOKCHON SAMGYETANG
5 Jahamun-ro 5-gil, Jongno-gu, Seoul, South Korea
tosokchon.com
GWANGHWAMUN JIP
2 Saemunan-ro 5-gil, Sajik-dong, Jongno-gu, Seoul, South Korea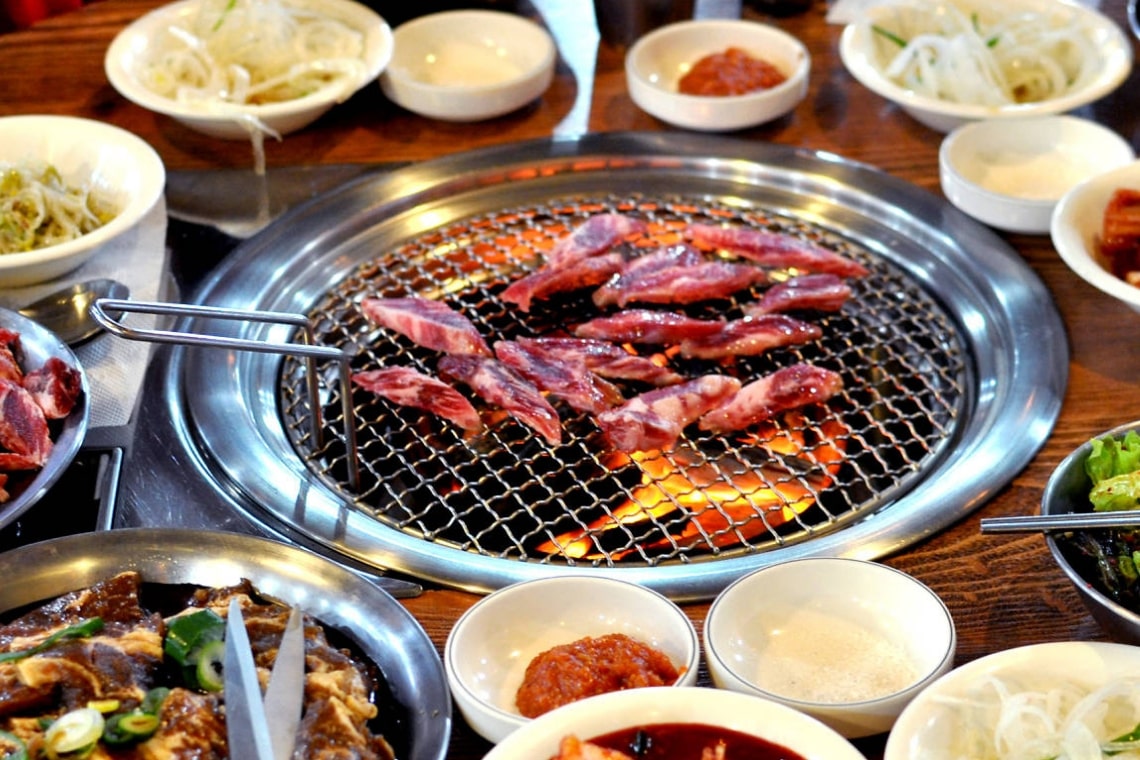 2. KOREAN BBQ
Missing the warm summer days? Fire up the grill at a Korean BBQ joint accompanied by a crackling spread of quality marbled meat. Opened in 2005, Maple Tree House serves up premium cuts of meat from perfectly aged USDA beef to Jeju Korean Black Pork. With English-speaking staff and English menus, enjoy a fuss-free dining experience in a modern setting inspired by treehouses.
For a truly authentic Korean BBQ experience, the Wangsimni flagship store of Daedo Sikdang embraces the traditional Korean dining culture of sitting on the floor and eating on a low wooden table. Complete your sizzling meat feast with their melt-in-your-mouth Korean Hanwoo sirloin beef and wash it down with a shot of soju.
MAPLE TREE HOUSE
31-1 Samcheong-dong, Jongno-gu
http://www.mapletreehouse.co.kr/eng/html/main.asp
DAEDO SIKDANG
3, Muhak-ro 12-gil, Seongdong-gu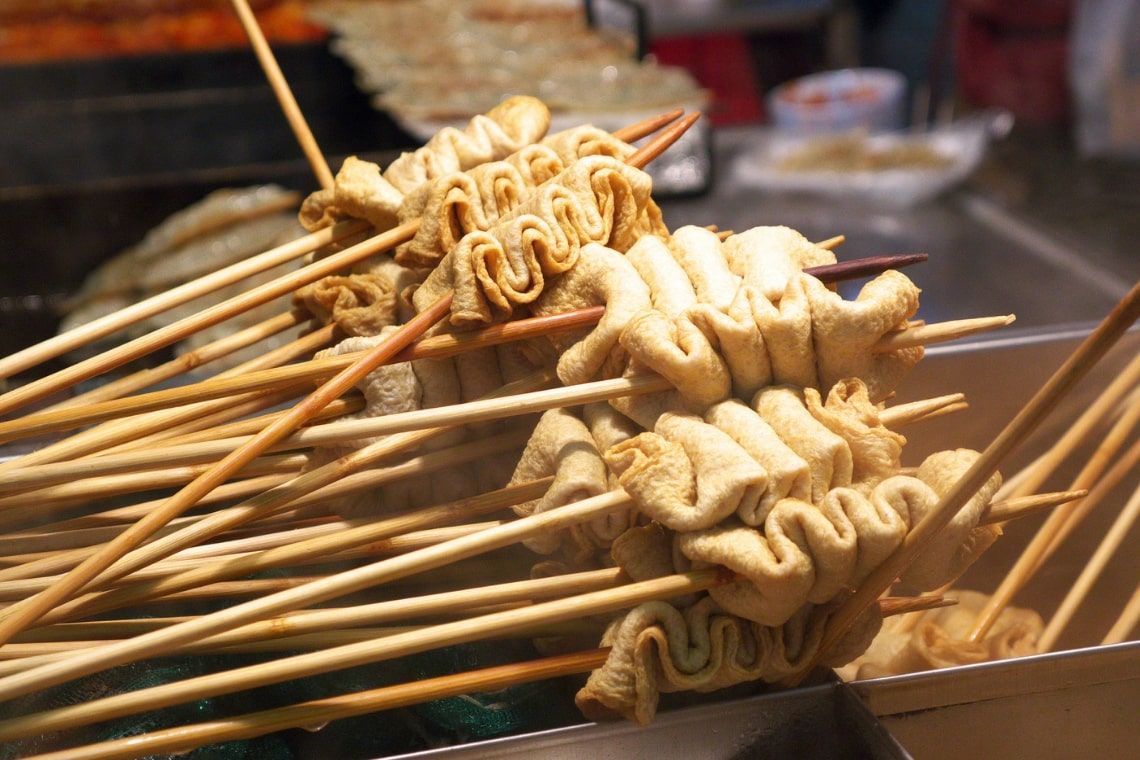 3. STREET FOOD
Don't leave Seoul without trying its variety of affordable street food! Be sure to look out for street cart vendors offering tasty snacks that will keep your hands warm and your belly full. Conveniently served piping hot in a paper cup, the Korean pancake Hotteok is a much-needed sweet treat. Arguably the most iconic and well-loved Korean street snack, Tteokbokki are soft rice cakes coated in a red, spicy sauce that are especially addictive to eat in winter. Another must-try street snack is Eomuk -- skewered fish cakes soaked in a savoury broth. Eat as many sticks as you'd like and settle the bill after with the friendly ahjumma (auntie)! Eat your way through Gwangjang Market, one of the oldest traditional Korean street food markets in Seoul with a lively atmosphere and endless rows of stalls to satisfy your cravings.
GWANGJANG MARKET
88, Changgyeonggung-ro, Jongno-gu
http://www.kwangjangmarket.co.kr
4. JJIMDAK
A celebratory dish traditionally served at special occasions, the highlight of Jjimdak is all about the tender marinated meat that are braised for hours in a special sweet soy-sauced gravy, accompanied with generous servings of rice cakes, vegetables, potatoes and vermicelli noodles. Choose the boneless chicken option at Bongchu Jjimdak and top it up with a side of scorched rice that is piled on top of the gravy halfway through your meal. Typically served in a huge, white porcelain plate, Jjimdak is best enjoyed with a group of friends to polish off the generous portion.
BONGCHU JJIMDAK
33-9, Myeong-dong 2-ga, Jung-gu
http://www.bongchuglobal.com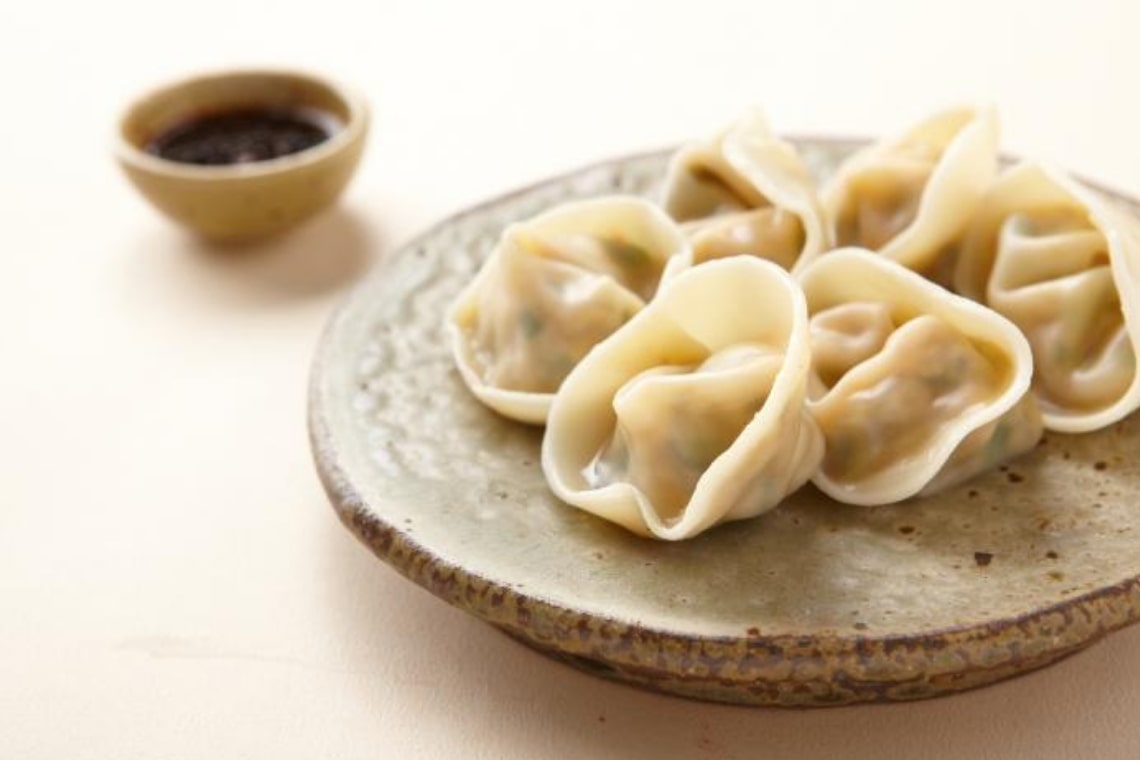 5. MANDU
Did you know that the history of these Korean dumplings dates back centuries to the Goryeo dynasty? Mandu was traditionally prepared for ancestral rites or banquets and enjoyed as a special dish for cold winter days. Made with meat fillings and vegetable, this versatile dish can be devoured fried, steamed or boiled and eaten on its own or added into a bowl of egg noodles. Tucked away in the cultural neighbourhood of Insadong, head to Bukson Son Mandu for the golden proportion of fillings and dumpling skin.
BUKSON SON MANDU
153-1 Insa-dong, Jongno-gu
Now that you're all set on things to do in South Korea, embark on an in-depth self-guided walking tour to these beautiful neighbourhoods in Seoul. Alternatively, hit up these cool places around Yeouido to complete your Seoul holiday.
Photo credits (Top to bottom): Korean Tourism Organization, Tosokchon, Time Out Seoul, Travel Oriented via Flickr, Skyscanner.net, Wikipedia.