Seoul is a city brimming with exciting experiences. Here is a list of our top picks of places to visit around Yeouido, from the fascinating nature attractions to the trendiest culinary offerings, all within a 30 minutes travel distance by public transport.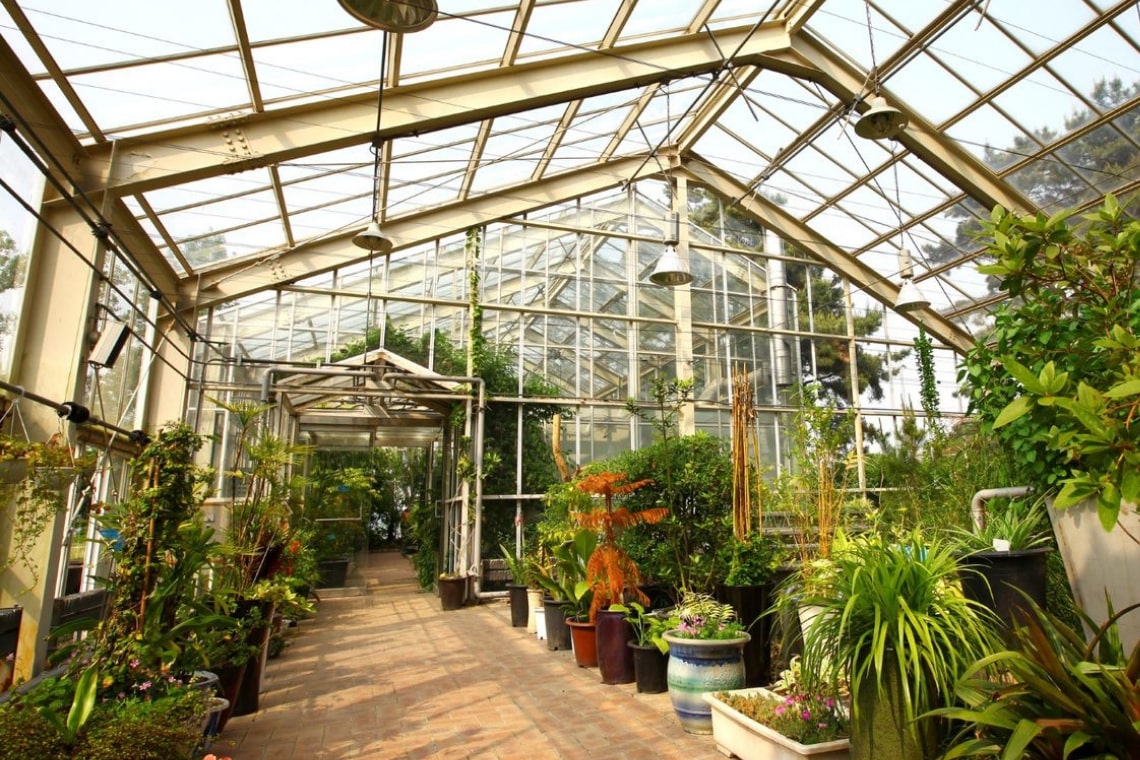 1. Seonyu-do Park
Seonyudo Park (선유도공원) was originally a beautiful island admired by many Confucian scholars in the olden days. They would reflect, write poetry and paint here on the island. However, it was transformed into an industrial water treatment plant to supply the hiking demand for drinking water in the 70s. After 20 years, the plant closed and the government decided to convert it into an urban park. Today, the large amount of Ginkgo and maple trees on the island making it one of the most breathtaking places in Seoul during autumn.
Address:
343, Seonyu-ro, Yeongdeungpo-gu, Seoul
서울특별시 영등포구 선유로 343 (양화동)
2. Prescent 14
Tucked away in the alley near Sonyudo Station is a quaint little gift store named Prescent 14. The cosy store pride itself on setting up "a bookstore with scents", where visitors can bring home a specially crafted scent or book as a gift or a souvenir.
Address:
Blk 104, no. 105, 1 Yangpyeong-ro 22ra-gil, Yeongdeungpo-gu, Seoul
서울특별시 영등포구 양평동5가 92 104동 105호
prescent.modoo.at/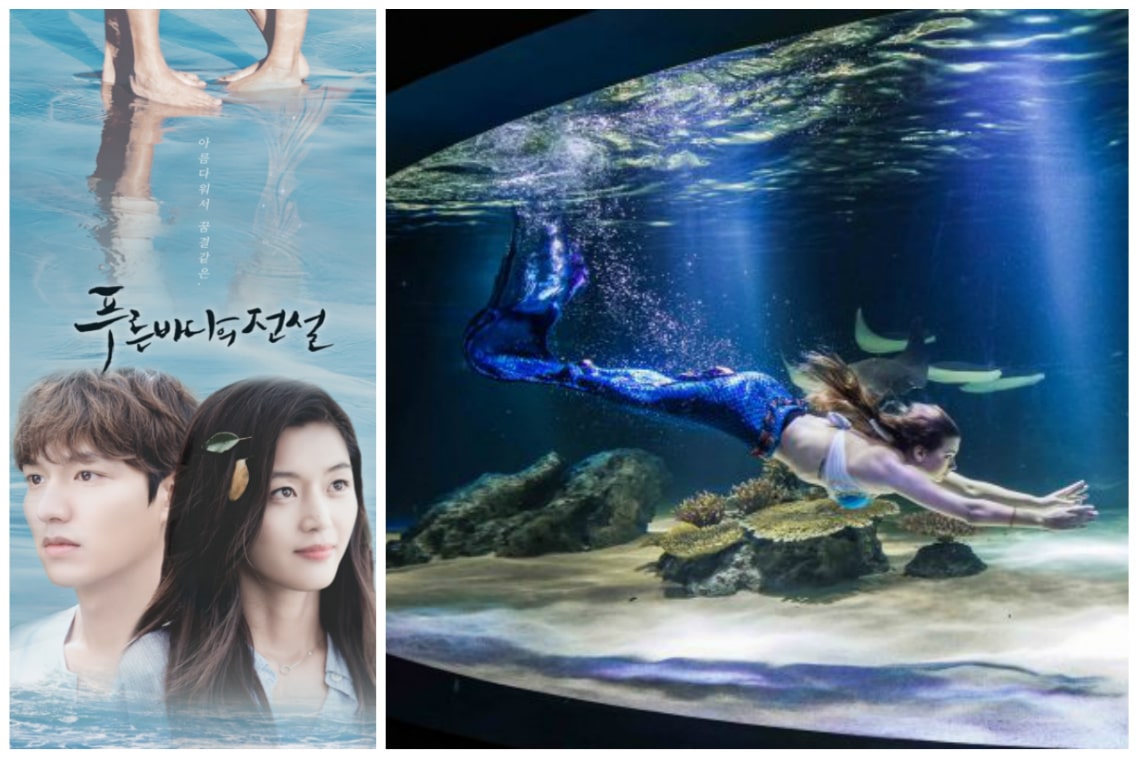 3. Aqua Planet 63
Located in 63 Square, Aqua Planet 63 is not only a magical underwater world offering a glimpse into a vast array of marine life but also a popular filming location for many Korean dramas, including "The Legend of The Blue Sea" starring the mega Korean stars Jun Ji-hyun and Lee Min-ho. Watch the mermaid legend comes alive at their main tank on your next visit!
Address:
50, 63-ro, Yeongdeungpo-gu, Seoul
서울특별시 영등포구 63로 50 (여의도동)
www.aquaplanet.co.kr/63/eng/index.jsp
4. All The Morning
To say that this place is gorgeous is an understatement. All The Morning (세상의 모든 아침) is a glasshouse themed restaurant highly popular among the locals. Located on the level 50 and 51 of Federation of Korean Industries (FKI) building, this restaurant with high ceiling and clear glasses totally up the brunch game in Seoul to the next level. Expect Europe-inspired brunch offerings and an extensive wine list from the menu. As one of the most sought-after brunch venue in Seoul, a reservation is a must before your visit. Be sure to dress up a little and pose with poise here for the gram because that's what everyone does – including popular Korean celebrities and supermodels.
Address:
28-1 Yeoeuido-dong, Yeongdeungpo-gu, Seoul, South Korea
서울특별시 영등포구 여의도동 28-1 전경련회관 50층,51층
www.theskyfarm.co.kr/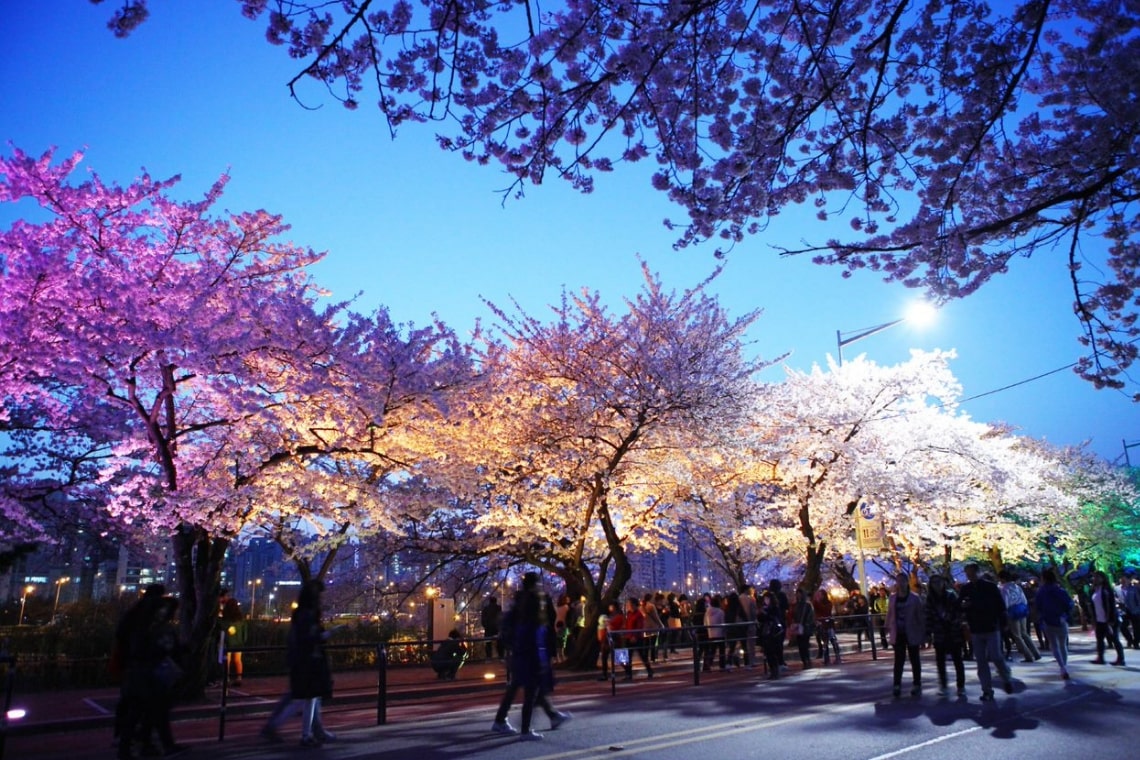 5. Yeoeui-do Park
With over 1,600 cherry blossom trees lining across the island, Yeouido Park is truly one of the most popular spots to see cherry blossom in Seoul. From mid-April through early May, the business district will be covered with stunning, light pink canopies of cherry blossoms, making it a perfect spot to take a stroll or even a picnic under the blizzard of falling petals. Be sure to stick around until nightfall, when the sparkles from the light shine through the petals will take your breath away.
Address:
Yeouiseo-ro, Yeongdeungpo-gu, Seoul
서울특별시 영등포구 여의서로
Traveling to Seoul this winter? Don't forget to check out our food guide and find out ways to enjoy Korea in this wintry season.
Photo credits (Top to bottom): Korea Tourism Board, Korea Tourism Board, Prescent.14, Korea Tourism Organization, 63 Aqua Planet, Sky Farm Korea, Korea Tourism Organization.