Have you always wondered where chefs dine and what are their favourite go-to dishes when they fall short of time? Get up close and personal with Tablescape's Executive Chef Armando Aristarco, learn about his kitchen tips and favourite places for meals.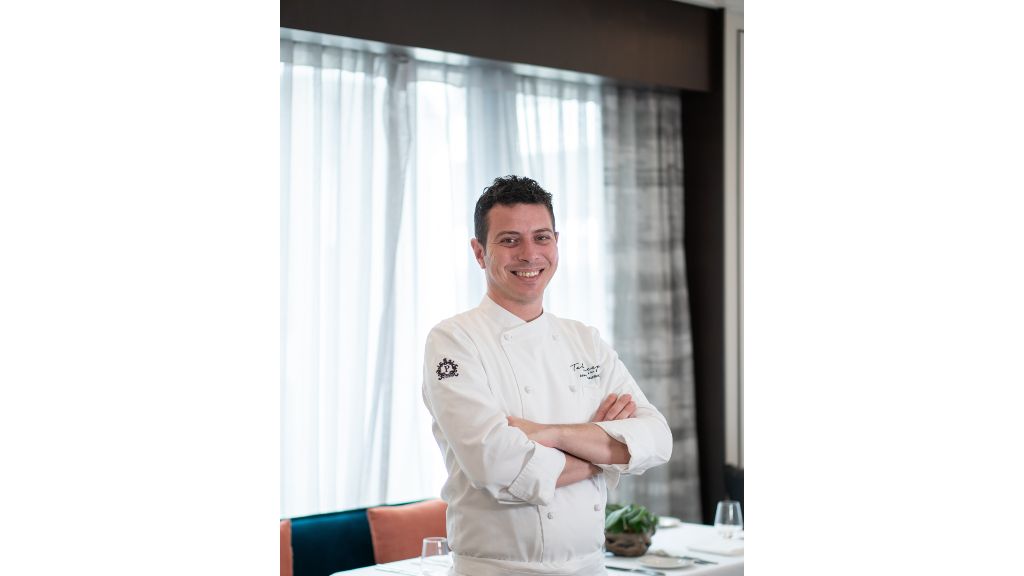 1. What's the one ingredient you can't live without?

Amalfi lemon – It is like a drop of perfume after a nice shower and I like a generous serving of it.
2. What did you have for dinner last night?

A piece of gorgonzola together with a bottle of Barolo 2012, with the company of my wife, watching John Wick 3.
3. What's the secret to cooking the perfect risotto?
I have a ritual to follow every time I make my risotto: First of all, you must have a good broth. For example, if you make a shrimp risotto you must have a good prawn broth so that the rice can absorb the aroma and taste of the broth. Next, use only Carnaroli rice. The rice has a higher starch content and firmer texture, which makes your risotto cremier.
4. What's your go-to meal when you're low on time?

Caprese Salad. You just need Buffalo Mozzarella, Tomato, Basil and Good oil. It only takes a few minutes to make!
5. What would your last meal be?
Pane, Mortadella & Champagne. A piece of bread "Pane Cafone" made in Naples, Slice of Mortadella (of Top Quality) and a magnum of Krug Clos d'Ambonnay 1996.
6. What's the recent food trend you like?

Healthy food. "Let food be thy medicine, and let medicine be thy food." This famous quote is often attributed to Hippocrates.
7. What's your secret restaurant recommendations in Singapore?
Tablescape for sure! Because you get to see Chef Armando! (Just kidding!) We strike a good balance between quality and price if this is what you are looking for. I always visit Gattopardo at Tras Street if I crave for an authentic Sicilian dish. And check out JAAN by Kirk Westaway. It is an amazing location for romantic dinner, good food and a nice selection of champagne and wine.
8. What's your favourite Singapore dish and Italian dish?
I love Chilli Crab. Spicy, sweet and succulent… need I say more? My favourite Italian dish would be pizza made in Naples. It is simple yet complicated, and it is a dish full of memories of my hometown.
9. What's your favourite dish to make and why?

Fettuccine Truffle. I use homemade egg pasta, butter, sage, Parmigiano Reggiano and truffle to make this dish at Tablescape. Though the ingredients are simple, butter-based pasta is one of the most difficult pasta to do. You need to strike a balance between the temperature, the butter, water and even the air! Good skill is needed here.
10. What is the easiest dish to impress someone?
It depends. Impressing my father is different from impressing my wife. For my father, it will surely be Tomahawk steak. For ladies, sometimes, it involves some surprise elements. I would serve Liquid Bruschetta as an entrée for dinner. This is a translucent liquid in a shot glass, garnish with basil leaves and a slice of tomato.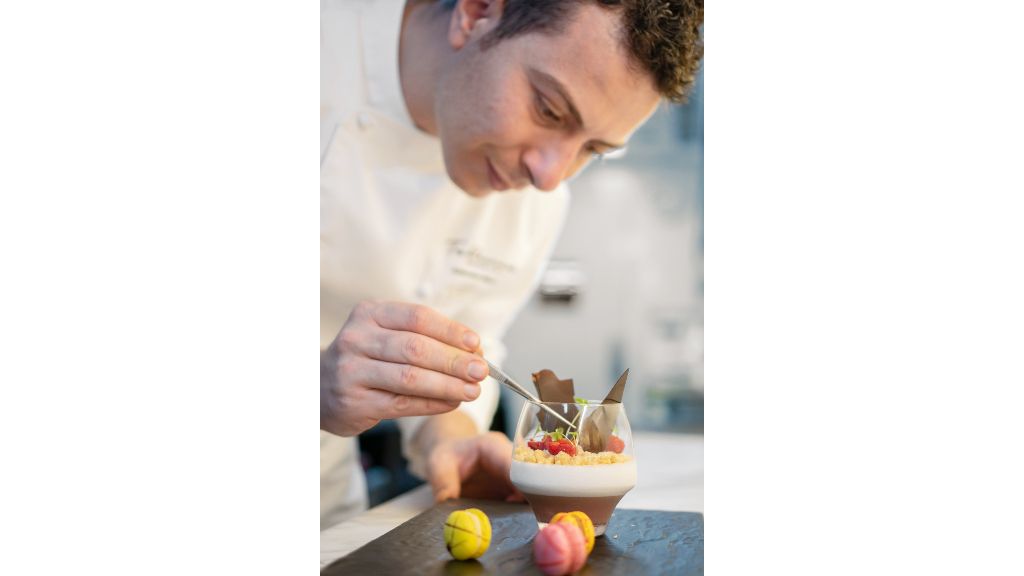 About Chef Armando Aristarco
Born in Naples, Italy, Chef Armando found his passion for cooking as a child in his mother's kitchen, then later at the age of 14 beside his father, a chef with a luxury cruise company. He has worked extensively in respected kitchens throughout Italy, including Restaurant Vun at Park Hyatt Milan under Chef Andrea Aprea; Primavera, Trattoria Moderna at The Ritz Carlton, Bahrain under Chef Oliver Glowig. In 2015 Chef Armando arrived in Singapore as Chef de Cuisine at LaBrezza at the St. Regis. And today, Armando brings his past experiences in craft, dedication, and leadership to his role as Executive Chef at Tablescape.