Explore Xi'an with Park Hotel Group
With over 3,000 years of history, Xi'an is often referred to as the birthplace of Chinese civilisation. As the oldest surviving capital of ancient China, the city is home to a collection of influential historical monuments, ancient ruins and heritage sites that continue to attract and enthral tourists and locals alike with a never ending list of things to do in Xi'an.
Influenced by its location at the eastern terminus of the famed Silk Road where traders around Asia crossed path, modern-day Xi'an is now a cosmopolitan city with a melting pot of cultures and cuisine.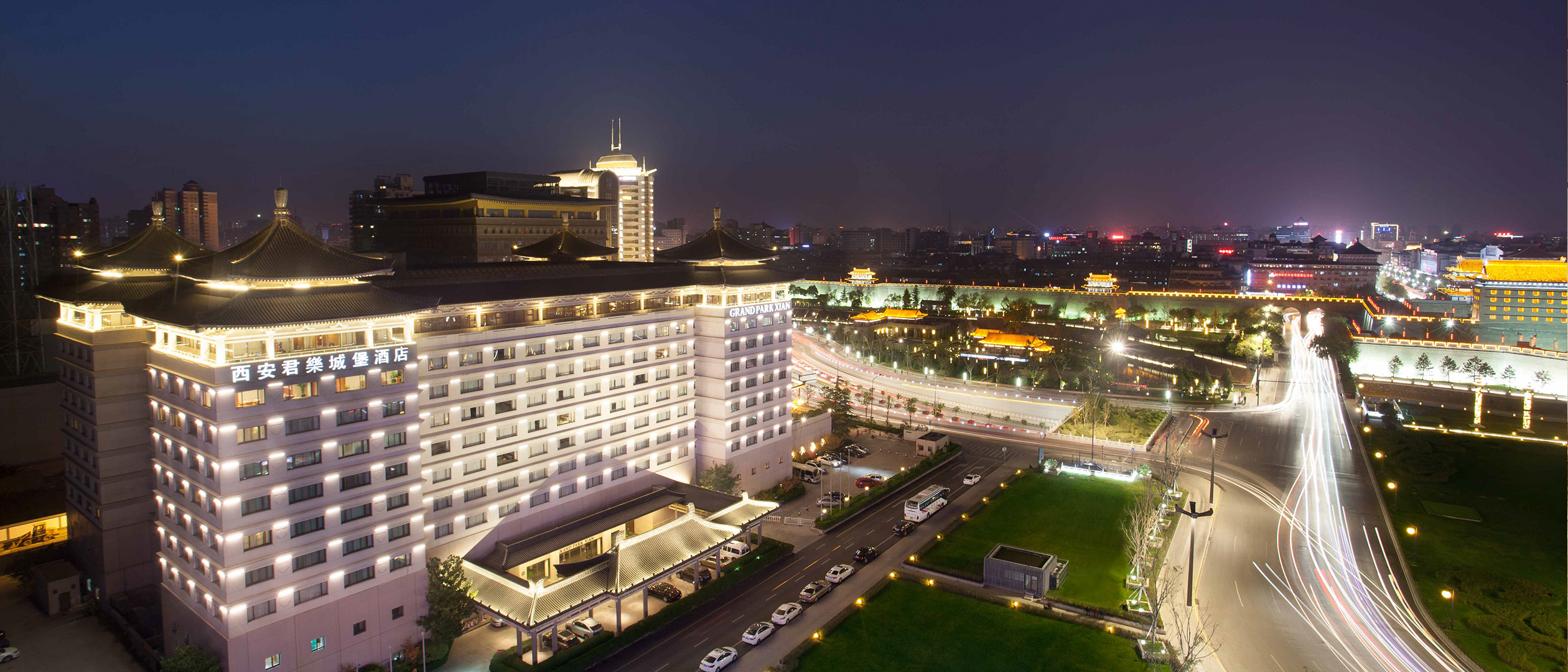 Grand Park Xian
Located in the heart of historical Xi'an, Grand Park Xi'an boasts an impressive façade evoking the grandeur of an ancient palace. Enjoy convenient access to major shopping malls and world-renowned scenic spots like the Bell Tower and City Wall, which are within walking distance from the hotel.
Noodles are a basic staple food in Chinese cuisine and visitors flock to Xi'an for Biang Biang Mian. Originating from Xi'an, this hand-made broad noodle mixed with chilli oil became popular not only because of its addictive taste, but also for having the most complex Chinese character in the dictionary.
Every city has a signature local dish. In Xi'an, Yang Rou Pao Mo 羊肉泡饃 is deeply loved by both locals and tourists for being a nourishing meal of crumbled flatbread soaked in savoury mutton gravy that makes the perfect comfort food in cold weather!
Enjoy authentic Cantonese delicacies and Shaanxi delights that inspire the senses with rich local flavours, textures and tastes at Park Palace. Known for their signature roast duck, don't miss a taste of glistening crispy skin and tender meat baked in hours over burning wood.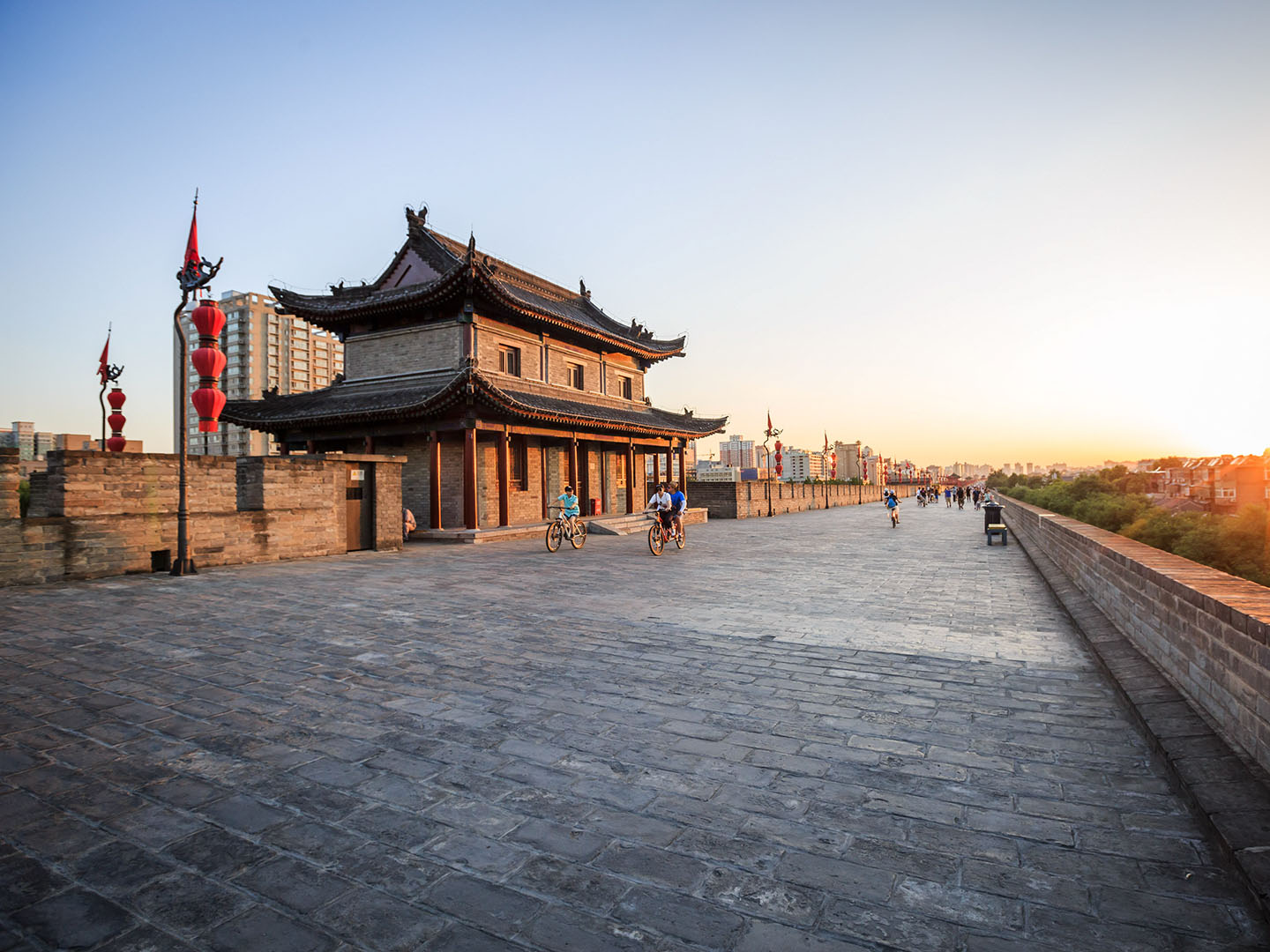 A trip to Xi'an isn't complete without a visit to the Terracotta Army Museum. Listed as a UNESCO World Heritage Site and often called the Eighth Wonder of The World, stand in awe of more than 7,000 Terracotta figures that were sculpted during the Qin dynasty to protect the tomb of China's first Emperor Qin Shi Huang.
Step into a portal of the past at other UNESCO World Heritage sites like the the iconic Xi'An City Wall that was built in 1370 during the Ming dynasty to protect the city, and the Giant Wild Goose Pagoda known for its vast collection of Buddhist sutras and figurines.
A lively and colourful neighbourhood that also houses a large enclave of Muslim community in Xi'an, the Muslim Quarter is a great place to spend an evening. Wander down narrow paved roads to taste some of Xi'an's distinctive street snacks, purchase unique souvenirs, watch cultural performances and interact friendly locals.
Beyond the world-famous Terracotta Warriors, Xi'an is a captivating city with plenty to see, do and eat. Travel in and around the city with ease with convenient public transportation access and a railway hub that connects to Northwest and Southwest cities in China. Enjoy four distinct seasons from beautiful cherry blossoms in spring to snow-capped landscapes in winter. With its fascinating history and delicious local food, explore and experience what Xi'an has to offer in the heart of China.