Things to do in Xi'an
6 Wonders of Xian
With over 3,000 years of history, Xi'an (西安) is often referred to as the birthplace of Chinese civilisation. As the oldest surviving capital of ancient China, the city is home to some of China's most influential historical monuments, ancient ruins and heritage sites. Looking for a centrally located accomodation in Xian to start your cultural adventure? Stay at Grand Park Xian for convenient access to the best Xian attractions and look forward to a comfortable night stay after a long day of exploring.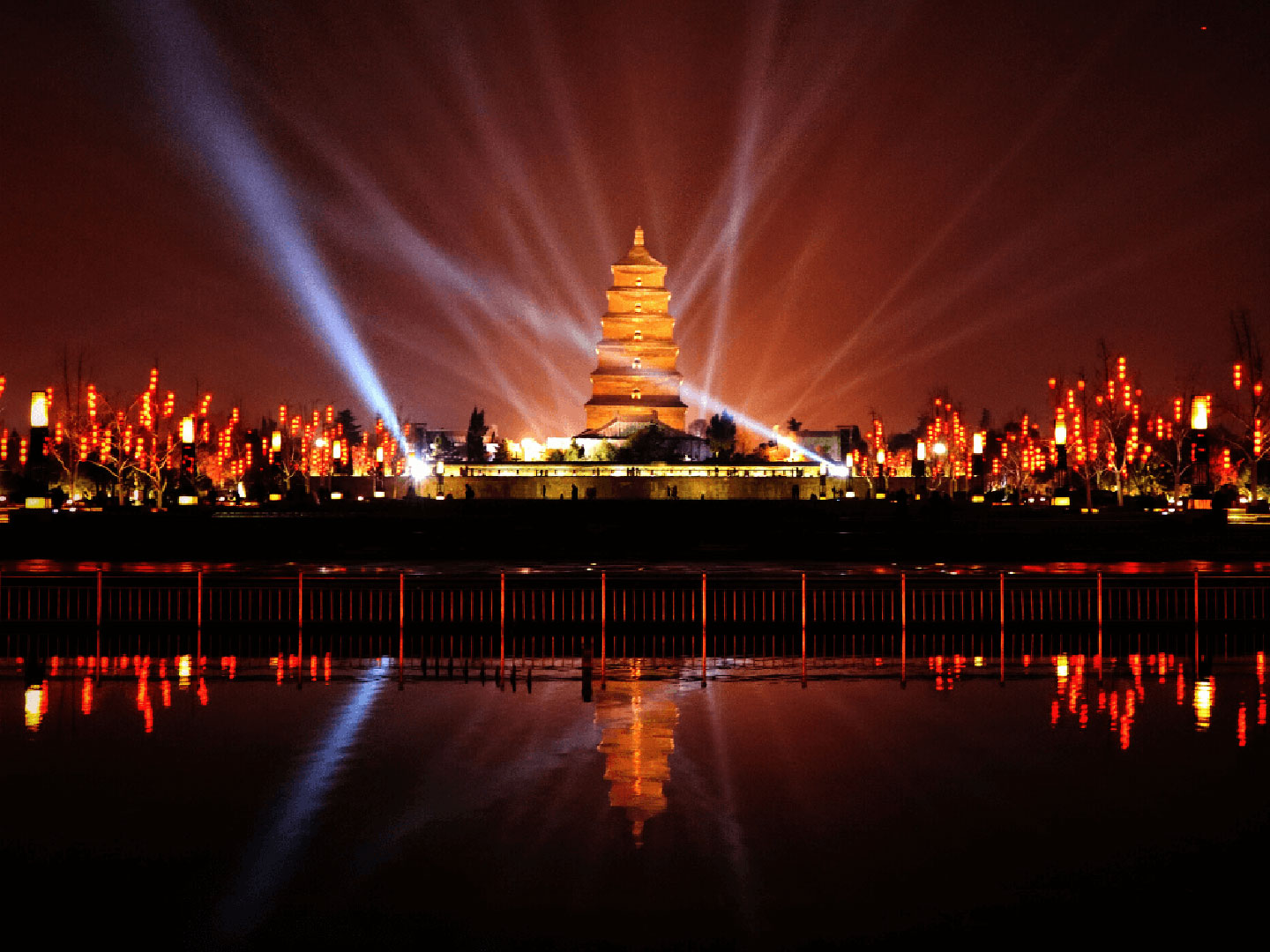 1. Giant Wild Goose Pagoda
Located within the Daci'en Temple compound, this well-preserved UNESCO Heritage Site is renowned for its impressive collection of Buddhist sutras and statues. Walk through the seven-story pagoda to appreciate the history of valuable Buddhist artefacts and be treated with panoramic views of the city at the top. The best times to visit is in the early morning to avoid the crowd or late in the evening when the pagoda and surrounding areas becomes beautifully iilluminated with glittering lights.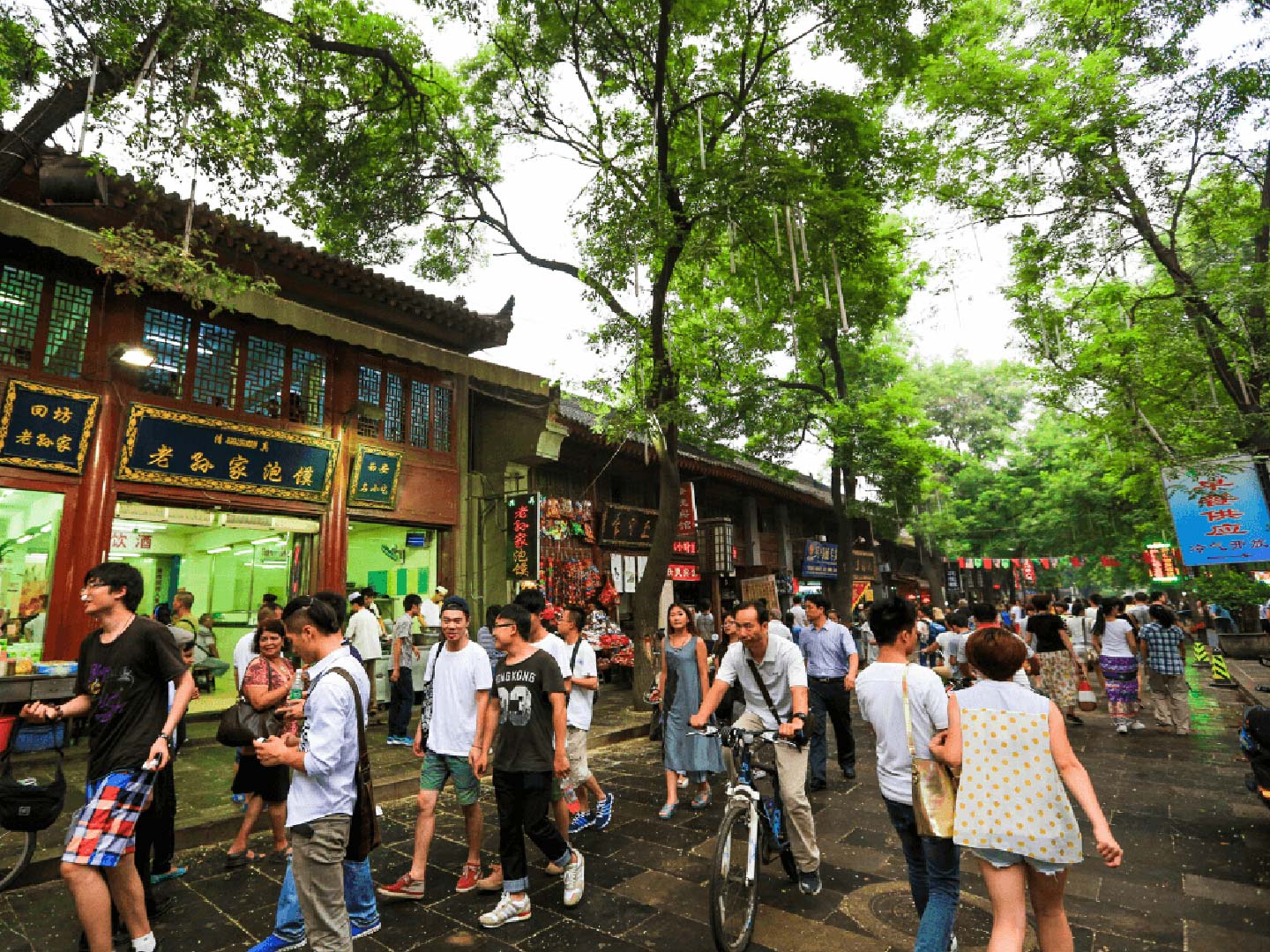 2. Muslim Quarters
A lively and colourful neighbourhood that houses a large enclave of Muslim community in Xi'an, spend an evening at the Muselim Quarters for a peek into the life of a local. Wander down narrowly paved roads to taste some of Xian's distinctive street snacks, purchase unique souvenirs for friends and family back home, watch cultural performances on the street and interact with the friendly locals!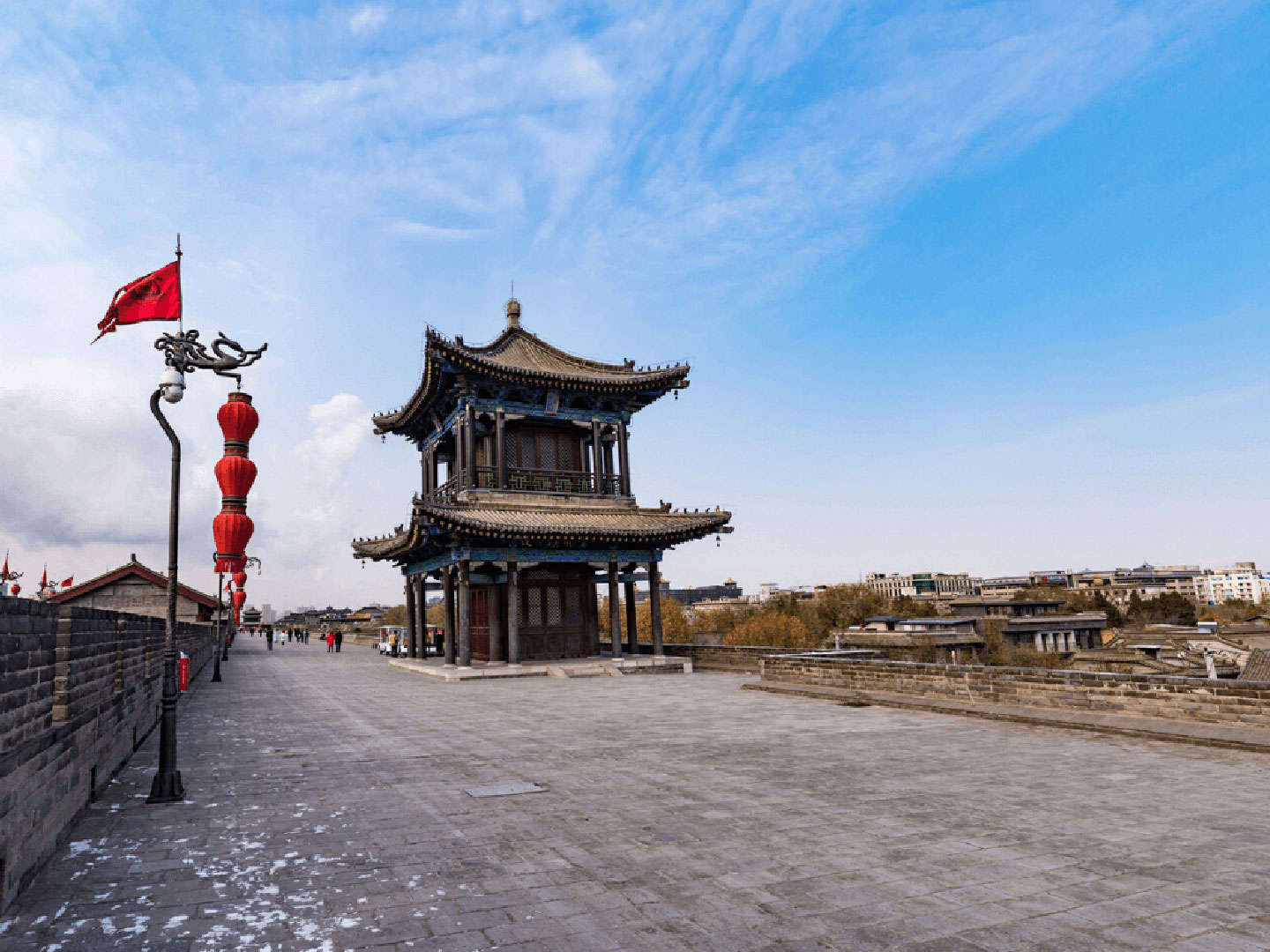 3. Xian City Wall
Just a short walk away from Grand Park Xian, step into a portal of the past at this iconic military fortress that was built during the Ming dynasty to protect the city. Take a long stroll, hop on a bike or rent a buggy to explore one of the oldest and best-preserved city walls in China that showcases both old and new Xian. Don't miss interesting performances such as the Changing Of the Guards ceremony that take place throughout the day.
4. Tangbo Art Museum
This hidden gem boasts a cosy collection of masterpieces ranging from Shaanxi folk art to historical paintings and artworks from local contemporary artists. At the end of your guided tour, get a hands-on lesson on Chinese calligraphy, paper-cutting or even making a shadow puppet!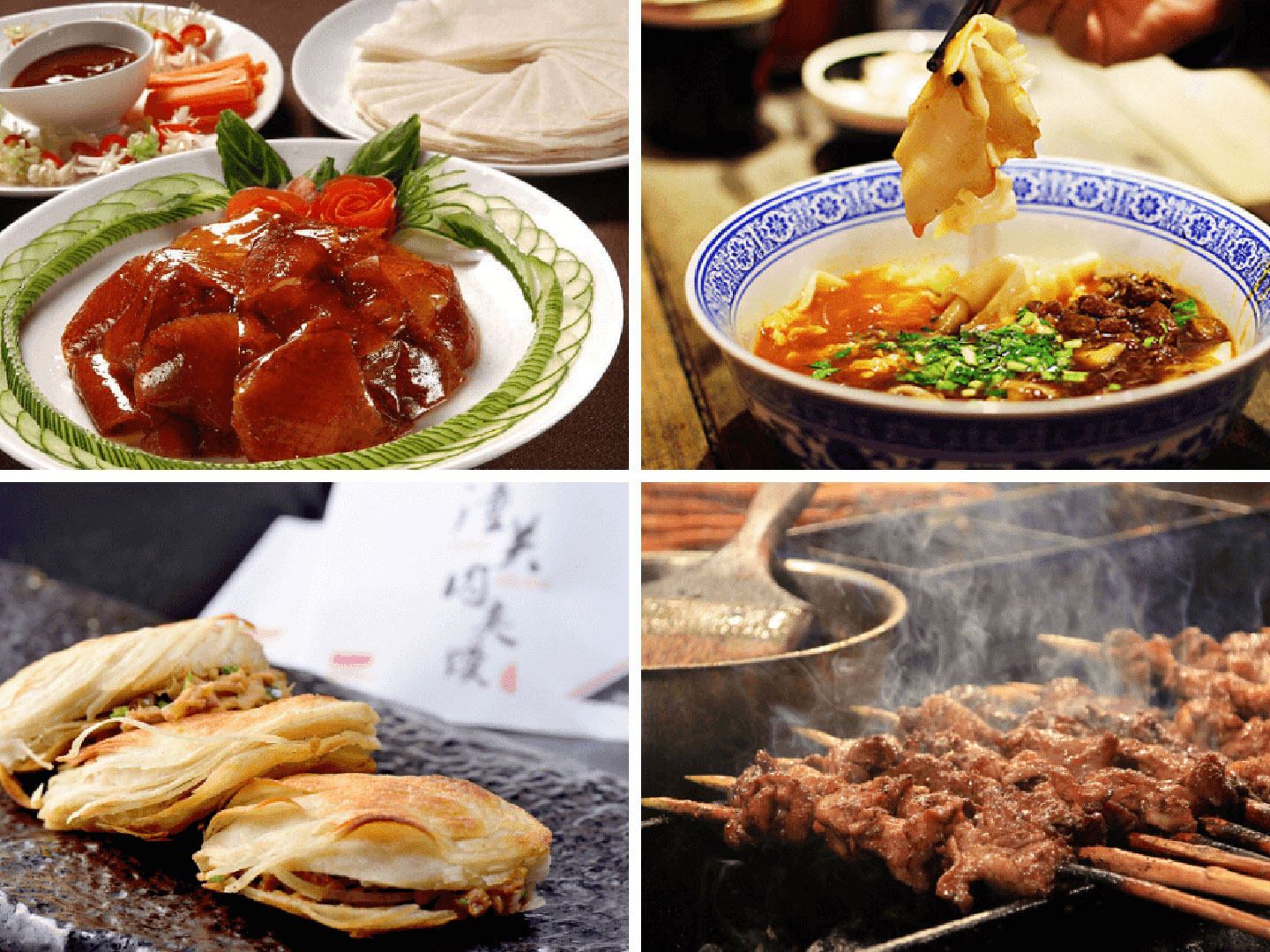 5. Xian cuisine
Food in Xian should be considered a wonder of its own! Influenced by its location on the fabled Silk Road where traders around Asia gathered in the past, Xian is a food haven that is inspired by a melting pot of cultures and traditions. The city is also a popular destination for Muslim travellers, who have plenty of halal food options to choose from.
One of the city's must-eat is a bowl of Biang Biang noodles. Originating from Xi'an, the popularity behind this hand-made broad noodle mixed with chilli oil isn't only because of its addictive taste, but also for having the most complex Chinese characters in a single word with an impressive total of 58 strokes.
Every city has a signature local dish. In Xi'an, Yang Rou Pao Mo 羊肉泡饃 is deeply loved by both locals and tourists for being a nourishing meal of crumbled flatbread soaked in savoury mutton gravy that is perfect for cold weather!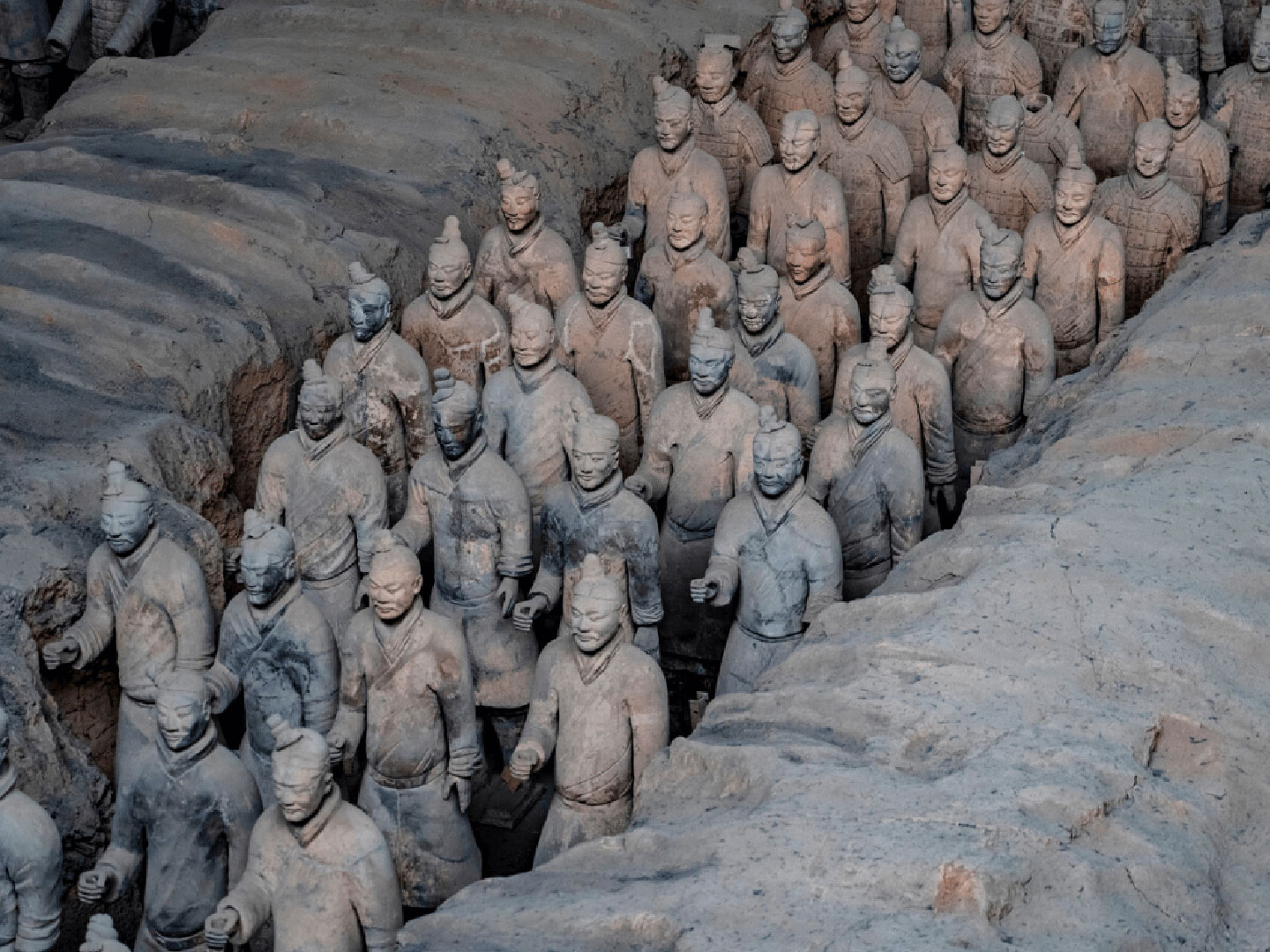 6. Terracotta Army
A trip to Xian isn't complete without a visit to the Terracotta Army Museum, a 40 minutes drive away from Grand Park Xian. Listed as a UNESCO World Heritage Site and often called the Eighth Wonder of The World, stand in awe of more than 8,000 Terracotta figures that were sculpted during the Qin dynasty to protect the tomb of China's first Emperor Qin Shi Huang. Opt for an audio tour or private guide for the best way to immerse yourself in the exhibits and make the most out of your trip.
---
Other Articles you may like